I finally went back and ordered the dress I tried on last week that I couldn't stop thinking about! It's not at all what I thought I'd pick before I went in to actually try on dresses. I was gravitating toward the tulle skirt and floral/lace appliqué look when browsing dresses online. The style I went with is very simple and clean but I'm adding an intricately detailed belt that I fell in love with at the shop.
Now I can't decide on how to accessorize other than the belt and satin ribbon trimmed veil that I also purchased with the dress. My mom thinks I should do a simple pearl necklace and pearl post earrings but I don't even know if I should wear a necklace at all. I'm thinking just earrings that match the detail of the belt.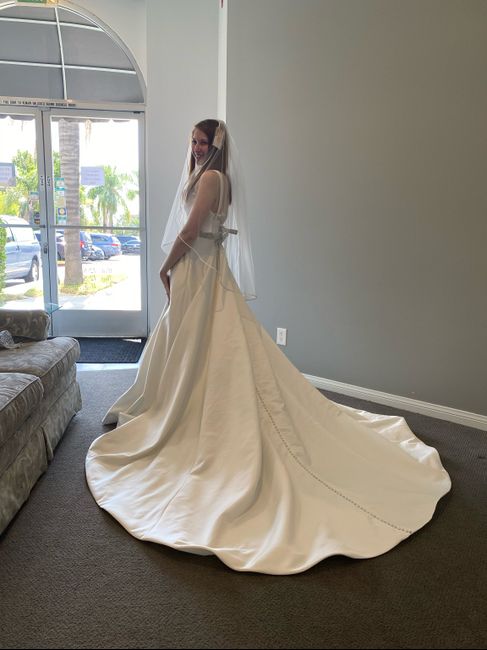 3/4 behind shot of the full dress. Ignore the tag on the veil 😑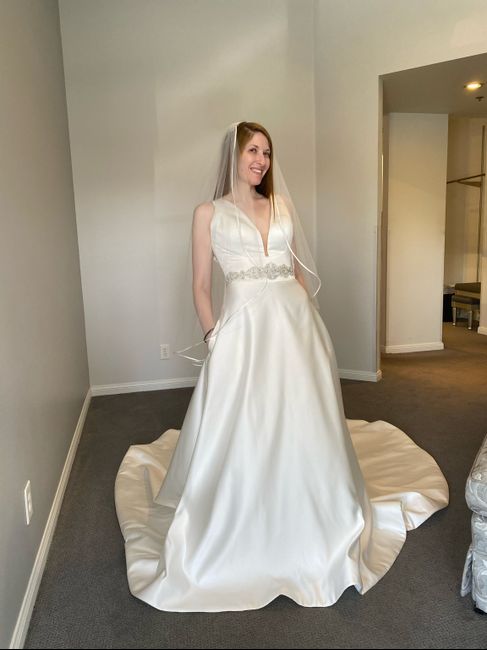 Front shot of the full dress.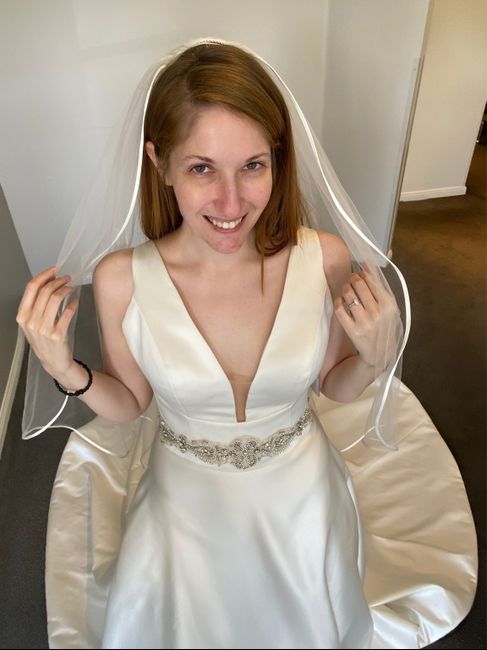 Also thinking of removing the mesh illusion piece in front. Is there a reason it's there?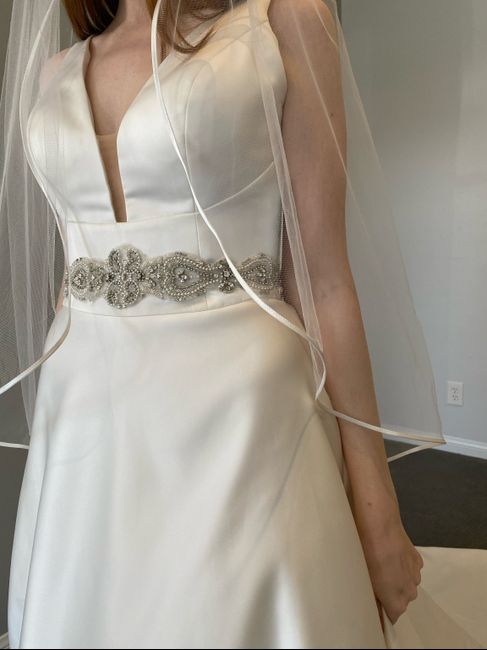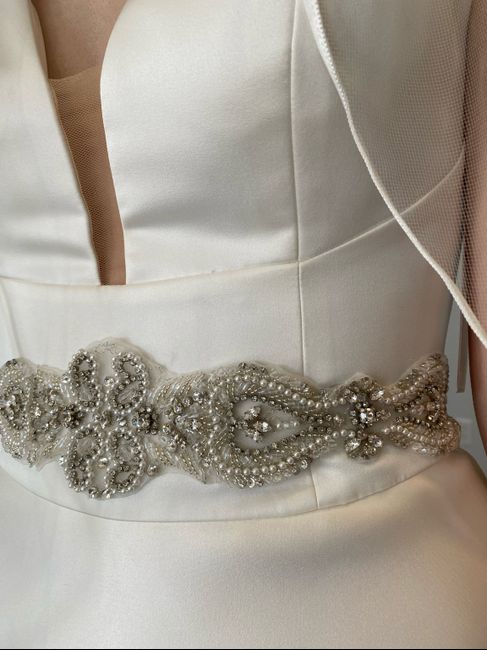 Belt detail. I loved the wider belt and how it's shaped. It's got tiny pearls, beads, and some round and marquise gems.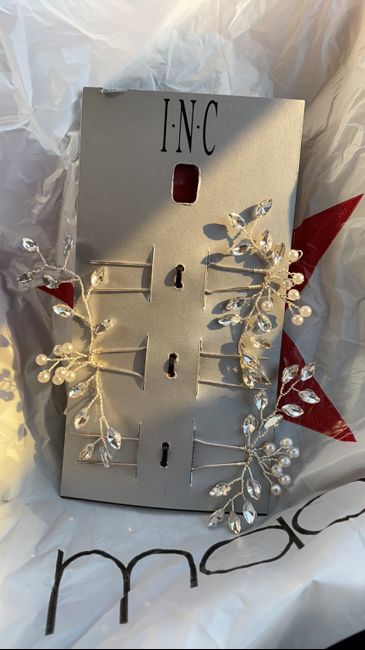 I bought two packs of these, there are 3 picks in each. Am I crazy thinking these will look good with the dress and belt? Also any suggestions on what hair styles would go with the dress?
I'll follow up with a comment containing photos of some jewelry pieces from Etsy I thought might work. Didn't save the pics and the app keeps crashing if I minimize it. I already lost my first draft of this post 😭