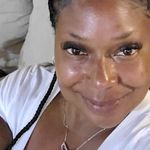 Garter toss
So the FH says he could go with out tossing the garter. he says if we do it he is going to keep it. Lol. Should I just omit this from the reception?
Latest activity by Traci, on July 23, 2022 at 3:51 AM
Lol yes! I'd say so. Unless he has two.

We're definitely not doing it lol

I think a majority of couples are choosing to eliminate the garter toss these days.

In lieu of a garter and bouquet toss, we're tossing a stuffed cat. Whoever catches it has the option to adopt a cat of their choice from the local humane society with all adoption fees paid by us.

My fiance has no desire to do a garter toss so we are just skipping it.

We're skipping both the garter and bouquet toss. We just had a meeting with our DJ and he said a majority of couples are omitting them and he doesn't even put them on the planning sheet anymore.

Neither of us are really into the garter toss, so we are skipping it

View Quoted Comment

That's wonderful.

View Quoted Comment

I would like to do it. I'll incorporate in probably won't toss it he'll keep it. Lol. I seen it all my life on movies etc. Lol 😆 I want to do it!

We're doing both a bouquet toss and garter toss. I'm getting a smaller bouquet to toss, so I can keep my actual bouquet and I'm also going to get another garter to toss, so I can keep my garter. Some places now sell garters in a two pack so you can have one for a keepsake and one to toss.

View Quoted Comment

Yes I seen those,and added them to the list.

I actually see a lot of people omit this now!

If you want to do it then go for it! You can also make it your own as well (having your groom retrieve it but not toss it, toss something else, etc.). We're planning to do one at ours.

View Quoted Comment

Thanks Paige. I want to do it, but we jus won't toss it.

August 2022

I have never met a person that says ... Look at the garter I got at a wedding ! and keeping it! so your husband might as well keep it. My fiancé and I are goofy people so we might do a mash up or something fun like that. I have no idea what the garter toss is supposed to mean though.

IF YOU REALLY want to do it, tell your fiancé this tradition will really make you happy and it will make you happier that he is doing it with you. Good luck and congrats !

View Quoted Comment

Thank you for the support 💜

Many couples skip the garter toss and no one misses it. Also, a lot of people say that it is "done nearly everywhere" that the garter catcher is expected to hook up with the bouquet catcher. That is not done or heard of in many areas and is highly inappropriate but that is not a main reason to skip the toss.



We've seen countless bouquet tosses but only a rare few garter tosses. Those who do have a toss for the single men have tossed the groom's boutonnière instead. One alternative I've read here that sounds fun and people have said is popular when done is tossing stuffed animals for all guests, married or single.

View Quoted Comment

Thanks for the input. I think I will wear one, he can get it and keep it then everyone will cheer for him lol. I really don't think he wants any man to have the garter that was on my thigh lol it's not going to be major simple fun and quick.
WeddingWire celebrates love
...and so does everyone on our site!
Learn more
Groups
WeddingWire article topics