Just Said Yes
October 2021
Feeling Duped
My husband and I have been married for 7.5 months now. I feel deeply deceived by him. It's my fault because I denied my intuition initially and failed to dig deeper. I have not seeked counseling yet because I'm not able to afford it. We met at church and he's been a long time member and many people at church (including the pastor) always talked about how great of a man he was which led me to be too trusting. Divorce has been on my mind for three months now. Prior to us getting married, my husband made promises to me and made it seem like he was able to support us financially. He paid for everything and prior to getting married we were shopping for homes. He supposedly made a fortune from contract work overseas. Supposedly someone was holding all his money for him and when we were ready to buy our house this person stole all his money. I questioned what happened then but I thought he is a man of God, he would not make up such s story. I've had opportunities to marry men with money previously but they did not want kids. My husband and I have a great desire for kids and have plenty in common, especially our relationship with Jesus. Anyway, I had a great paying job and shortly after getting married my employer shut its doors. I decided to take some time off so I could focus on my marriage and give myself a break because I was exhausted mentally from work. Even though I was no longer working I found myself paying for everything including rent. He is retired and receives very little in retirement. He moved in with me and for the first few months I paid for everything. He refuses to work but pretends to be interested in jobs occasionally so I believe. I'm back to working again but I'm only making a third of what I used to make and I feel such a great weight. I honestly feel like my life was better prior to getting married and I resentment towards him. I've talked to my husband but he won't budge. My faith with God remains but it's been tested greatly. It's hard to trust my husband at all now. Not sure what I should do. Any feedback is welcomed.
I'm sorry you're feeling this way. May I ask what exactly is making you feel like this?


Is it because he lied about his financial status, overall. Or because you intended to stay at home while he provided?
I understand feeling duped if it's just overall lying. You had an idea of what life would be like with your two incomes and now you find out his income isn't exactly as he first stated. Based on the information I have, I am assuming you want to at l




I hit reply before I was done::

Based on the information I have, I am assuming you want to at you want to at least try to fix your marriage because you have common values and you still love him. If that's the case, maybe try online visits. That may be more cost effective.
But if you feel the damage is done and there is no returning, I would still recommend individual therapy just to make sure you're coming to the decision to end your marriage for the right reasons.

Are there other things you're questioning now? Have you caught him in other lies?

Hello V. Lee. I think it is very common for newleyweds to be disappointed with so many changes. You can't help wondering if you should have chosen career path X,Y,Z, or partner X,Y, Z, or should have just stayed single and worry-free. I think it would be more beneficial to get a marriage counselor and/or a financial adviser to help you two plan your future together. Certainly it cannot be denied that supporting 2 on 1 income is harder than supporting just 1. While your partner wants to enjoy retirement for a while, is this really feasible? How do you get over feeling like free housing? Reassessing why you married and how you will live will help you rebuild trust. You will have other life changes to navigate together. Good luck.

Just Said Yes

October 2021

View Quoted Comment

I appreciate your response Sylvana!

I love my husband so much and we have such a great time with one another for the most part. He claims I am the love of his life and God has blessed him with me. On our honeymoon my husband said he was going to pay for everything. We drive half way across the country to discover he had no money in his account. How could he not know? This is when I started having serious doubts. When his card was declined he through a fit. I figured either he was really expecting this deposit or he is a great actor. I decided to pay for our honeymoon. Silly on my part but I wanted to believe he would not lie about something like this.

Anyway, My husband is very handsome and in his past marriage he and his wife cheated on one another frequently. I did not know of this until after we married. He made it seem like she was the offender. I like to think he's not like that anymore because people change and I know I have changed a lot but I also get the impression he would be good at hiding it since he erases his phone calls, browsing history, etc. I feel like I married a stranger. I don't even feel like his wife at times. When I'm working we are talking throughout the day constantly but I feel like I cannot trust him financially and to remain faithful. I recently found out he had an affair with his sister in law a couple of years ago but he doesn't know that I know. If he could do something like that then he doesn't care. The affair was with his dead brother's wife. He is fully capable of working but chooses not to. We have been donating plasma for extra money for the last 5 months now. He has no shame as you can see. I just feel like if I'm going to be doing all the work then I may as well be on my own again. Part of me feels like he is using me. I should definitely seek therapy but I'm thinking the signs are all there and I know what I need to do to remedy the situation.

Just Said Yes

October 2021

View Quoted Comment

You are correct on getting a financial advisor. He doesn't want to plan. I have a plan already to get myself out of this situation. He never wants to discuss our future. His mindset is one day at a time. No ambition. All he cares about is working out and going to church. Part of me believe the church thing is a façade unfortunately. I hope I'm wrong.

View Quoted Comment

Oh wow. That is worse than I thought. what happened on your honeymoon was not ok. He sounds toxic and in this case, I would at the very least separate if not divorce. And definitely move forward with individual counseling. Your husband sounds like my ex. And no one deserves to be treated that way. I'm so sorry again. I understand informing the flags but at this point, it's far too much and doesn't seem worth the effort.

Understand ignoring** the flags, not informing

View Quoted Comment

Oh honey, there are red flags waving everywhere! This man does not sound like a godly man, and definitely not an honest or faithful one. This seriously sounds like a lifetime TV movie. I would do some serious soul-searching about whether or not you feel it would be healthy to remain in this marriage.

From what you describe, this person is a scammer who tricked you into marrying him. He's a liar, cheater and preys on women. No amount of counseling will change someone like this. I would run.

Unfortunately, this man sounds like a combination of the Tinder Swindler and Anna Delvey. Typically, any type of overseas money screams scam. Do any of your friends or church members actually know your husband from growing up, school, etc., or is he relatively new to the area? Based on your description, it seems like he is using church as a way to establish trust and a good reputation. Trust your instincts!

I am so very sorry you are going through this. As you reveal more, it definitely sounds like you have been catfished. Have you actually seen his "retirement " checks? And it certainly sounds like heis hiding things from you. I would recommend counseling through your church/pastor, but it sounds like they're being duped by him, too.

Just Said Yes

October 2021

View Quoted Comment

None of my friends knew him prior. Our mutual friends at church don't know him personally either because they only know of him by word of mouth and brief interactions at church. I did ask some members while we were courting about him and no one ever heard of anything. I was part of a singles ministry and no one ever mentioned him as a guy to watch out for like they did the others. I've always heard of great things about him and how much the students admire him. He is considered to be one the best Sunday school teachers. He's been there for over a decade. Another lady who is his other co teacher treated me badly after she found out we were married. I suspect something may have happened romantically between them. She's married also but that doesn't mean anything.

What's upsetting is people at church such as the elders, pastor, and bishop are questioning my intentions. I've been attending this church for a few years now myself and I never had any issues until we got married. I honestly thought this was my person and in some ways I still believe he is. I'm not blind to the situation. A part of me thinks he is hiding money from me and maybe is testing me in some way. That's not right and is financial abuse. He definitely walks around like nothing is wrong. He says it's because he have faith. I have faith too but I don't think God is going to just give us whatever we need without making an honest effort either.

Trust your gut. It is telling you something.

I'm so sorry this is happening💔 did you date for a short period of time? I've seen it happen where narcissists or sociopaths pretend to be the most friendly, sweet, loving people who are quite charming in the eyes of many, but this is only an act to get what they want aka whatever benefits them even if it's at the expense of others. Acting is exhausting and they can only pretend for so long so before you know it with time their true colors come out. This appears to be his case. I know they say actions speak louder than words but I disagree. Anyone can fake a single action. Trust and look at the repeated patterns he is showing and go off of that. That's who he is. Sadly, just because someone is a frequent church goer does not mean their heart and intentions are pure. I go to church too & also dated a "Christian" guy who's true colors came out after months of dating which were not pretty at all. I was so disappointed but definitely learned a lesson there. He was also very dedicated in church, but his heart was far from God sadly. Honestly, I would leave that relationship. A relationship starting out with lies screams trouble. Best of luck!

See a lawyer immediately and see if you can petition for an annulment. This man does not have your best interests in mind.

As someone who spent two years with a pathological liar my advice is to give yourself some grace in believing his lies, and then do the incredibly difficult thing and get yourself out of this situation. You are a kind and giving person, he is not. You need to do what is best for you and your mental wellbeing, and I promise you that spending your life with someone who lies and gaslights you is not it. God will understand.

I am so sorry to hear about your situation. I read everyone's comments to and it's sad to hear that you are going through this, but don't allow your faith to be ruined by one man. People have a tendency to be great in public but different behind closed doors that has nothing to do with church either. As for this financial situation I praise you on keeping it together girl. But there are definitely a lot of red flags with this. I always have a tendency especially when it comes to making big changes to pray for two weeks and ask God to guide you. He always shows the way. But if your finding all this out now after being married this is not a good thing. The decision is yours at the end of the day! I pray you just keep your head up and stay strong. A marriage shouldn't feel like a burden to you at all. Good luck with everything.

All I can say is I am so sorry. I lived a similar experience and reading yours broke my heart. I felt the man I married was not the same person 2 months later. I found out so many lies about my ex after we married, most were about his finances or lack of as well. He pulled similar things on me with broken promises to pay for things. Even worse it seemed as soon we married he began treating me poorly. I later found out he had a extensive history of mental health issues. I was married and divorced within 14 months. I hope and pray that your husband, as a god loving man, will step up and become the husband he promised to be. Your in my thoughts and prayers. Maybe you can get marriage counseling from the church if counseling is a financial concern. I am sure your church would rather support your both and see your marriage succeed. Best wishes.

View Quoted Comment

I very much second this. Before it's too late. Before you've sunk in too much money. Before you've hurt yourself emotionally and financially beyond repair.

I also second seeking counseling through your church. I will keep you in my thoughts.

I am going to say something much more extreme than I normally would on here. But, seek divorce/annulment immediately. I've seen many times where "men of God" use their church-based reputation to manipulate women into letting their guards down and marrying them. And honestly, I don't want to sound terrible, but no one knows them. Without going into detail, I've known some truly terrible people who have hidden behind their piousness, and the other men at church "thought they were great" and they were horrendous humans. Abusive, liars, manipulators. Horrible people. And they wear the name of God as a cover for their evil ways.

I've also seen the other men at church continue to defend the abuser's reputation. Continue to assert that he is a man of God. Continue to tell the wife that it is her duty to stand by this marriage. LOL no way.

It sounds like you've been terribly deceived. I'd recommend getting out ASAP, before it gets worse. And please do not let the people at your church try to convince you to stay. You have a good intuition. Trust it. Your future and safety are most important.
Related articles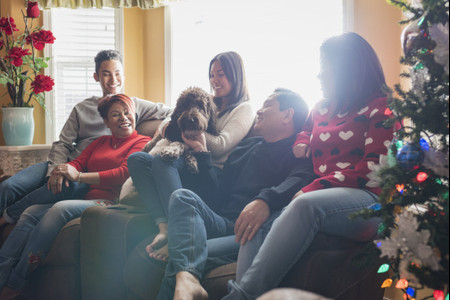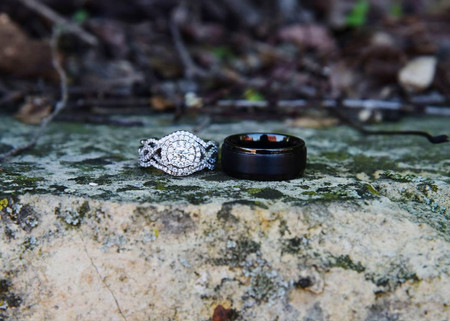 WeddingWire celebrates love
...and so does everyone on our site!
Learn more
Groups
WeddingWire article topics