Post content has been hidden
To unblock this content, please click here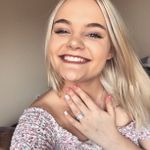 Eloping privately in a Month!!!
Hey y'all! It's been a LONG road and I am FINALLY down to ONE month until my wedding and I am FREAKING OUT!!!!! I pretty much have everything and everything is planned. My fiancé & I decided because of COVID and our families that we would elope just the two of us. We went with a very romantic package in the Hocking Hills where we will have 2 nights in a cabin following a beautiful private wedding in a log chapel with flowers, a cake & pictures following with just the two of us. Everyone is pretty much supporting us but I have not told my dad yet. I do plan on telling him but not until 2-3 weeks before the wedding. I feel kinda selfish doing so but he is never supportive of my decisions. If it's not his way he doesn't like it. He is very set in his ways and he knows it hurts me. He doesn't like anything I do pretty much because it's not "his" way and he's not in control. This year I am working on putting MY happiness first and worrying about myself. Do you think I am selfish or a bad daughter? All feedback is definitely wanted! Thanks
No, I do not think you are. May I ask, does your dad financially support you?

View Quoted Comment

No he does not. The only thing he has done is let us borrow his car we are currently using he was gifted and did not drive. Other than that, no.

Can you wait until after??? People might be really upset if you tell them before and their negativity could really be a downer for you! Just want you both to be happy & as relaxed as you can be during this exciting journey. 💕 🤗

That's awesome that you and your fh are making a decision that will make both of you happy. Sometimes you have to do what's best for you two

You are not bad for wanting to control your own life and making your own choices.

If your father thinks that, it is not healthy.


Congrats and good luck.


That doesn't make you selfish, definitely put yourself first and do what you want to do!

I prob wouldn't tell him or anyone beforehand. You know he's going to be a jerk, so don't have all that to deal with leading up to your wedding!

You are not being selfish at all. The only thing I would say is to maybe wait and tell him after you get back. You don't need the negativity before you go.

Mackenzie,
I feel you on this post. My fiancé and I are planning to elope this summer on our original wedding date.... no one knows just yet. We had started to plan a normal wedding but COVID stopped all of that in its tracks. We opted for the similar plan to the original but decided it would be best if it were just the two of us... Nervous to make the announcement in the next couple of months because my family is not 100% on board with the decisions I make... but I also want to focus on my happiness this year.

Sending you lots of courage and blessings as you approach your elopement!

Hi Mack i do not think you are a selfish daughter.... However, if this is BOTH (FH) your decision and you are steadfast with it, then why wait so long to tell your father of your plans?? Now or later should be inconsequential... As a parent myself, and only a suggestion... I would not wait for that long or so close to the date. Give him your father the respect and the opportunity to accept his daughters'... grown and matured daughter's decision. I understand men with his mindset, and it is very unfair and unsettling... However, YOU always rise above any foolishness as we Island people say... Go to your father and let him know of your plans knowing he may not approve, but this is your life... FUTURE with the man you desire to share your life with. You may face negativity but life is filled with them . It is how we handle them that is a test of our character. Again, this is just my opinion, do what YOUR heart desires and what you are able to live with.

View Quoted Comment

I had surmised he does not financially care for her.

View Quoted Comment

What do you mean?

View Quoted Comment

I appreciate your feedback. This is a very difficult situation for me and it's kinda hard to explain. My Mom passed away when I was 16 years old and I was left with my dad. He is very very set in his ways and very old fashioned. He did not like the fact I moved in with my fiancé before marriage. He doesn't like I'm not in college. He is never happy with my decisions and all my life growing up I have done things to make him happy not necessarily things to make me happy. That is why i feel the need to wait a little. He has always had strong opinions and my fiancé sees how that affects me everyday. Sometimes I feel I can't fully be happy with my FH because I care so much about what my dad thinks when I'm reality I will never be able to make him happy.

View Quoted Comment

It means I figured he was NOT financially helping you. I do not like using the word assume (... ASS... U...ME)

View Quoted Comment

Oh ok! Lol sorry! I just didn't understand what you were saying

View Quoted Comment

Then my dear YOU, do as you feel is best for you. Not to pry seek solace with therapy to deal with the mindset your father plagued you with. You are a beautiful and INTELLGENT young woman... College is a great asset to have, but not all people are meant for college. Greatness comes in many forms....

We eloped in December, just the two of us. It wasn't anything special, but we're finally truly married. There's nothing selfish about it, you're doing what is best for you and your FH, and there's nothing wrong with that. You can always hold a bigger party once the world settles down and it's safe to do so again. Congratulations on your upcoming big day.

View Quoted Comment

She answered my question already last night

View Quoted Comment

I agree with this. As an adult, focus on what is beneficial to you and your fiance. Other people do not need your approval, especially if they are not emotionally supportive.

We took our minimoon in Hocking Hills - such a gorgeous place! I almost wish we would've eloped there ourselves.


But you are definitely not
Related articles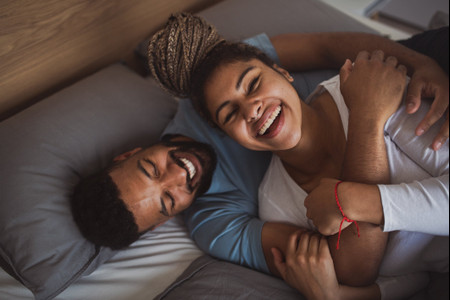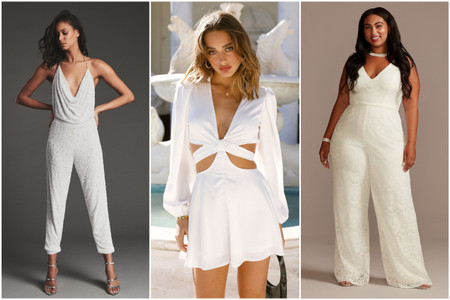 WeddingWire celebrates love
...and so does everyone on our site!
Learn more
Groups
WeddingWire article topics