Post content has been hidden
To unblock this content, please click here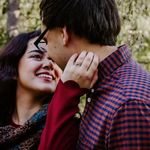 Just Said Yes
September 2021
Dry wedding with alcohol at afterparty?
We've fallen in love with our venue, however their alcohol minimum of $2200 is just not reasonable for our 50-60 group of very light drinkers. I asked and they will not waive the minimum as our wedding is during their busiest season. We also cannot bring any alcohol ourselves. The alternative to spending almost $50 a person (with most drinking maybe two beers), is a completely dry wedding while at the venue, where we'd have both the ceremony and reception. We were toying with the idea at having an afterparty at my parents' house after the reception with alcohol. However, I'm worried as it will be an evening wedding (5-9pm) on a Sunday and we did plan to have dancing at the reception. So I'm looking for honest opinions. Should we do the afterparty? Or would it be too awkward to not have drinks at the actual venue, and we should look for a new place? Thanks!!!
Being that it is a Sunday night my guess is that a lot of people would probably choose to skip the after party. I am attending a Sunday wedding next year and my husband and I are both working the following day. Plus, it's a 2 hour drive home so we definitely wouldn't attend an after party.

Dry weddings are just as fun as ones with alcohol — I understand where you are coming from but I would say if you are having a dry wedding to not have the after party with alcohol— price wise that's a bummer but maybe you could incorporate a signature drink or beer and wine open to guests so you can meet the minimum price but not have to depletion them to buy drinks to meet the required min since they are all light drinkers

Just Said Yes

September 2021

View Quoted Comment

That was another thought I had, especially since it's a Sunday night. But I also figured on that case people may be more okay with the lack of alcohol right before a workday? Maybe a naive thought lol

View Quoted Comment

I don't drink so that is hard for me to answer. My brother had a dry wedding and nobody said a thing.

View Quoted Comment

I think so too.

My thought is don't break your bank to give people alcohol. Just make sure they know in advance. Twice I have been to dry weddings and no big deal. Do what works for your budget. An after party isn't a bad idea but like other pps said many may not go but doesn't hurt to invite people. Your wedding will still be fun.

I probably wouldn't show up to an afterparty but I also am lame and tire pretty quickly. You could have a really cool signature cocktail served before the ceremony and maybe a signature cocktail for the reception?! It may be easier to hit the alcohol price without going overboard.

My guests personally would be bummed without alcohol especially since we are having a late Saturday night wedding. However, since you said yours are light drinkers anyway and it's a Sunday night, I think you should be fine without alcohol! I wouldn't have the after party. If I attend a Sunday wedding, even with an open bar, I don't drink too much knowing I have work the next day. Don't stress it!

I've never been to a wedding without alcohol. My guess is if I went to one on a sunday night I prob wouldnt stay long enough to be interested in an after party.

When is your wedding exactly? And would you be willing to change your date to have the wedding at the places you love?


My fiancé and I didn't have an specific date in mind while we were shopping for venues, but we know that we wanted a fall wedding (also we knew fall wedding are super expensive) instead we decided to have our wedding early November to still have those beautiful fall colors. We LOVE our venue and always had it in mind since he proposed. Our venue as wellWas expensive during the weekend so we decided to do it on a Friday. We got it for an amazing prince and during our favorite season.

Honestly I'd put this to your venue and say you would like to serve alcohol and are respectfully requesting that they adjust the drink minimum to reflect that your wedding is on a Sunday night. Then offer to pay what you think your friends and family will actually drink (like $800?) Maybe they will meet you in the middle?

View Quoted Comment

I like your suggestion!!!


I'm planning on doing this. My family (and FFIL) who are all borderline alcoholics will probably not be happy about it, but it's what works best for us and our budget. If they want alcohol, they're welcome to fork over the money to pay for it. My wedding is planned for a Saturday though, so it's not as big of a deal to have an after party.

We are having a dry wedding and there is nothing wrong with that. Everyone might not come to a separate after party already after the reception. I would say skip the after party.

View Quoted Comment

I agree with you! I would probably not take part on a sunday evening wedding - just because of a drive home and work the next morning.

With a Sunday evening wedding, you should skip the idea of an after party. Additionally during an evening celebration, guests do expect to, at least, have the option to have an alcoholic beverage with their dinner. I feel like dry weddings work better in the early afternoon.

The price seems a bit steep...around 36$ pp. I personally would look around at different venues/caterers maybe even find somewhere that offers a cash bar.

Personally, I'd find a new place. That being said, I'm marrying into a Czech family and my family is German/Irish so they all like to drink. I think it's a know your crowd thing. If you are expecting dancing, I'd say alcohol would definitely make that more fun.

This was similar to our original plan as well but I will warn that with it being on a Sunday (like ours) that having guests stay until 9 pm at the reception might not even happen. Ours was scheduled to end at 9, with an after party and all of our guests were gone by 730 because of their rides home, preparing for work the next day etc. The only ones that stayed were the out of towners which wasn't many. By the time we all got to the "after party" we were all exhausted and went to bed. I would suggest having a dry wedding with no after party. Save the money and use it for some extra fun on the honeymoon! Good luck!

Just Said Yes

September 2021

View Quoted Comment

Thanks everyone! It seems maybe the afterparty wouldn't be necessary but maybe we'll have it anyway for those who would want to come. I feel better knowing people may not care that much about alcohol on a Sunday night anyway, especially since 90% of our guests barely drink if at all.
WeddingWire celebrates love
...and so does everyone on our site!
Learn more
Groups
WeddingWire article topics