Post content has been hidden
To unblock this content, please click here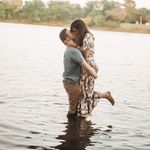 Do people have fun at a brunch wedding?
I'm seriously starting to rethink/regret my decision to have a brunch wedding. Fiancé and I LOVE brunch and wanted to have a wedding that reflected our personalities and interests. I'm concerned that people aren't going to want to dance and have fun at the reception...Should I be?
Latest activity by Jennifer, on September 29, 2020 at 1:52 PM
Huge fan of brunch! I would be ecstatic to be invited to a brunch wedding (especially if there are Bloody Mary's and mimosas!!)
I think a brunch wedding is convenient for your guests also – they get to attend your wedding and celebrate with you, then still have the rest of the afternoon/evening to themselves. As far as dancing and partying goes, I don't know if that is the vibe you will be getting that early in the day. It kind of depends on your crowd though – if there will be liquor flowing and you have a young crowd that likes to day drink, then it's a possibility. Otherwise, I'm not sure if that many people would feel like drinking, dancing, and partying in the morning/early afternoon


I think you should make the day about what you two want. I think you know your crowd better so are they the dancing type??

I wouldn't be concerned! Plan your wedding the way you and your fiance want it, not what your guests want you to do. There are lots of ways to have fun at a brunch wedding even if guests don't dance. Also, even at evening weddings, not all guests enjoy dancing.

We do not prefer brunch weddings; however, it doesn't matter what your guests want! It's about you and your day!!! We also don't drink before we eat dinner ever...we are odd. We did a week day destination wedding because we had to spend 2 days travel each way- did people love it? Probably not, but we did! Don't overthink it 🙂

I'm also doing a brunch wedding. I think brunch weddings definitely do have a different vibe (more casual, relaxed). Doesn't mean that it isn't fun but if you are really looking for a party/dancing vibe then a brunch reception might not do it for you. We're not really into dancing and would just like good food, live music and conversations so it works for us. The thing I was really excited about in doing brunch is that each food item for brunch was cheaper than the dinner options so I am able to choose a lot of great items that I'm hoping my guests will love without it being horribly expensive.

I think it will be fun, but not the partying kind. Brunch weddings have more of a chill, mix and mingle vibe. I don't think many guests will be fist pumping on the dance floor.

View Quoted Comment

I am going to piggy back on this here. I went to a lunch wedding after a church ceremony and granted it was not brunch time it was during lunch time but they had a full reception and people danced even though it was bright out. If you are having drinks I think that helps. But honestly you can make the reception fun with games or what not because not everyone dance any way. Truthfully every wedding I have enjoyed has had good food, some drinks and good music. Heck my friend had a night time wedding and by time I left people danced but a lot of us sat down and just conversed.

Thank you guys for the input. I truly appreciate it. I am going to have beer, wine, and a mimosa bar. We are also still planning on doing the first dance, mother/groom and father/bride dance, and the anniversary dance. We are also going to have a Photobooth and lawn games. I think there will be enough activities for everyone to enjoy. I'll still be dancing my heart out regardless of what other people do too. Much love everyone! 💕

Much depends on the makeup of the guests. If it is on the smaller size, 80 or less plus wp, and spans 3-4 generations, it will not have as much dancing as bigger, mostly friends /few older and younger family ones.
But those who want to dance will, if the music is rhythmic and with a happier tone. And though lawn games are not a big draw initially, it is very nice wandering outside awhile, with a conversation starter, and if cousins, or your grandparents and 4 of their grandchildren, are having fun doing it, who cares that they are not on the dance floor. It is a great plus to your guests who drink moderate a.ounts, that most of the heavy drinkers are not blasted yet, as people who are drunk and think themselves the life of the party, are often loud, rude, boorish, dominate most conversations whether or not they know the subject. Not pleasant to be arround. And increasing the mix of truly sociable, reasonably drinking people increased, drunks fewer in number, is a great change.
Best time of day for a mix of foods! And small servings of a lot of things from a buffet with servers, rather than larger full servings of one or 2 main courses. Great plus, over by 5-6pm.

I love brunch! We're doing a brunch backyard wedding next weekend! We'll have lawn games and still have music but just Spotify playlist. It's small less than 20 people so I imagine the vibe will be more chill anyways but it doesn't mean it won't be fun! You can have lawn games and lounging furniture seems to be really trendy right now set up for conversation and that seems perfect for laid back day time wedding.

We're having a sunrise wedding ceremony followed by brunch reception. Our menu is everything I wanted in a brunch and believe everyone will love those items. But, we differ in that our reception is 3-3.5 hours max. Every one will be invited to join us for an afternoon at the beach or dinner in the evening, but we wanted to give everyone their own free time and not make them feel we are their only focus for the weekend

I love brunch! I think a brunch wedding will be nice. However, I wouldn't expect much dancing or much of a party atmosphere. As long as that isn't what you are wanting, I think it's fine.

View Quoted Comment

This was my experience as a guest to a brunch wedding. It was a lot of fun, but outside of a few kids, the dance floor was empty. The photobooth was a huge hit though at that wedding.

Just Said Yes

September 2020

My best friends wedding was a brunch wedding and it was a blast! The cool thing about it is we all got to change, take a nap, then a few of us all went out later and just chilled and visited. It was really nice! I don't think you'll regret it!

Yes!! I've been to a few morning weddings. One still served lunch, but both were fun. It's a different atmosphere than your into the night parties, but that's never been my thing anyway. I like morning weddings for ones I have to travel a good bit for to because I can drive up the day before, stay in a hotel and then drive home after the wedding. The majority of the weddings I attended growing up were morning or afternoon. I was an adult before I went to one where a full meal was served.

Daytime weddings have a much different vibe. Many people are not day drinkers, and prefer dancing at night so they will chat instead, but they still enjoy themselves.

My daughter and fiance love brunch food and originally were going to have a midday wedding. Upon second thought, they decided to have a 5:30 pm ceremony followed by dinner and dancing but still with brunch food. The caterer said that she's seen it done before and well-received by guests, so that's what they decided and I support it. (Big factor: photos at an outdoor wedding in the middle of the day were going to be tricky because of potentially harsh shadows.)
Related articles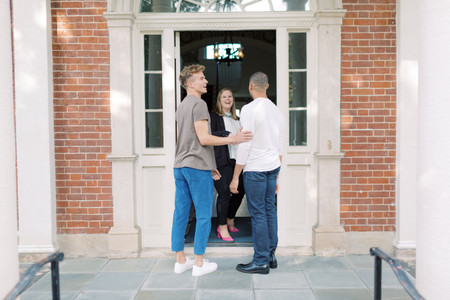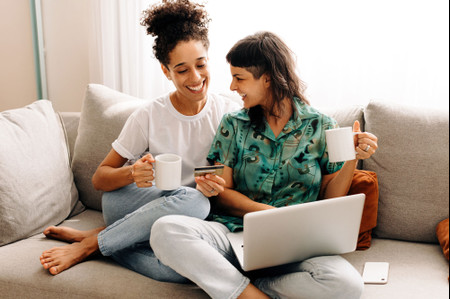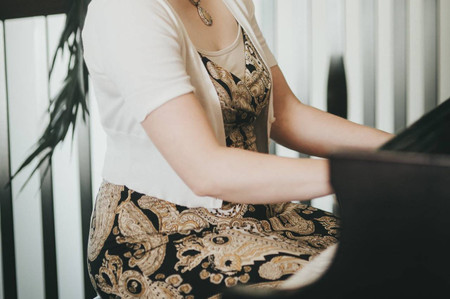 WeddingWire celebrates love
...and so does everyone on our site!
Learn more
Groups
WeddingWire article topics