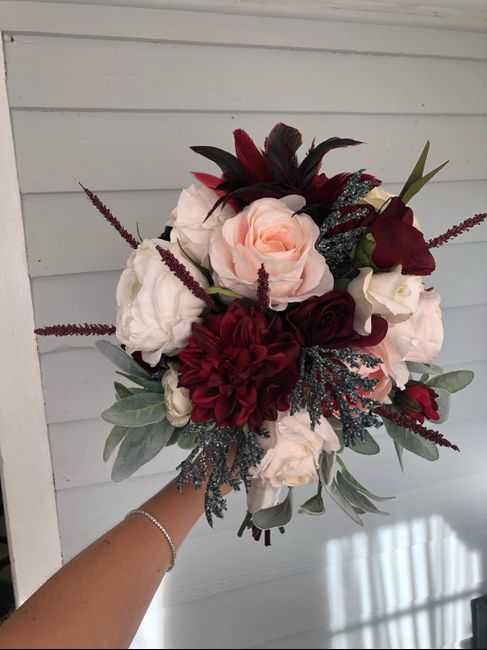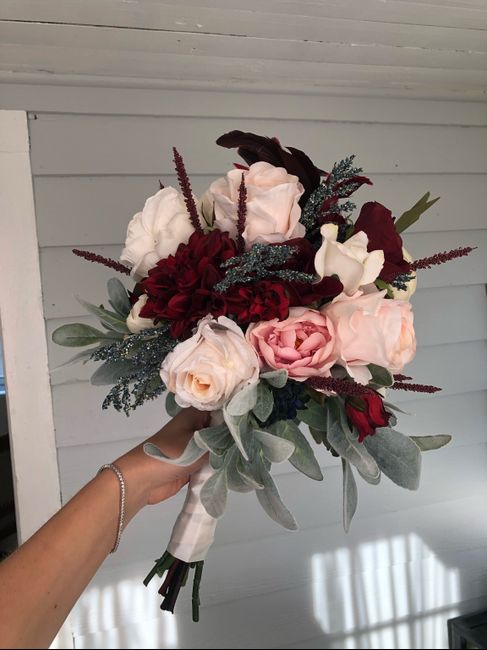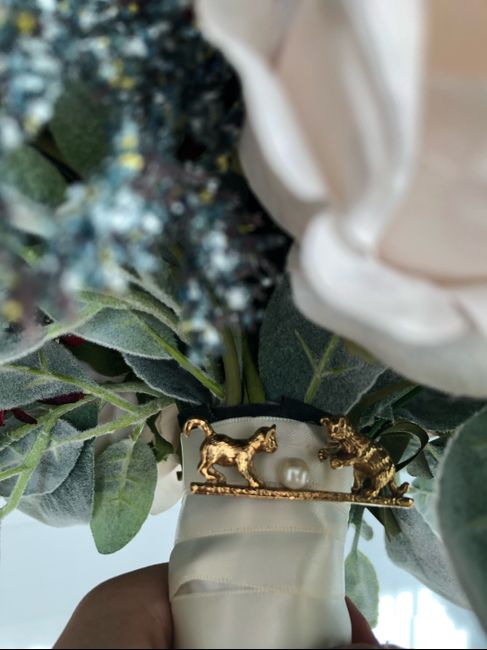 Good morning everyone! I know I previously shared the two bouquets I made, one for me and one for my sister. The more I looked at the eucalyptus and certain blooms I has in the first
one, I decided to redo mine.
We only have one hobby lobby in my area, so I made the trip and found the BEST lambs ear greenery, dark burgundy flowers, and spray accents.
14 days to go. Absolutely love my bouquet now. ❤️