Who else is doing their own hair and make up for their wedding?
So I'm kind of one of those YouTube nerds that watch beauty gurus and that's how I've learned how to do my make up over the years. And I like to think I'm pretty good but sometimes I'm not sure what's going to last the longest or photograph the best so I've been practicing maybe about once a week for the last couple months on looks that might work for the wedding.
The reason why am doing my own make up instead of investing in someone to do my make up is because I've been in several events where I had my make up done and either the products broke me out because I have really sensitive skin or I just really didn't like how it looked and maybe I'm being picky.
Most recently my older sister got married and my gift to her was paying for everybody to get their make up done and their hair done and I felt like these make up artist were charging a very large amount which they deserve - they do work hard but I felt like they were cutting corners? They didn't prime her face they didn't use any setting powder they didn't use any setting spray, before I went to get my make up done by them I had already primed my face - But one of my sisters (not the bride) after maybe about an hour all of her make up on her face was gone.
My sister the bride looked gorgeous but we did have to kind of reglue the eyelashes and tweak the lip color and stuff like that before the wedding even started. I loved how I looked in the photos but in person I kind of looked like I was a drag queen which isn't a bad thing but for an outdoor wedding it was a little much.
Anyways I wanted to start a discussion in which us do it yourself girls can post our tips and our tricks to help each other out and include some photos of our trials!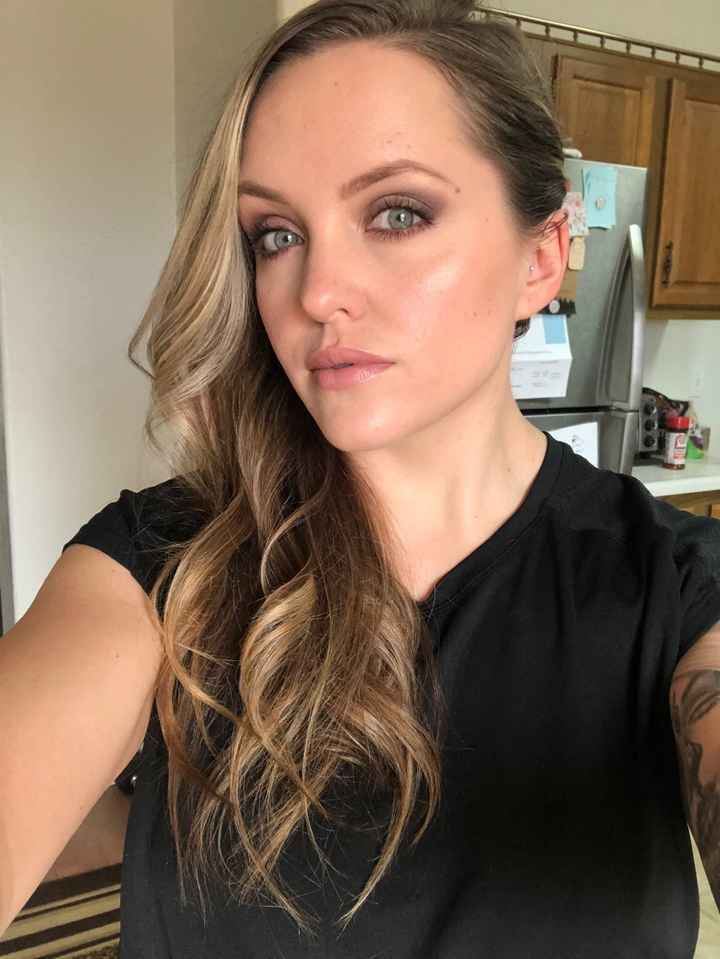 Recent hair and makeup test, I need to get my hair done badly 😂 I also think I could use a little more color on my lips but for some reason every time I try a terra-cotta, mauve or anything like that they all look like fuchsia?