I am just not built for flower arranging I guess. If I could go back, I would choose no flowers at all for my centerpieces!! I feel like I have wasted a lot of money and am still not really happy with these. If anyone has any tips on what might make it better, please let me know. If you think I'm over thinking it, let me know too. I just feel it's a major thing guests will see and I'd hate for them to just be like 'wow that looks terrible' even if it is behind my back haha.
My original set up.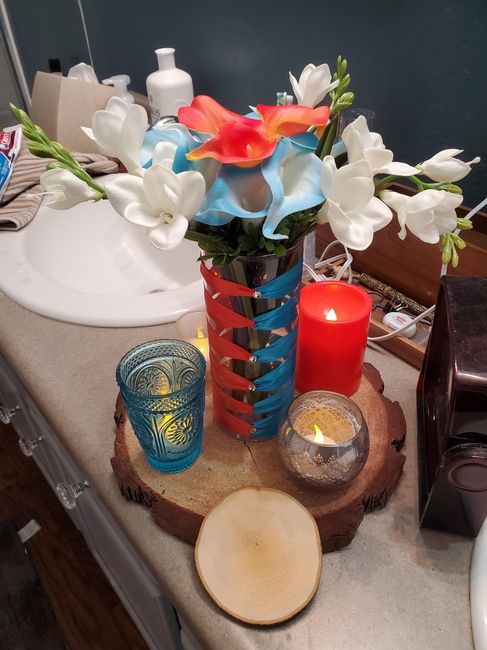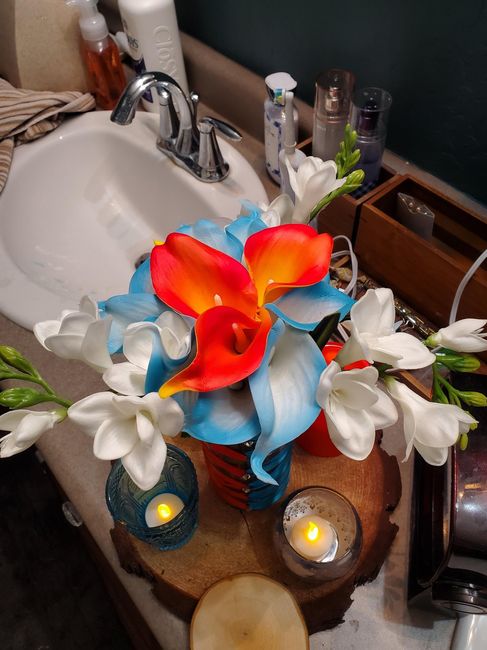 I felt the look I was going for was more based on bouquet designs on pinterest rather than centerpieces so I changed to this: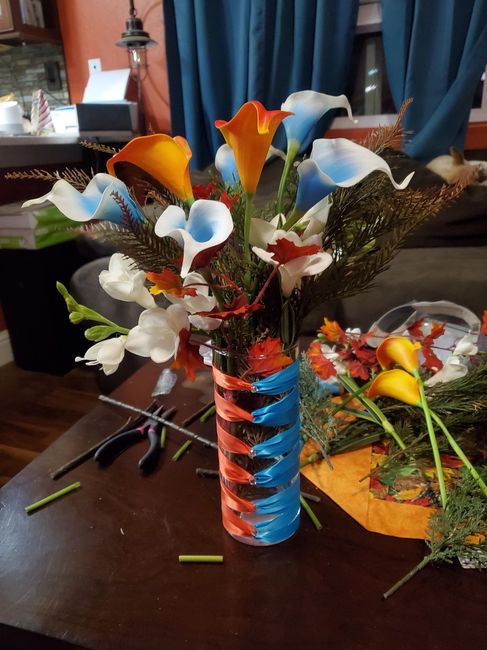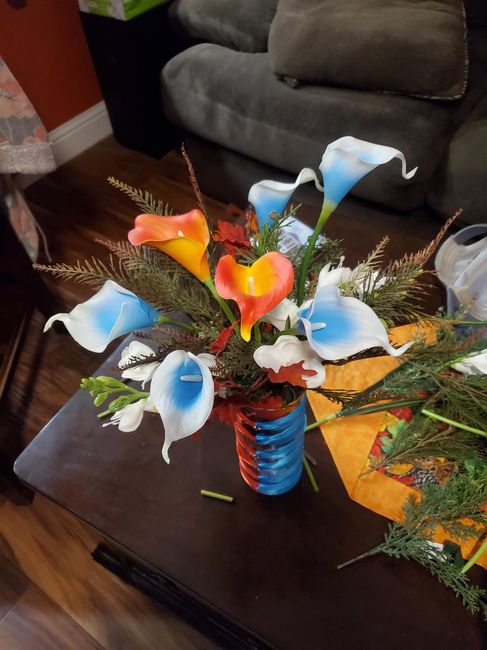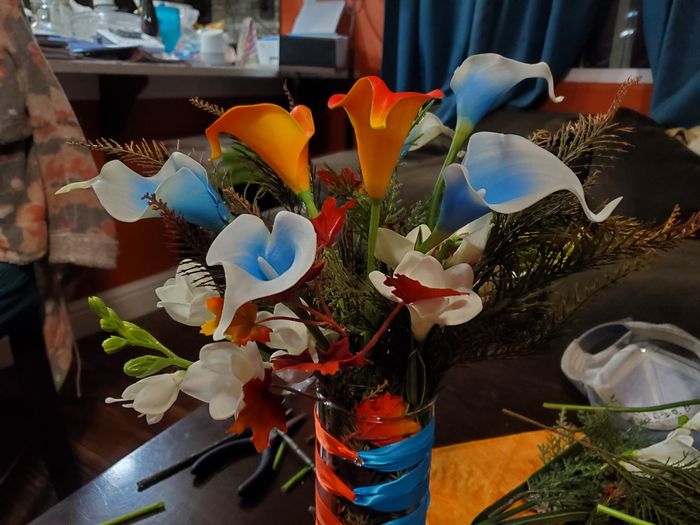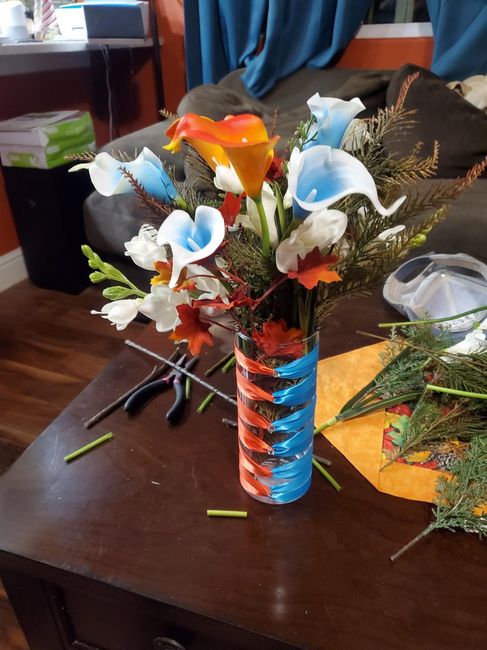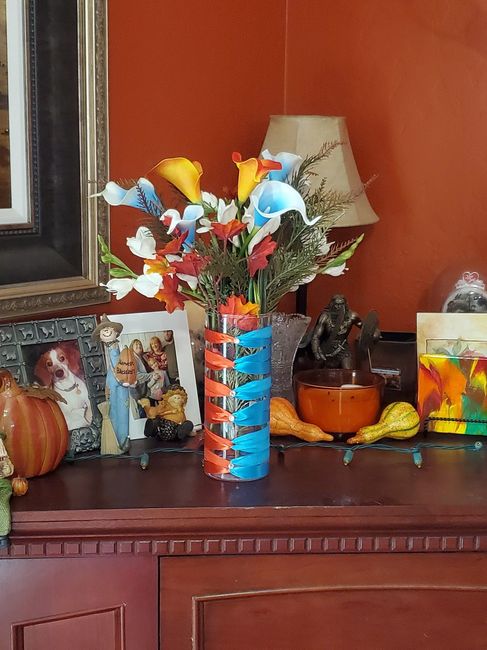 I feel now that it's just hard to make the callas look natural, but they were the main reason I chose fake for centerpieces because I knew I couldn't get that blue color elsewhere.
Thoughts? Help? :/