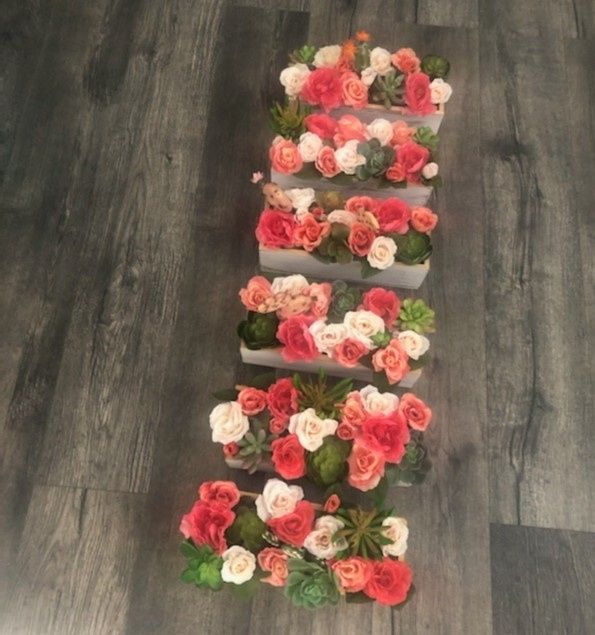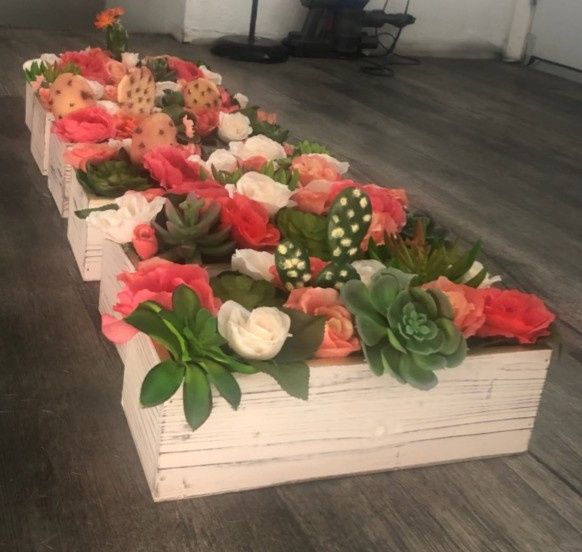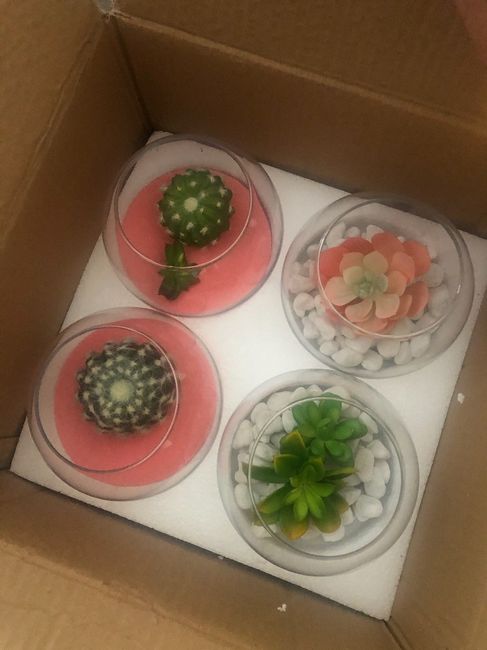 Working on centerpieces for our desert wedding in September and I'm looking to get some outside thoughts other than family.
Majority of our tables are long wood tables so there will be one white box in the middle and one of each of the glass bowls (one with pink sand and one with white rocks) on each end.
Thoughts are much appreciated!