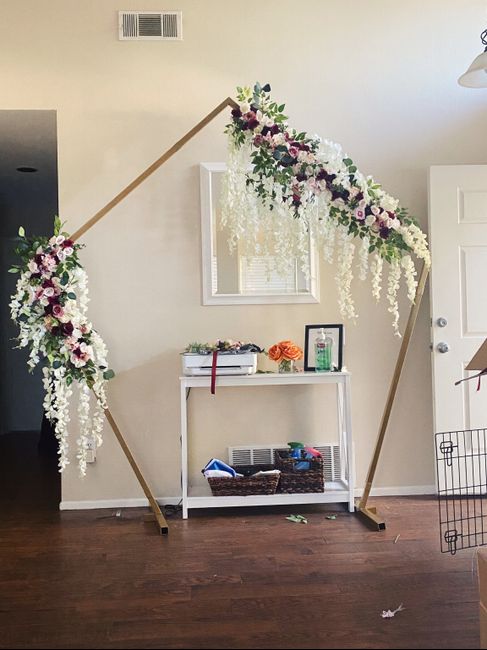 Finally finished the arch for our wedding!
Gold Pentagon Arch- $70 from tablecloths factory
Wisteria (25 bundles- I have a bunch left over) -$52 tablecloths factory
Eucalyptus picks (16) - Target $8
All other flowers are from Michaels which I got on sale for $3-$5 per bundle.
I used 2 pool noodles for the foam.