Post content has been hidden
To unblock this content, please click here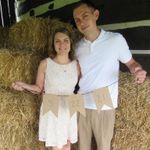 Decorating
I am planning my own wedding because I cant afford a wedding planner/coordinator. With that being said I am stressing so much on how the ceremony & reception are going to get set up. I want to know from those who are or have been in my boat what did you do or how did you fix this problem!? Please help me!!! I'm ready to pull my hair out with all this!!!
If you have access to the venue the night before, you could set it up before or after your rehearsal. If not, I would consider paying someone to do it. It doesn't necessarily have to be a DOC, high school or college students would be fine. You may be able to find someone on Thumbtack.

I'm worried about that too. Unfortunately we aren't allowed to decorate until the day of the event. Our ceremony is at 5:30 so right now the plan is to get in and decorate as soon as the venue opens and then get ready. My mom and BM's are willing to help, but I don't know if the timing is going to work out.

My biggest advice is use your venue to your advantage. We're getting married 3 weeks before Christmas and our venue will be decorated for the holidays, drastically reducing our need for décor.

Will it already be decorated for the season/holiday?

Will you be getting married outside? IS there a garden or overlook you can use?

Can you borrow supplies from friends and family?

And shopping secondhand or on sale is a huge blessing. I was able to pick up everything we needed for our wedding for less than $400!

Talk to your venue. We don't really have to do anything. They will be setting up the chairs and we aren't really having too much decor for the ceremony. I am going to have my grandma set it up and then when she is done just do a once over to make sure it is right. Same for the reception. Not too much decor but centerpieces are being done by the caterers, I will be doing one table and they will follow and do the rest. I will be setting up the sweet heart table real quick and then my girls will help me with the donut display and thats it.

We are setting up the day before - I'm sorry if you're not able to do this. We will have our whole wedding party and as much of our family as we can helping us. I will be assigning tasks to each person at the start of set up. They will come to me for their next task as soon as they finish their first.

This is a good example of why a DOC is helpful. Their fee certainly outweighs and removes the stress that you're having (and any stress you would put on your family or friends by asking them to set up). It's worth it to shift some costs around in order to hire one, even if it's a custom package simply to complete set up on wedding day and keep the evening's events flowing smoothly.

I was in the same boat! But, my FMIL came to my rescue so fast. We managed to get referred to a lady within the church who lets people rent out tons of wedding decor for free! If you're having financial issues for decor, definitely check around especially on sites like the Facebook Marketplace or Ebay. There are tons of people selling decor, it just comes down to how much you want to spend and what kind of decor you want!

I had access the night before to at least put my stuff there. And so on the day of everyone in our families and wedding party in addition to a few church members came and helped us set up. We didn't really have that much to set up aside from chairs but because we decided on a diy cocktail hour that ended up having a bit more man power and time. However for the reception I hired a day of coordinator with their assistant to do it. I just didn't have enough time logistically and this gave me far more peace of mind, that way I didn't need to have a big break in between ceremony and reception to set up myself. honestly the cocktail hour was really meant to be a snack break aha but people decided to stay late and showed up to reception a tad late but that's ok. 5p ceremony. 6p reception. We started set up for ceremony at 330p and we had taken pics beforehand at 130p. Our ceremony site allowed 3 hours too so we really were on a time crunch.

You could ask your venue, but I'll say that the absolute best money I spent on my wedding was hiring a DOC. She took care of everything and all I had to do was relax. I'd really consider hiring someone if nobody from your venue can set up. You can probably ask around and find a good deal, or you could save up and readjust your budget since your wedding is two years away.

We will get to the venue the night before and plan to set up as much as possible then. Luckily we don't need much décor other than the centerpieces due to our location. I'm sure family and your wedding party would help set up, but do try to use what you have so there isn't as much to arrange. The hardest part for us will be getting the tent and chairs all set up, but we have plenty of help to get it done. We'll probably just order food for anyone that comes over the pitch in. That morning I will have a list of what needs to be done and by what time. Since our adult sons, and future DIL will all be at the venue with my FW and me I have zero doubt it can be knocked out before we get our first look pics done ahead of our 2pm ceremony. Having said all that in confidence font....I will so be freaked on the day because that is what I do. FW is already planning ways to keep me calm.


Weddings I have helped set up for as a bridesmaid were either done entirely the day before or some the day before and the day of. I wasn't thrilled to wake up super early and had anxiety about finishing my makeup and hair on time (we did everything ourselves) but we made it happen! I would get the bridesmaids and family members to really help out and it goes quick.

View Quoted Comment

Okay thank you!

View Quoted Comment

That's my same issue we haven't quite booked our venue but the one were looking at we would have it from 11 am to 8pm but the parties start getting ready at 12 so there is no time at all.

View Quoted Comment

We talked about getting married at a park and having the reception in the building so it's not so expensive. We are buying our decorations due to the fact that I have a different theme then everyone else.

View Quoted Comment

We are talking about doing it outside at a park & the reception inside the building so it's not so expensive. They take care of the chairs and tables at the reception but nothing else

View Quoted Comment

I wanted to do this but we unfortunately wont have access till the day of😔

View Quoted Comment

I will check into it thank you

View Quoted Comment

I have gotten most of my decor from online sales just not sure how I will have time to set it all up before we have to start getting ready

View Quoted Comment

Wow that's so crazy but glad it worked out. I may just have to hire one so it's not stressing me or my family out

View Quoted Comment

I definitely might do this just to take the stress away
WeddingWire celebrates love
...and so does everyone on our site!
Learn more
Groups
WeddingWire article topics