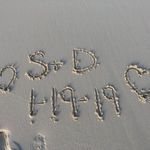 Cricut - which one?
Considering buying one for some wedding DIY... any recommendations on which model? Prob won't use it for too much after the wedding so don't want to spend more than necessary but don't want to go super cheap if there's quality or big function gaps.
Latest activity by Jenny, on September 12, 2018 at 5:20 PM
Honestly, I bought a cricut because I had this DIY vision for everything. I returned it within 5 days. Attempting to learn how to use it and create wedding quality items with it was too overwhelming. By the time I thought about all of the time and materials I wasted learning how to do things correctly, I was having a serious meltdown.
That being said, I got the newer model Cricut and it was nice. I'm sure I would have loved it if I knew how to use it/how much work it was before I committed to using it for the wedding.

I have the explore Air and I love it! The Air 2 has the ability to cut faster but on intricate cuts, the fast cut setting is useless. Don't spend the money on the maker if your goal is just wedding stuff. I bought the Air just for wedding stuff but wound up using it a LOT more because I found it very easy to learn and use. There are youtube tutorials for everything. I loved being able to customize everything for my wedding from bridesmaid boxes to my seating chart to thank you gifts. Once you learn it you'll want to keep using it because it can make so many things for inexpensive. I've made so many gifts and decorations for my home after/before the wedding that has saved me money!

bridesmaid bagsseating chart and unplugged wedding signinvitationsguestbook




Agree with previous poster. Once you learn to use it, I'm sure you will do more with it! It is super fun to make stuff with. YouTube videos are so helpful.

It really depends on the time of DIY projects you want to do with it. The more basic models will be fine if you're interested in doing just simple vinyl projects, but if you are looking at engraving wood or more complex projects the explore air 2 is a great option. As many have posted, once you learn to use it the options are so grand I'm sure you will find more to do with it. I use my mom's to make shirts (I'm a teacher), personalize my classroom, and make adorable labels for jars, small gifts, and more!

You may want to consider the Silhouette cutter as well. I find it a bit easier to use than the Cricut.

View Quoted Comment

This is all amazing! What parts of the invitations did you use the circuit for? I am convinced... going to start watching for a sale... even FH sees the value! LOL

I used my cricut to address all my invitations, and fill out RSVP cards. I'm also using it to create our seating chart, and may use for table numbers.

I wouldn't buy it just for wedding stuff though, if you're going to use it for other stuff, great, but just for wedding stuff, it's an expensive item.

View Quoted Comment

Thank you. I used it for the pocketfold, belly band and the gold backing on the invitation. I ordered the invitations from vista print. You can also use the cricut to address your envelopes but I chose to print with my printer.




The Cricut Maker was just on sale at HSN so I've noticed a lot of the Airs on sale pre-owned on facebook market place, could be somewhere to check to save some money on a used one.

I have a cricut ait 2 .. and i love it my conputer broke when my 2 year old poored water on it so im out of commission for a min .. but cant wait to use it again .. also im using it to address all envelops .. it looks hand written cLigraphy

I literally just ordered my cruicut explore air 2 on Friday, and it's supposed to come in today! I'm so excited!! I'm planning on using it for a lot of wedding stuff, and other creative things! I love the idea, and can't wait! I'm super crafty, and scrapbook all the time. So I'm super excited about how it might improve my work flow😊😊😊


View Quoted Comment

SAME HERE! but unfortunately couldn't return it. For months just the sight of it made my blood pressure go up LOL


I bought the Circut air 2 specifically for wedding DIY. It was all smiles and rainbows until about hour 3 of day 1. My future cousin in law ended up coming over about 3 months later and helping me learn the program [the machine did not come with a Manuel]. That said, expect a SHARP learning curve if you are not familiar with the program. When you are first learning, the tutorials are not as helpful as you think. I will say the company has incredible tech support, and they will walk you through projects. Now, I am pretty good at DIY [designed and built a freestanding insulated wooden patio furniture cooler with pluming from the ground up ], but THIS was a marathon of testing my patience. I am ashamed to say I "quit Circut" and washed my hands of it more than once LOL.


Fast Forward 10 months, and I wont say that I "love" it, but we [Circut and I] have come to a mutual understanding with less user error and less impulse to toss it across the room LOL. Once you know how to use it, the machine is very helpful and you can do a lot with it. I have made so many things that left me feeling accomplished. That said, and advantage of the older models is that they ACTUALLY HAVE user manuals [shocker I know!!]. If you invest in one [and it is an investment] buy it early to allow for the learning curve and BE PATIENT with it and yourself!!! You will need lots of trial and error, so it will take time for it to become cost efficient. BUT, overall, I am glad I got one...only since my FCIL taught me Circut 101... I'm still not ready for Circut 102 LOL.... maybe for our 5th anniversary!


View Quoted Comment

How in the world did you do the invitations? I want to do a tri fold invitation with the lace pocket but I am absolutely clueless. Can you help?
Related articles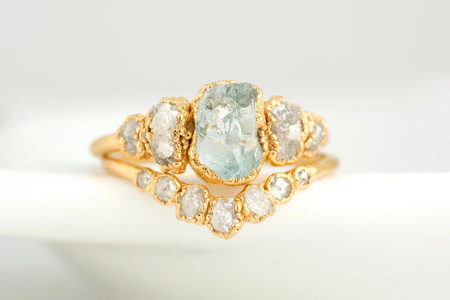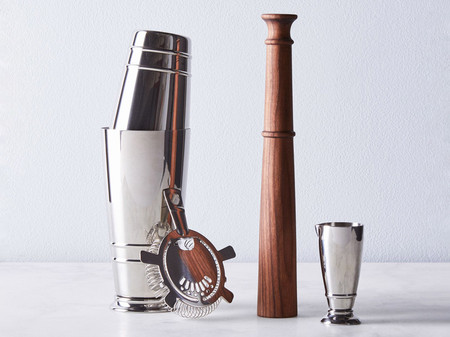 WeddingWire celebrates love
...and so does everyone on our site!
Learn more
Groups
WeddingWire article topics