Post content has been hidden
To unblock this content, please click here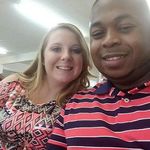 Charger plate alternative
Does anyone have any cute alternatives instead of charger plates?
Latest activity by IsmarriedNow!, on June 12, 2018 at 10:30 AM
Why do you feel you need an alternative? We didn't have chargers and nothing was missed.




I think it depends on the formality of your wedding. If yours is more casual:

-Scrapbook paper (placemat-style or rounds)

-Paper or lace doilies

-Placemats (mix and match? Pick 1 kind of material though)

-Wooden slabs

-DIY your own with dollar store/Amazon chargers and paint




You could also:

-Rent chargers

-Buy from local FB groups/Ebay/Bed, Bath & Beyond

-Go without chargers


Edit: rearranging suggestions

View Quoted Comment

Thanks for that. I was actually gonna do without chargers but felt like the tables would look plain because out wedding is buffet style. Not seated

It depends on the style and formality of your wedding. You can use:

larger white plates, scrapbook paper, paper, bamboo or fabric placemats, paper or lace doilies, cork tiles.


We went to the @home store and just happened across some gold chargers. They were 10pack/7$ so we were able to get them. They are cardboard material but that was fine with us because they don't look terrible and we don't have to worry about reselling them after if we don't want to.
Before we got them we thought about not having them and doing small circle placemats under them- made of lace that we were going to cut ourselves.

View Quoted Comment

That's what I'm thinking of doing. I have a cricut so I am thinking of just cutting something myself.

February 2018

My daughter used 12 inch gold foil doilies instead of chargers. We purchased them on etsy

foil doilies




View Quoted Comment

This is beautiful! I love the little flower in your napkins.

View Quoted Comment

Thank you

(min character, ugh)

View Quoted Comment

Love this idea

We plan just to have the napkin folded in the middle of the place setting, similar to @LB's. Our tablecloths will be navy and napkins will be white, so it will look like something is there. The menu card will be in the napkin and the flatware will be where it belongs.

View Quoted Comment

Love this table setting!!

I plan on using lace paper doilies. The crazy part of me is considering handknitting lace chargers since I do know how to knit but luckily I'm still trying to stay sane and I realize that's not a great idea just because of the time involved.

The rental company we're using for everything offers chargers for $1/each, but they only have gold and silver. I really don't want to use either of those colors. The paper doilies I found are on Amazon for $10 for 50 of them.

View Quoted Comment

Love these! Will search for them. I just came across this concept this morn....
WeddingWire celebrates love
...and so does everyone on our site!
Learn more
Groups
WeddingWire article topics