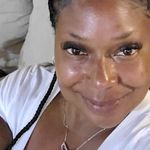 Change the date.
I set the date of our wedding for 5/25/2025 I did not know it would be a Sunday. The issue I'm having is.....we will get married in a chruch the wedding is at 3 p.m. we will not have access to the chruch until after service may be bout 1 b4 we could get in to start to Dec and set up. One of the reception venues I'm looking at are not open Sundays....what the heck right. To avoid a bigger headache on the day of I asked FH if he wanna change the date to Saturday May 24 2025. He wants to be stubborn and difficult what would you guys do?💜
Latest activity by Traci, on July 29, 2022 at 1:34 PM
Are you able to look into a different venue? If you do decide to change it to a Saturday it is likely you'd pay more as Fridays and Saturdays tend to be the most popular days. We actually changed our date from a Saturday to Sunday and we saved a lot of money.

View Quoted Comment

Wow....really. the reception venue is whatever to me I guess. But I don't wanna be rushing trying to decorate the chruch makeup hair. Etc. I think it will be a lot. I am a planner. I want to decorate the chruch earlier but I won't be able to, and that will drive me crazy.

You sound just like me. Everyone is telling me that I cannot help decorate or anything for that matter. Will anyone in your wedding party be able to decorate while you get ready?

View Quoted Comment

Everyone will be getting ready like me. I can pass on reception....cause they have a team for that. But I want to decorate the chruch. I want to me me me lol. And u know can't nobody do it like me. That will be the day I turn into Bride zilla.

View Quoted Comment

Lol SAME. Literally same! Because I am more than positive I will be helping setup the day of. So I understand!

Well next year when we start looking and booking our venues this problem will be the first to get worked out. I'm also trying to build a team of friends that can decorate and listen to direction if I am unable to do it myself.

If May 25 is important to you can you move it up one year to 2024 as then it would fall on a Saturday?

View Quoted Comment

Yes I did think about that, but I need all the time I can get to plan and save. 💜

Our church recommend that we book a Saturday wedding, in case a Sunday service went over or had decorations that needed to be moved. But, with that being said, if you hire a decorator and/or day of wedding coordinator they could handle the decor in that time frame, if it isn't super elaborate. Or, if it's just flowers on the pews and at the altar with minimal decor items, then your florist may be able to set up. As we didn't hire a decorator or day of coordinator (and only used real flowers for our bouquets, corsages, boutonnières, and reception centerpieces), our church allowed us to decorate on Friday before/after our rehearsal (as they didn't have any Saturday morning services). So, when we arrived on Saturday afternoon, we didn't feel rushed and could focus on getting ready, photos, etc.

View Quoted Comment

That worked out great for you guys, and that's how I would like it as well. Since I have time I'll figure something out. Thanks 💜

Hey!!

What an awesome date you picked, ours is May 25, 2023 I would say maybe look into a different venue. If you need to have it at a church maybe look into a different church, but I'm sure it will be difficult especially since church is on Sundays. But you're getting married in 2025 I understand venues book fast but I feel you are getting way ahead of yourself..get a timeline of things or even look up a wedding timeline so you can know when you should start doing certain things. But I do feel setting your mind on one venue already may not be a good idea.

View Quoted Comment

Thanks and I have. I'm not ahead of myself I'm right on time. All mostly all the venues I'm reaching out to for information is saying. I would have to book Jan 23. We wanted to book between May and Dec 2023. I'm not a last min person. The venue will be for the reception will be fine. I need to find a church with multiple sanctuaries

Again I'm looking calling around getting information the only thing I have my mind set on is marrying my partner.

View Quoted Comment

I understand I'm far from a last minute person as well. But good luck

Change the date to the 24th it'll be less of a hassle and at least guaranteed good timing

View Quoted Comment

That's what I am open to. My FH is not, I'm still looking for a church I have until Jan and may of next year.
WeddingWire celebrates love
...and so does everyone on our site!
Learn more
Groups
WeddingWire article topics