I am in love with both of these dresses. They are not alike at all but they are the same price. I don't want to reach out to friends or family for their opinion because I do want them to be surprised and have the ooohh and ahhh factor, so I'm hoping you all can help me.
Things I like about the fit and flair- Beautiful details in the lace
- fit almost perfectly - I surprised myself because I was avoiding fit and flair dresses because I thought I was too short (5' 3").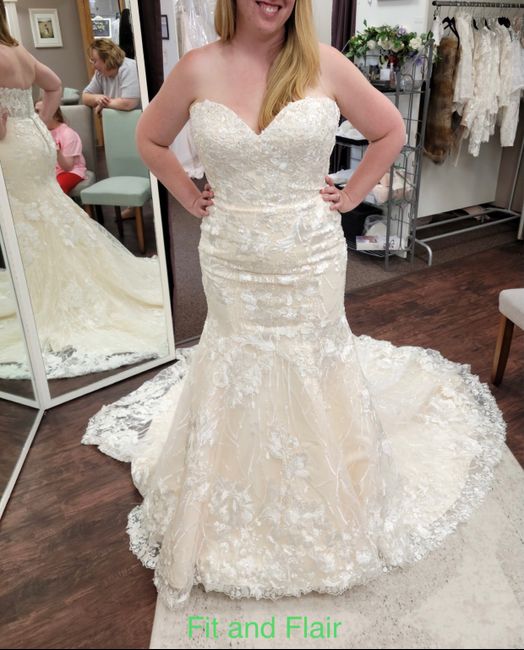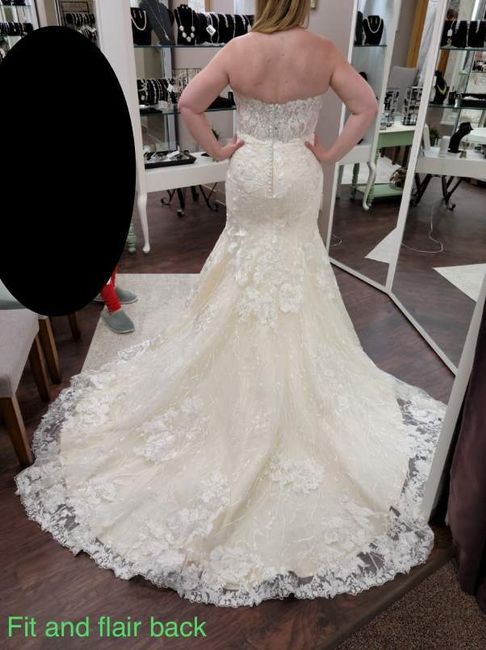 Things I like about the ballgown- The train is amazing - Feels sexy but not scandalous- was the first dress I tried on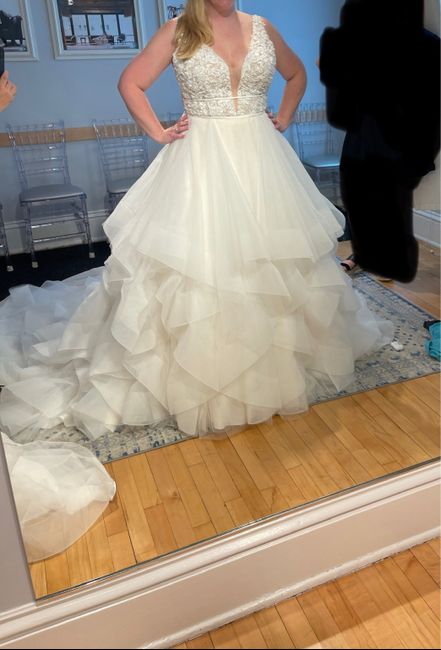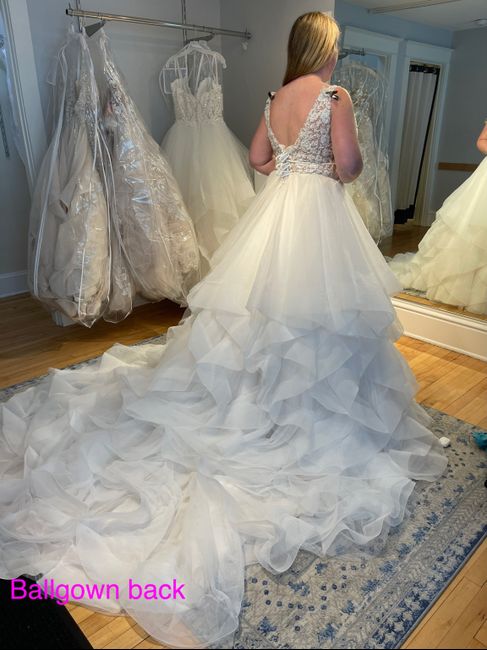 It's an outdoor wedding in MN spring. Indoor receptionI'm a street size 12