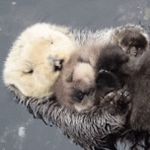 Cake traditions
Are you saving your top tier in the freezer even though modem bakers don't recommend it? Or are you serving it to guests at the reception or taking it with you to the hotel as a midnight snack?
Latest activity by Naomi, on June 22, 2022 at 1:40 AM
We served all of our cake!

the idea of keeping the top in the freezer for a year is kind of weird to me

We're planning to freeze the top tier of ours. I think it's a cute tradition even if it's not the most logical lol.

We're also going to pick out a bottle of wine from this year and get a case of it for our 1st, 5th, and 10th anniversaries.

Great wine idea Paige! We're definitely freezing our top layer for our one year anniversary!

Bringing it on vacation with us the next day (me, then hubby , son and dogs are going to hike in the national parks) - we will eat the top as our dessert on our first family vacation.

I do not think anything would survive in my freezer for a year - my son is almost a teenager and so far really does eat everything... I do like that wine idea though!

Serving it all! We are buying our cake from a local bakery so I can always buy cake every year if I want it!

We served ours at the morning-after brunch. The rest we're keeping and hope to eat over the next few weeks, while it's still good.

We just saved a big slice in the freezer rather than the whole tier

Our baker is giving us a gift card to have a fresh identical top tier made for our first anniversary so I plan on eating cake in bed that night ha!

We had sheet cakes made for our guests and did a little two tier cake for us that was blue. We didn't save ours because honestly the frosting was blue and it got everywhere and we just didn't want deal with it anymore.

Serving the entire cake. Baker replicates top tier on one year anniversary at no cost

We plan on serving it all. If there's any left over though, it's definitely coming back to the hotel room with us! I figure it'll be great as either a late night drunk nosh, or a hangover breakfast 😆

We served most of our cake but there were leftovers so it came back home with us and I enjoyed cake for breakfast for a few days after the wedding, which is exactly what I needed after the labours of wedding planning and the wedding itself!

Top tier is just for us to save, but we will probably eat it within a few weeks after the wedding. We are friends with our cake baker, so we can always get the cake remade on our 1 year anniversary.

We will be taking home the top tier and eating it the next day! We opted to have a cake larger than we really needed because it was so good at the tasting we wanted plenty of leftovers!

We chose our top tier cake to be the one we liked most at our cake tasting.

We plan to bring it back to the hotel with us and eat as a late night snack

We're definitely going to serve it all. We're getting married in the town we live in, so our baker is local. I plan on getting a cake from them next year (at least) to celebrate.

I don't know... while the tradition is cute, the idea of year old frozen freezer burn cake makes me go...hard pass.

View Quoted Comment

This is what we did too, but plan on it being the next day snack (we're ordering pizza as a late night snack). Our baker has been around for so long, we just plan on going there for our anniversary and getting a small cake to celebrate.

Freezing it for a year is gross to me. We're just going to go back to the baker a year later and get the same flavor we got for the wedding.

Taking it for late night snack. We get a free cake from the baker for our anniversary.
WeddingWire celebrates love
...and so does everyone on our site!
Learn more
Groups
WeddingWire article topics