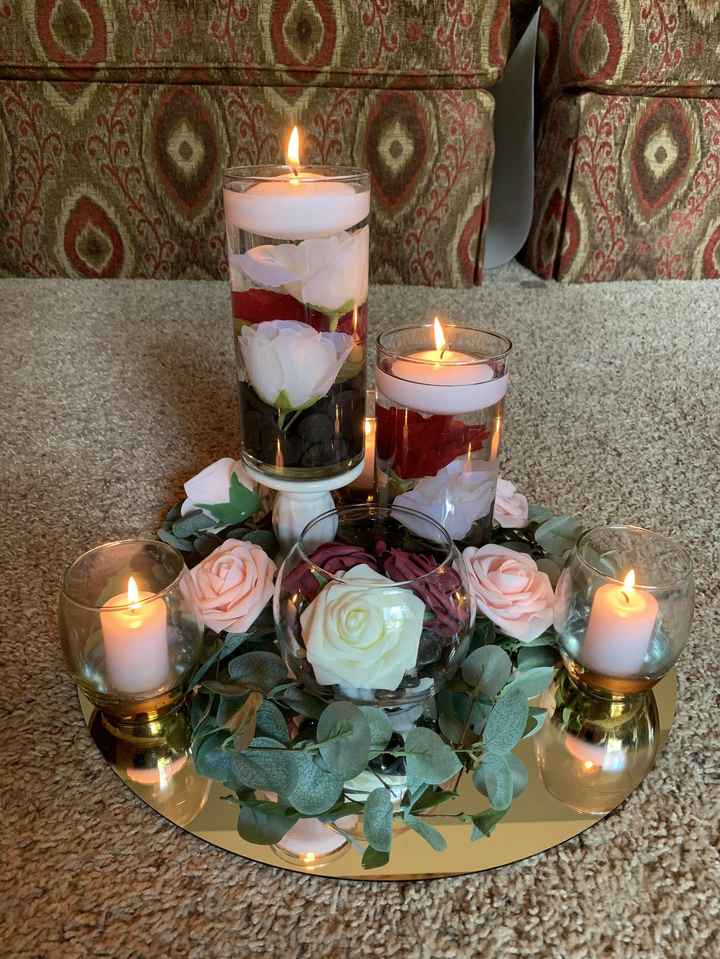 Hello! So, I've finally gotten my centerpiece idea for our wedding with mostly Dollar Tree items. This whole display is only about $15 minus the florals.
My mom thinks faux florals are tacky so she wants me to use real florals.
I want to buy burgundy and ivory roses. Where can I buy these in bulk for a good price? I tried to look at Costco and Sam's Club bulk flowers, but I can't tell if they're white vs ivory or red vs burgundy/deep red. Does anyone know which rose variety I should get? I need to get about 250 stems.
Do you think it would also be worth talking to a florist to see what they'll quote us to do the floral part of the centerpiece?
It's a very simple arrangement. We just want two rose stems per vase, with fishing weights tied at the bottom (hidden in the rocks) to keep them from floating. 2-3 rose heads in the fish bowl. The greenery will be silver dollar or seeded eucalyptus stems just kind of spread around with 4 rose heads laid on top.