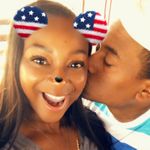 Michelle, on July 25, 2019 at 5:03 AM

Posted in Etiquette and Advice 59
Ok so I'm confused on what the bride pays for regarding the bridesmaids. Everyone that I've talked to that have been in a wedding said they had to pay for the dress, hair and makeup. So I sort of just went off of that. But once I added everything up, it roughly came to around $350 give or take. I'm
...
Ok so I'm confused on what the bride pays for regarding the bridesmaids. Everyone that I've talked to that have been in a wedding said they had to pay for the dress, hair and makeup. So I sort of just went off of that. But once I added everything up, it roughly came to around $350 give or take. I'm starting to feel like that's too much to ask someone and my mom is over here like, "no that's not a lot, they have over a year to save for it". Although I would like for everyone to be uniform, I'm not even sure what to do anymore. Me and my FH are paying for the wedding so it's kind of easy for somebody to say "oh it's not that much" that don't need to pay for it. On the other hand, it seems like my bridesmaids are assuming and okay will paying for it. I've talked to all of them regarding how much stuff would cost and they're all like "cool" and a few gave me pointers on who to go with and prices. I don't know what to do! (Please no rude or nasty comments)
Show all
I have 2 Bridesmaids and my Maid of honor. They will be paying for their dress's and I am giving them the option to have there hair and make-up done. I figured if I leave it up to them they wont feel stressed about how much it is and I wont feel like I am making them spend a lot of money on my wedding. I will also be giving them a satin robe, slippers and possibly something extra as gifts for when we are all getting ready. Plus the gift I am giving when i ask them.
WeddingWire celebrates love
...and so does everyone on our site!
Learn more
Groups
WeddingWire article topics