Post content has been hidden
To unblock this content, please click here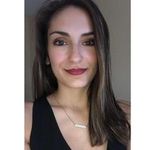 Bridesmaid Bouquet Alternatives?
Dana, on August 24, 2021 at 10:02 PM

Posted in Do It Yourself 31
Any crafty ideas for bridal party bouquets? I can't bring myself to pay thousands of dollars on flowers.
Any crafty ideas for bridal party bouquets? I can't bring myself to pay thousands of dollars on flowers.
Show all
Look up wholesale floral companies instead of using a florist! My venue owner recommended this for us and told us to budget out about $250-$400 for all of the florals.

I made my bouquet and my BM bouquets -- I made ribbon flowers for mine and put them on styrofoam, then my BM were silk flowers that I painted to match mine.

I'm not sure how many bridesmaids you have, but bouqs.com seems pretty affordable for fresh flowers. Fresh flowers is one thing I'm not messing with. I'd hate having to stay up the days leading up to my wedding making bouquets.

View Quoted Comment

Did you have to do the arrangement yourself? That's what I'm trying to avoid. Those flowers come in like 3 days before the event. You have to bloom them, then do the arrangement like the day before or something. Definitely not something I'd want to do leading up to the wedding :/

View Quoted Comment

These are so pretty! I wish my mom would let me have faux flowers. They can look so pretty! I know, I know…. It's my wedding, not hers. And she's not paying for anything 🤦‍♀️

We are thinking about button bouquets . My grandmother had a huge collection and we figured its a way to incorporate her into the ceremony. Plus outside ceremony in January in upstate NY - need something a little sturdier than flowers. 😉

Per haps you can look up Ideas on Pinterest? Making your own out of jewelry, you can thrift shop for used costume jewelry. or create them out of lights and ribbons.

Just Said Yes

October 2022

I was stalking Ling's Moments website. It's artificial flowers that look realistic for the bride, groom and the entire squad. Including centerpieces.

Buy flowers from a wholesale company, Costco, Sams Club, or Trader Joes! I also don't want to work with a florist due because I want to spend money in other areas. If you do your own real floral bouquets, make sure you read up on how to care for them a few days before your big day so they look fresh. I've seen lots of great articles and youtube videos about it. Good luck!

Also- I am working with a wholesale company near me and am only spending about $250.

I used Sam's Club and FiftyFlowers for my live florals - the bridesmaids designed and assembled their own bouquets, and I saved hundreds - florist quote was $75-100 per bouquet but I paid about $15-20 each.

We are doing button bouquets.
WeddingWire celebrates love
...and so does everyone on our site!
Learn more
Groups
WeddingWire article topics