Will your blooms match your bridal party's? 💐 Or will the bridal bouquet stand out in a different size, color, or floral selection?
Matching?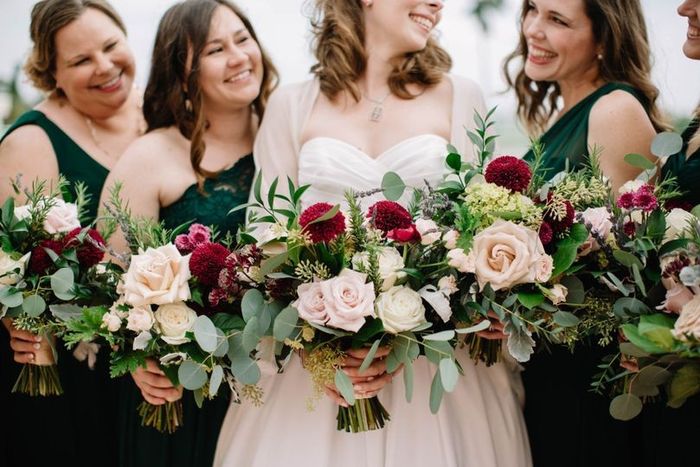 Photo from Bruce Wayne Florals in Saint Petersburg, FL
Or Mixing It Up?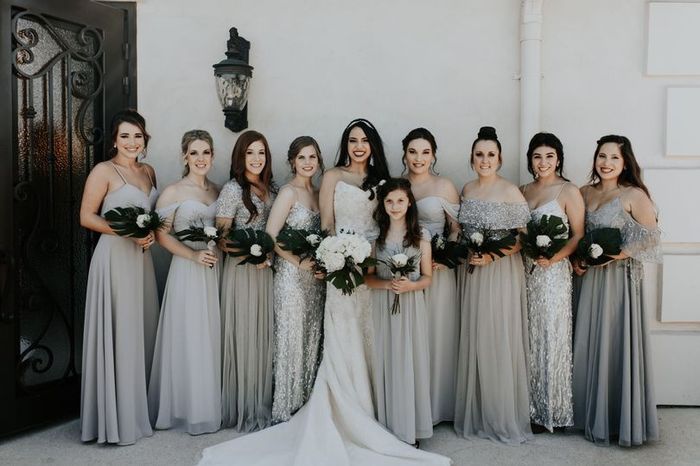 Photo from I Do Flowers in New Braunfels, TX
Next Question: Ceremony Seating?
Back to the Beginning: Matching or Mixing It Up?