I'm having a pastel blush and dusty blue wedding and am choosing my wedding flowers. My centerpieces, bridesmaids bouquets, MOB and MOG corsages, and my bouquet will all include blush, ivory, and dusty blue flowers. Would it look awkward if the arch corner swag and sweetheart table arrangement only included blush and ivory and didn't include dusty blue?
I'm on a budget and will be making most of the flower arrangements myself with the exception of my bouquet, the corsages, and boutonnières which I will be going to a florist for. My grandmother was a florist and taught me how to make bouquets, however, I don't know how to make the arch corner swag or the sweetheart table arrangement and cannot find anything entirely matching my color scheme. Most florists quote $1,000+ for arch corner swag which I cannot afford.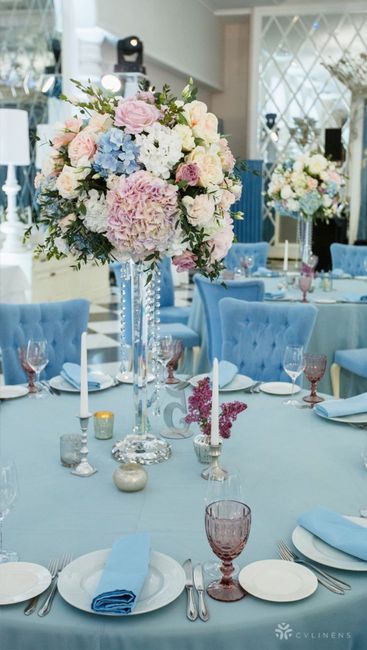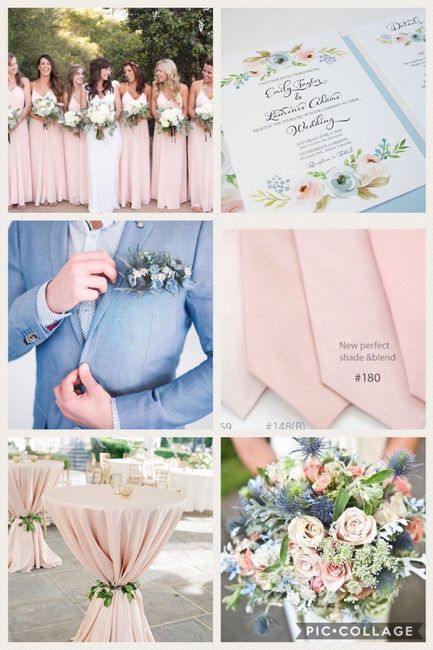 My inspo. The theme is mostly focused on the light petal pink with splashes of dusty blue. The bridesmaids will be wearing petal pink and my dress has a light
pink undertone.