After 14 months of planning, I'm a Mrs.! My biggest piece of advice to brides is to just enjoy your day and try not to put too much stress on yourself that everything has to be perfect. There is SO much pressure on the wedding day to be the best day of your life and to be absolutely perfect and guess what - it's OK if that is not the case!


My day was filled with highs & lows. Lows include:
-some people arrived super early to the ceremony. Things weren't fully decorated and I was afraid they (and my FH!) would see me before I was ready. This caused a lot of anxiety for me before the first look. I wanted to be in full planner mode to make sure people were comfortable/happy/etc, and I just had to hide away and not be seen.
-Ceremony was outside (& I wouldn't change that for the world b/c the location has a really special meaning to us) but even after providing bug spray, some people got bit. Including me! No one seemed too upset about it; as it's the summer in the south, but it was less than ideal, and even planning for it didn't change it.
-We left the ceremony in a vintage car, and when we got to the reception, were going to pull up and do a bubble entrance. I called when we were about 10-15 mins out and was told they were lining guests up, so when we arrived, we got out. Turns out, they didn't have all guests lined up yet, and we had to get back in the car and do the entrance all over again. That was annoying, but is what it is.
-By far, the worst part of the day: right before the ceremony was to begin (we're talking 2 minutes before, we're all our places ready to walk), one of our older guests had a medical emergency, in front of all the guests. It was really scary and shocking. He was adamant he wasn't leaving because he needed to be there at the ceremony for me, and it took 3 people to go along to the ER with him to make sure he was OK. Honestly, all of us were in a state of shock after that, it happened so quickly, that it was hard to switch into ceremony mode literally right after that - but we did. I've been in contact with him several times since then and I know he's fine now, but it was so, so scary. You really can't plan for/foresee something like that!


My highs:
-FH and I weren't traditional and spent the night before our wedding together. At 3am, we were up talking, too excited and giddy to sleep. It's one of my favorite memories now.
-I randomly asked my photographer to do a first look with my dad after we finished with my husband. I am SO glad I did. His reaction was absolutely priceless.
-I really feel like I was in the moment with my husband during the ceremony. We just locked eyes and it was like the whole world faded away and it was just us!-We had our dog as our flower girl, and she really couldn't have done a better job. She was absolutely perfect, people loved seeing her, and it was amazing how quickly it made me feel better and relaxed to know she was there at the ceremony.-Seeing the smile plastered on my husband's face all night. We really were both just so happy to finally be married.-The reception was just so much fun, from beginning to end. Food was amazing, everyone danced, it was so neat to see our family and friends mingling and talking. Just couldn't have gone better.-We lucked out and had amazingly beautiful weather the entire day. Literally this weekend and the weekend before the wedding were horrible thunderstorms and floods, but our wedding weekend was gorgeous.
I know this post is long, but I really did just want to share with you all that it's OK if things go wrong on your big day. At the end of the day, you're marrying the love of your life, and all your friends & family are there just to support and celebrate that love - and that's a pretty amazing thing!!Now on to the photos! These are my Pro - Sneak Peek's from my photographer.
Details shot, including record invites & my grandmother's perfume (my something old)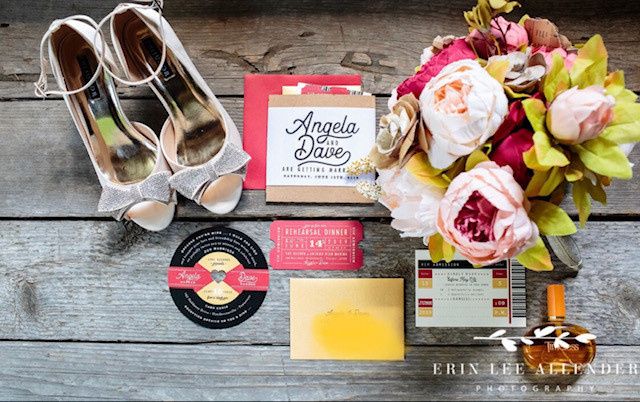 First look with my dad was priceless. I've got video of him going, "WOW!"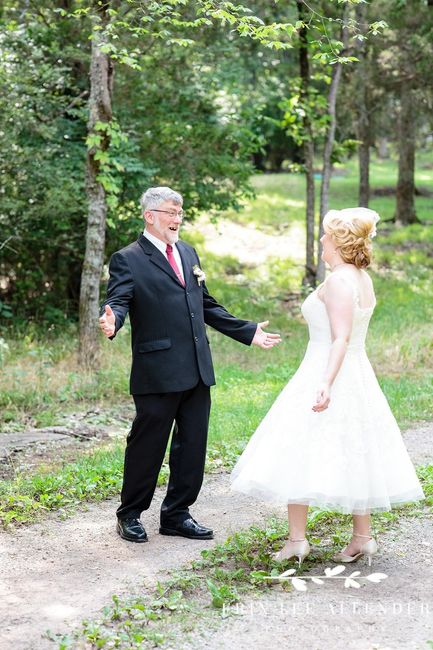 First look with FH!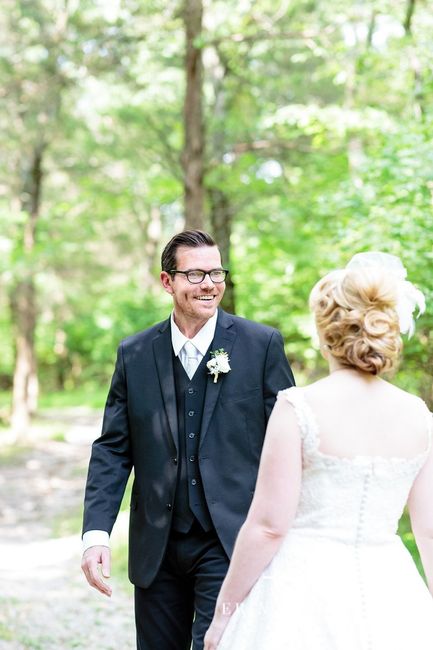 Our beautiful flower dog. She did SO good!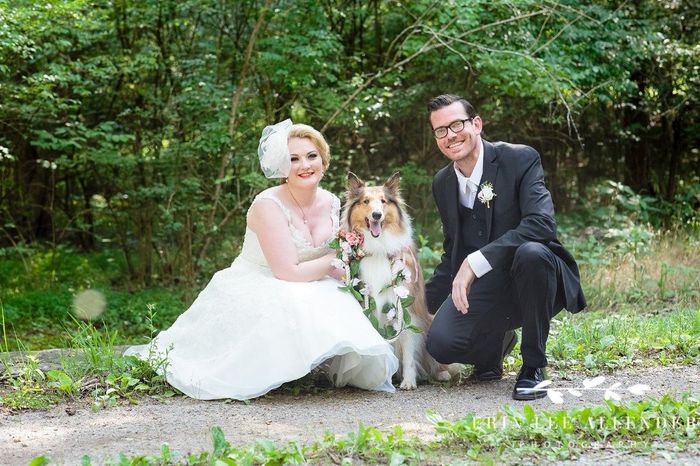 Details...We got married at Johnny Cash's cabin & his songs were our theme.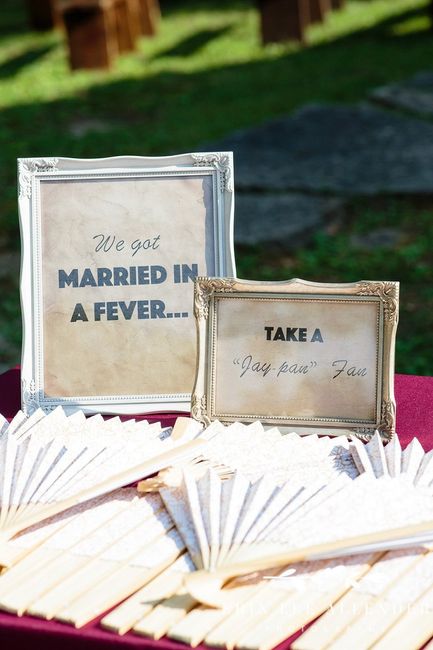 Praying with my BFF right before the ceremony. One of my fav parts of the day.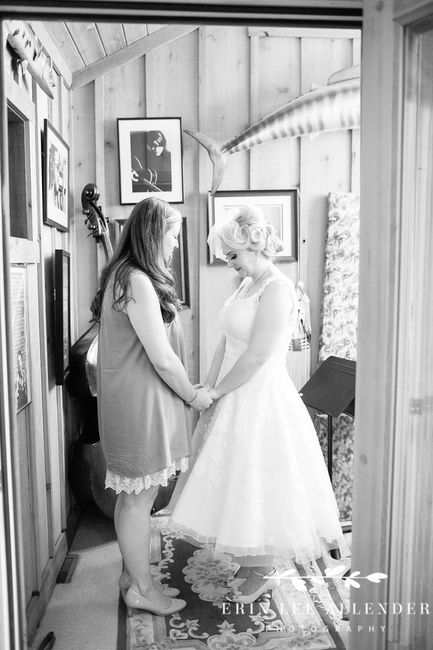 Flower dog & MoH (sister)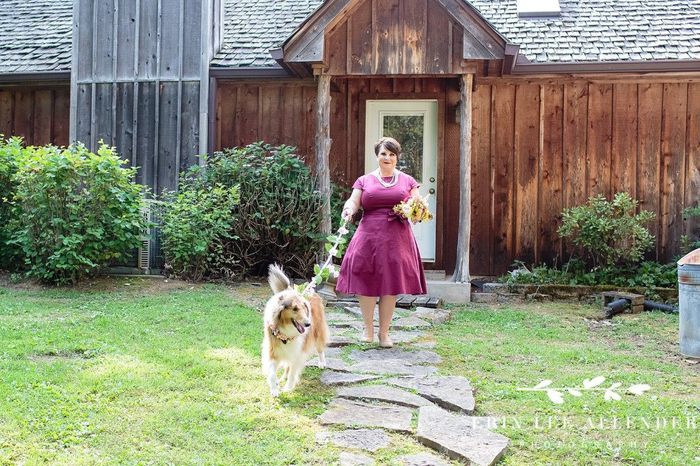 Walk with my dad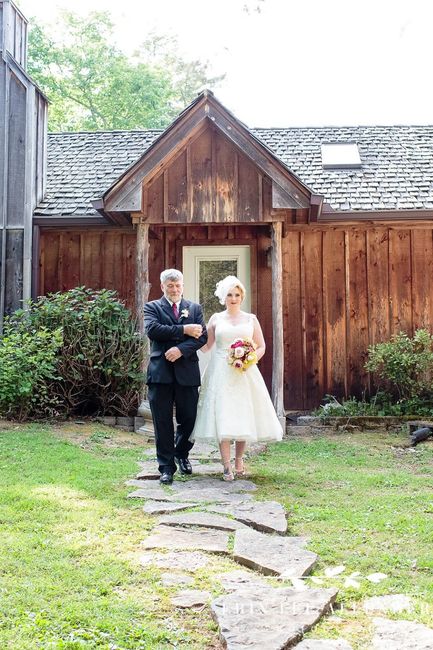 Just married!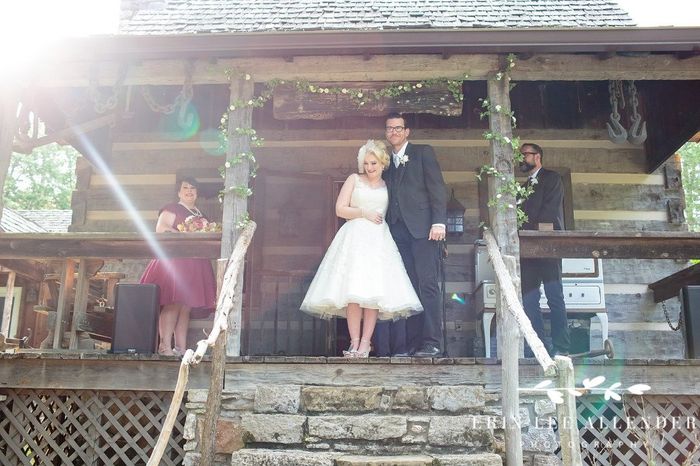 We only had about 40 guests, which was perfect for me!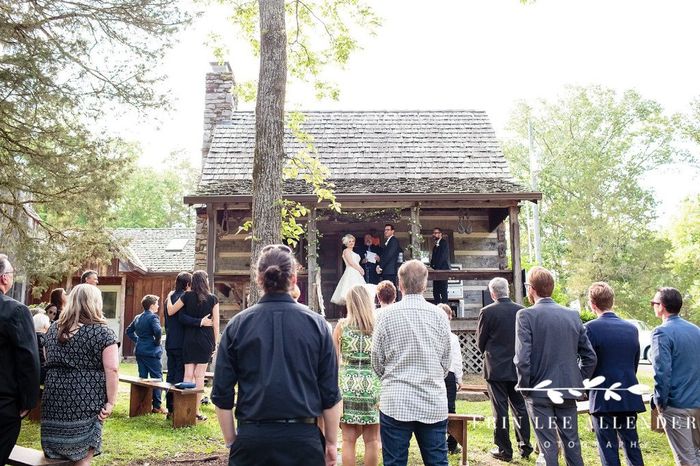 JC tattoo.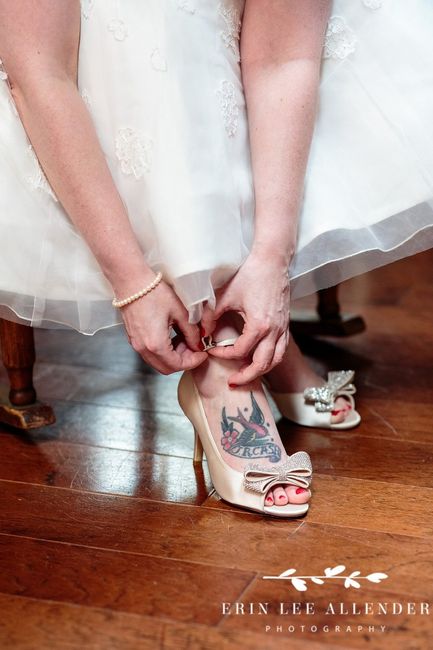 Record guest book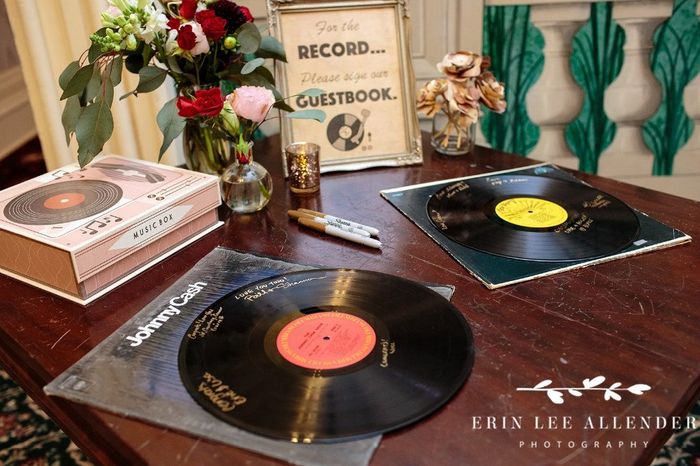 Cake Table! And more JC lyrics.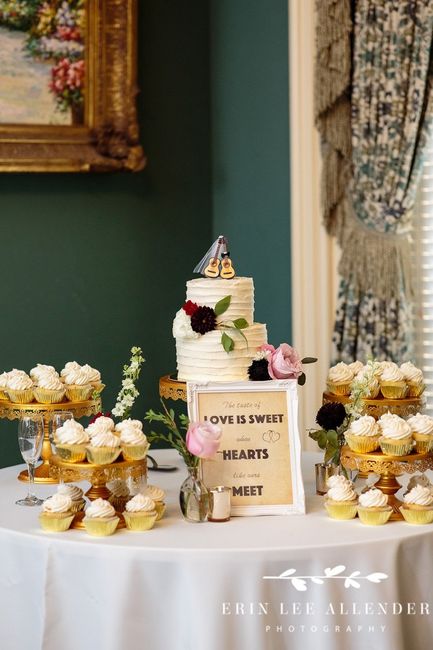 Set up at the reception - a TN mansion in our neighborhood.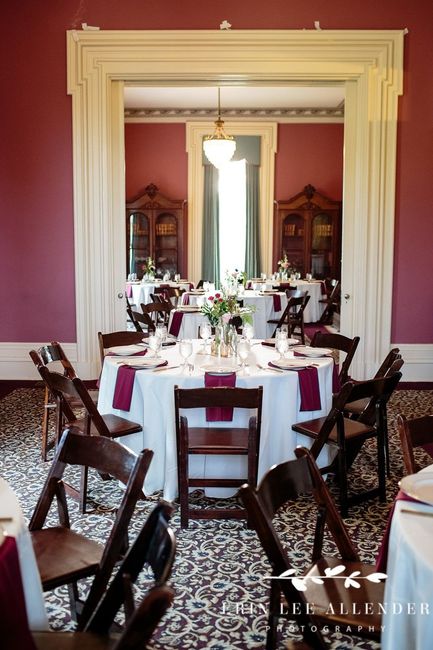 Centerpieces included JC sheet music & guitar pick favors.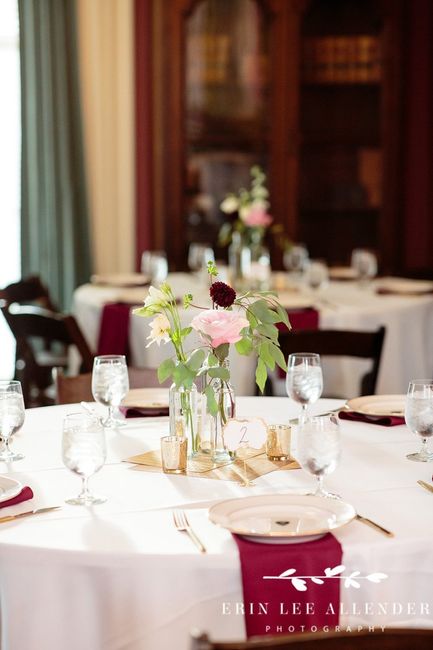 Love this shot & glad we rented the vintage Bentley for the day!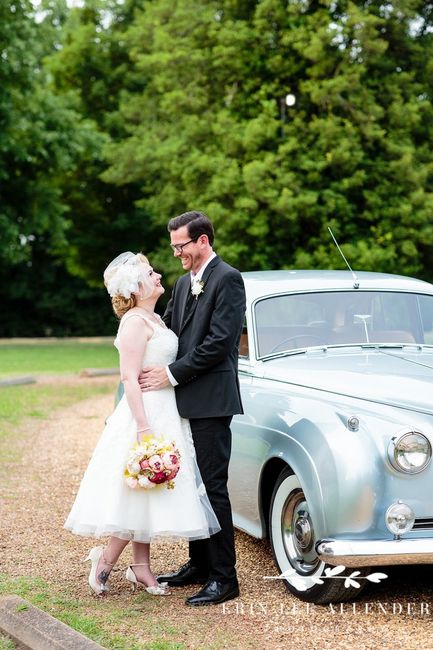 I handmade flowers out of JC sheet music for my bouquet.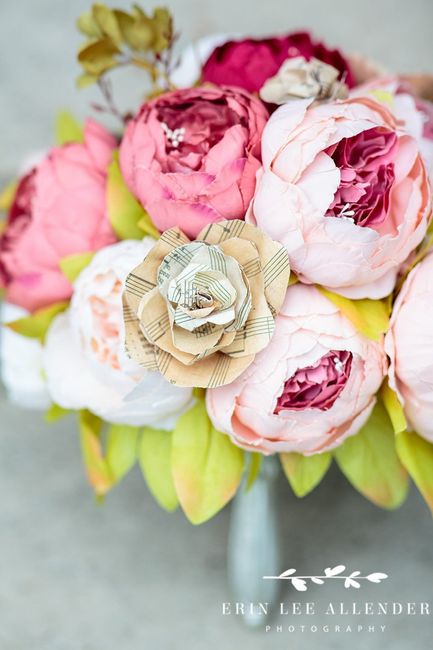 The dip in front of the mansion/reception site.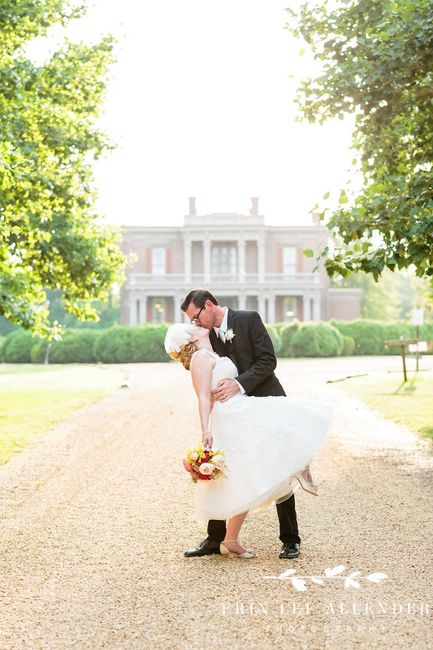 I love this shot b/c it looks like it's from the 50's.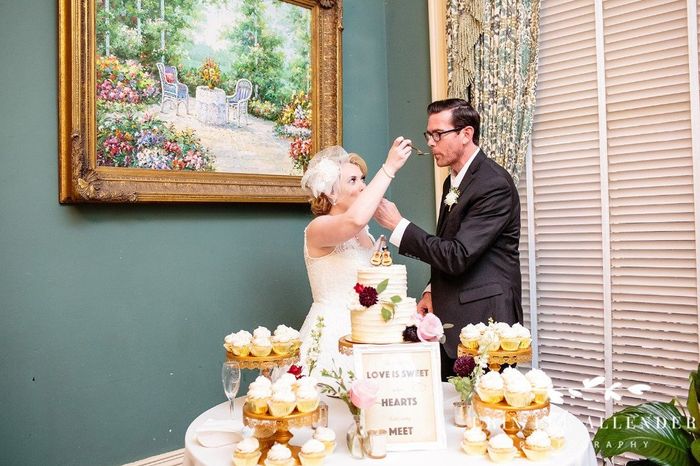 We did a performance together of our song, "Forever & Ever, Amen."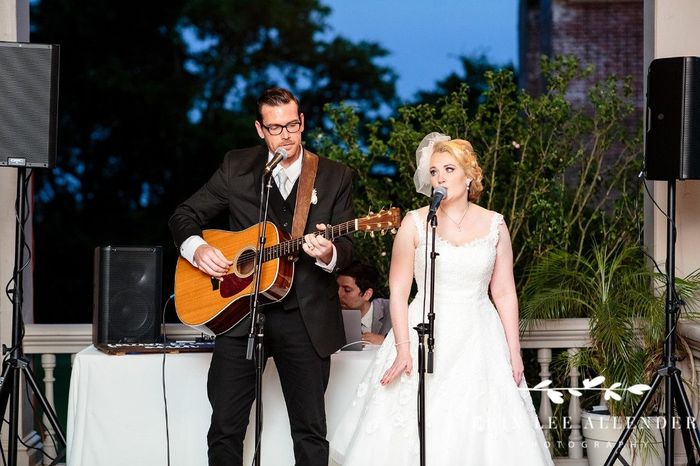 Bridal portrait.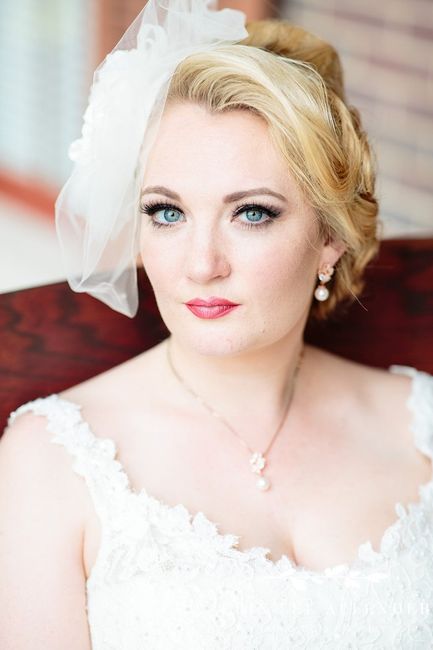 outside of our reception venue at night.