WARNING: LOTS OF PHOTOS
Well...amidst the COVID-19 chaos, we did it! We are officially husband and wife!
Our elegant, 140 person, chapel ceremony turned into a last minute (like 4 days worth of planning last minute lol) 10 minute outdoor ceremony with our closest friends and family and then an after party at our friends house with just the wedding party!
We plan to do a large party next summer and invite all of our original guests to have fun, dance, and enjoy some good food!
It was a brisk 35 degrees outside but when the ceremony started, the wind died down and the sun came out so it felt more like 40. Living in Wisconsin, no one was super uncomfortable because we made it short and sweet. If we had time, I would have rented chairs and gotten blankets for everyone, though.
My biggest piece of advice for all my fellow COVID brides is to have fun with it and don't let all of the stress of external events right now damper your day. If you want to still get married, and can do so, DO IT! We have no regrets about switching everything up and doing something more intimate. Just be aware of social distancing recommendations from the CDC and keep watching your local government policies!
With our sudden change of venues I don't have a lot of pricing to discuss, unfortunately! Here are some of the prices though:
Dress - Brandi's Bridal (New Glarus, WI): $600
Veil - Brandi's Bridal (New Glarus, WI): $400
Bridesmaids Dress - Davids Bridal (Madison, WI): $140
Shoes - Isotoner Slippers (Amazon) - $12
Tux - Men's Warehouse (Madison, WI) - $200
Groomsmen Outfits - Men's Warehouse (Madison, WI) - $65
Flowers - DEO Gloria (Evansville, WI) - $500
Wedding Arch - Rent It, LLC (Monroe, WI) - $60
Wedding Arch Florals - Wish - $50
Hair & Make up - Gifted to us
Venue - Gifted to us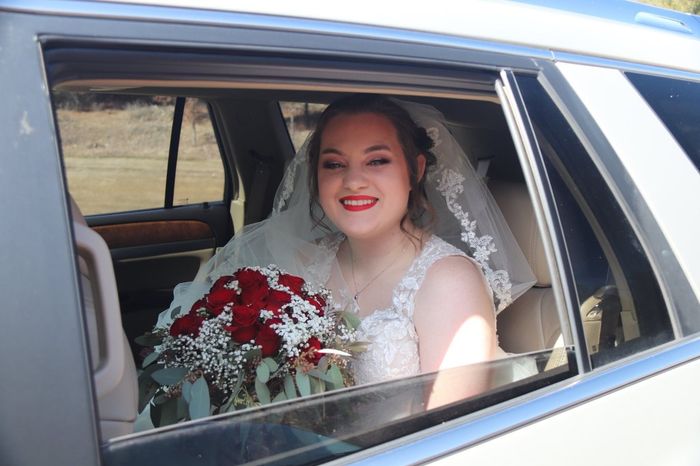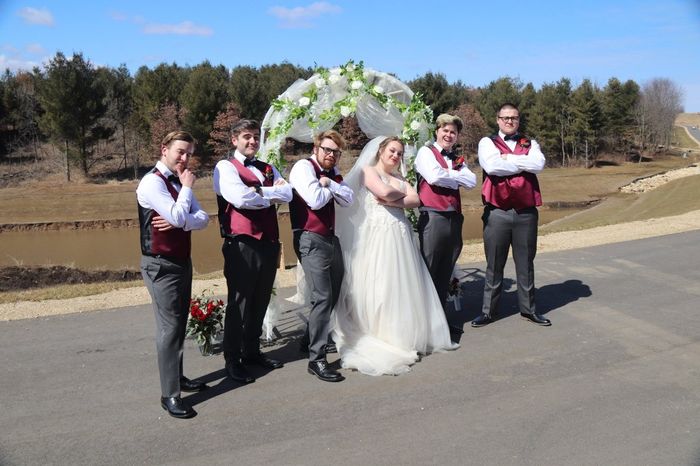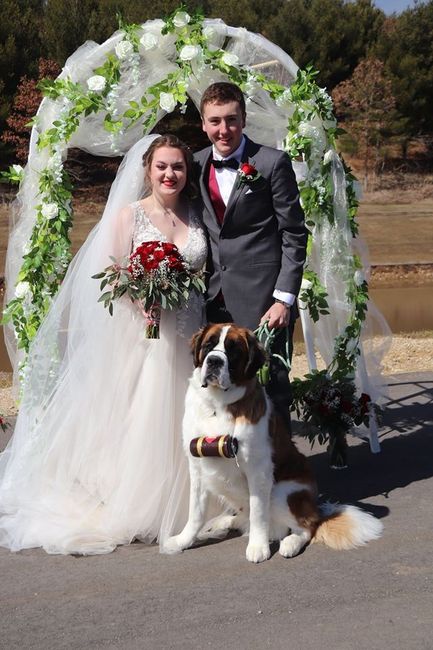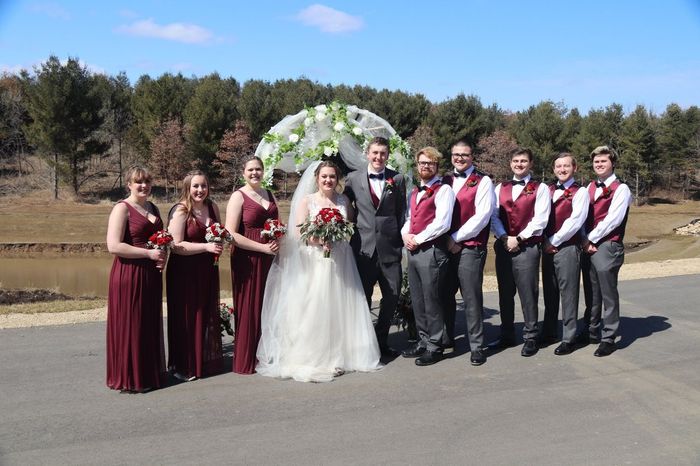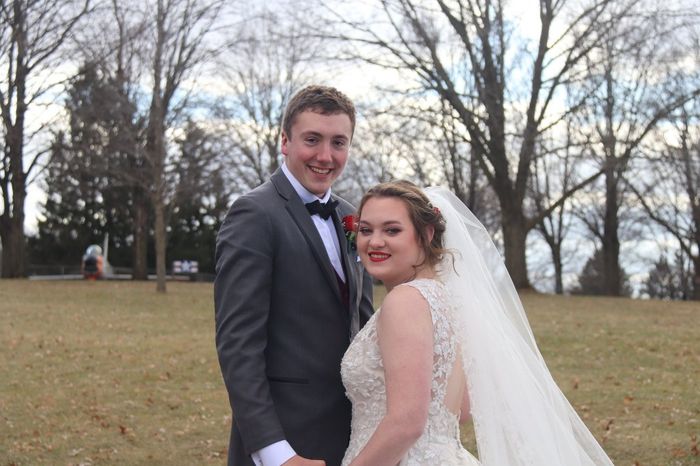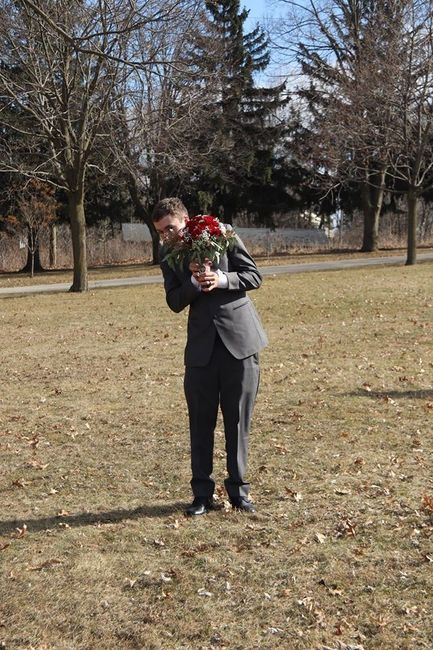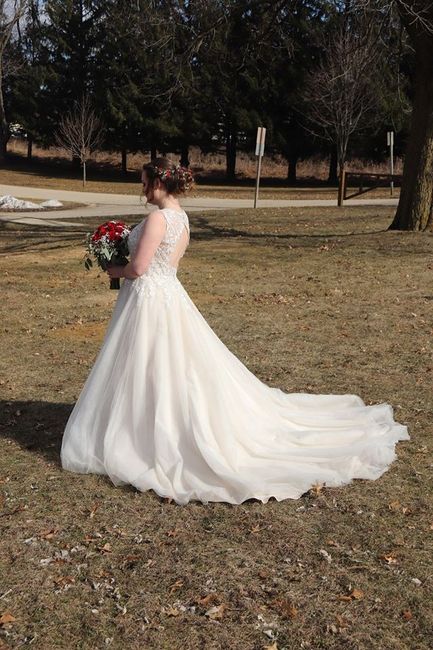 And of course we had to have some fun with all of this...these masks were too old to use effectively anymore so someone gifted them to us for photos!