Post content has been hidden
To unblock this content, please click here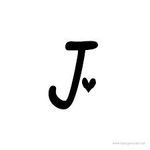 Bachelor Party and Strippers
My FH has has two "best men" and they are "party boys," even though my FH totally isn't. They are planning his bachelor party and I just can't help but feel a little worried. They are going to travel to Texas to watch part of the NCAA Tournament, so that will be the main event. But FH seems pretty sure that the guys are going to try to drag him to a strip club during the trip, although he told them he doesn't want to go to one. Knowing these guys I am even a little worried that they could even go as far as hiring a stripper to come to the hotel room so my FH can't get out of it. When my fiancé brought it up I just kind of made a joke about it, but the more I think about it, the more sad it makes me. I just really don't like the idea of it. I am going to talk to him about it, but don't know what to say because he doesn't even want strippers and he has already told them, which I guess is all he can really do. The guys are being really awesome and paying for the whole entire trip and FH is very appreciative of that, so I kind of doubt he's going to really press the issue but I think I want him to, or at least try a little harder to convince them since it sounds like they brushed him off when they talked about it before. I totally trust my fiancé and I know things won't get too out of hand, so maybe I should just let it go? Do you ladies have any concerns about your FH's bachelor party and, if so how, how have you dealt with it? Thanks!!
So if they get a stripper, what's the big problem? Your fiance isnt' into it and he has no plans of cheating on you. Believe me, the stripper is just a regular person trying to make some money- she isn't just going to jump into his pants or anything.

It'll be a few embarrassing and awkward moments for him while she dances around, and that'll be that. It's really nothing to worry about.

I think he's done all he can by telling them that he doesn't want strippers. Either his friends will listen or they won't. It may only make it worse if you say anything to them or try and control the situation in any way, and they will probably resent you for it.

We had the same talk, but in the opposite way. I'm the party girl (or at least I was in college, I'm a lightweight now!) and some of my friends have been looking forward to my bachelorette since forever. Thunder Down Under was discussed, and when I asked FH if he would be ok with it he said "yeah fine, tell Channing Tatum I say hi". He's been to strip clubs since we started dating, and as long as he doesn't try to hide things from me I'm ok with whatever they decide to do for his bachelor party. I may not be happy if they go crazy and do dumb things, but that's what the bachelor/ette party is for, to get all the crazy out of your system. Or at least give your friends an excuse to go crazy.

If it makes you uncomfortable, then he needs to stand up for you and say no. I'll reserve my opinion on misogyny and objectification, and leave it at that. Separating the two; he should make a stronger case to his friends and show you the respect your feelings about this deserve.

You can voice your opinions but it isnt going to stop these guys and will probably fuel them actually.

If a strip club is "misogyny and objectification," so is almost any show on cable or any R-rated movie--or hell, even the ballet. Does it really matter whether what is showing is legs, boobs, or the full Monty, if the idea is to show off a woman's anatomy for male pleasure? A decent man can distinguish a fiction that allows him to fantasize anything he wants (by a woman who gets paid for performing it) from a woman who is just going about her business (whether that's a wife, girlfriend, coworker, friend, or stranger).




That being said, your FI isn't into strippers. So if his buddies bring one, it will just be an annoyance or embarrassment for him. I wouldn't worry about it.

So I'm going to comment my opinion first before I read everyone else's comment becaue I feel strongly about this and I know some people might not agree with me.

I told FH he can't go to one. It doesn't make me comfortable, and I can't condone it. I'd be very upset if he went to one. I asked him if I was the one dancing, naked or partially nude how would he feel. He said this isn't really comparable which I agree, it's a stretch. But if he's uncomfortable with me doing something like that, why would he allow a random stranger to go ahead and give him a lap dance. Men are singled out on their bachelor parties so it makes me feel uncomfortable. His dad was upset i wouldn't let him go and his mom was upset to. But this is my husband and I am the one marrying him. I wouldn't NOT marry him if he went to one, but I wouldn't be very happy for a while. I told him if he wanted to go he could, IF our bachelor and bachelorette parties were the same weekend so that I wouldn't even think about it, and have such an amazing weekend I might not care that much. He keeps asking about it, maybe I'll come around but it's not something that makes me comfortable.

people say they don't care if their FH of FW goes and that is great for them, I honestly wish I could be like that, but in MY opinion I consider it cheating. Once again, MY opinion, other people may not feel this way but this is how I feel. The person is right there, in the flesh. If he went to a club and got a lap dance from a random girl, it's cheating. So why is it different if he's paying for it?

I am not personally bothered by this but if it were something that was extremely important to me I would ask him to take a stronger stand with his friends. Your feelings about the matter should NOT be discounted here!

Unfortunately, you've probably done all you can do. As long as FH firmly knows your position, unless you plan on spying on him all night (highly advise AGAINST lol), there's really nothing else to do. More likely than not, it'll be awkward and brief.

View Quoted Comment

I totally respect your feeling on this and am glad to see that couples do actually have these uncomfortable discussions and disagree, but are still respectful. I think that's an important distinction here though: OP's FH and his friends don't agree, and I don't think it's OP's place to try and convince them not to go to a strip club on behalf of FH. If anything, they might be the kind of guys that double down on it just to piss OP off, or complain that FH is whipped and that's why they can't have fun.

I would have a huge problem with this, and I've made my opinion very clear to FH and his friends. I can't condone strip clubs (or porn for that matter) when they are connected to human trafficking and that is not something I can support in good conscience.

View Quoted Comment

That's true, It's hard when people are planning and may not know how the bachelor or bachelorette's S/O feels.

FH and his best man are planning his (which i know you're not supposed to plan your own, i told FH this, but the best man is insisting and asking for FH's help). Even if FH wasn't helping with the plans for his, I would still expect his friends and best man (who are all my really close friends too) would respect my feelings when it comes to the bachelor party. Which thankfully, they do and none of them really care if they do or don't go. Plus a lot of them don't want to spend a crazy bunch of money lol

Hello! If you're FH isn't comfortable with it, he could always leave? I heard of this happening to a friend where he said no strippers, they took him anyway and he just got a cab and left to go back to the hotel. That being said, I think it sucks that the friends would really push him to go if he didn't want to go, doesn't sound like much of a friend to me. On the other hand, are you sure your FH really doesn't want it? Or does he just not want it because you don't, if that makes sense?

My FH absolutely does not like strippers and he's made that clear as day to his best friend. I feel confident that they won't get a stripper. But with the way his friends are (bunch of players lol) who knows. Put your trust into him and believe that nothing would go left if it did come down to having one. Don't stress too much, you're going to be his wife!

I think if this is really important to you, express your feelings and concerns. That's the best you can do

Thanks to everyone for your replies (interesting mix of opinions, lol)! I talked to him more and am feeling much better about it.

View Quoted Comment

He really doesn't like strip clubs! He had actually already told me his feelings about strip clubs a long time ago in a different context, I didn't even bring it up. He told me that he had only been a few times (when he first turned 18 to see what it was like and a couple other times when he was dragged by his friends) and hadn't been to one for several years before he met me (we met over two and a half years ago, so it's been like over five years by now). When we talked about it again today he told more about what they are like and why he didn't enjoy it (basically he thinks it's all just a pointless tease, lol), so I feel a lot better. He is really going to try to convince the guys not to take him, but even if they do end up dragging him to one, it doesn't sound as bad as I thought it might be.

View Quoted Comment

Thanks Orchids, I really appreciated this post because you are right that my feelings should not be discounted. My FH took my feelings very seriously when we talked about it again today and that helped me feel a lot better. He's the sweetest guy and I'm very lucky!

Just a heads up, my SO used to drive/security for "strippers" in hotel rooms. They're actually a lot more than strippers. A lot are basically escorts, and if not that, they will put on a sex show for your FH, including penetration and invited licking of everywhere. If you're cool with that, awesome. If you're not, let him know. I've seen this split couples up so many times over this IRL.

The only concern i have is that his stripper is going to be better than mine lol. Im sure he will be fine he shows no interest in strippers so you have nothing to worry about.
WeddingWire celebrates love
...and so does everyone on our site!
Learn more
Groups
WeddingWire article topics