My photographer is super fast, he's amazing. We don't have everything, yet, but I'm already in love with what we've got.
My dad picked me up when we got to the "altar".
Back of my dress. I did it in red lacing so it would look like baseball seams!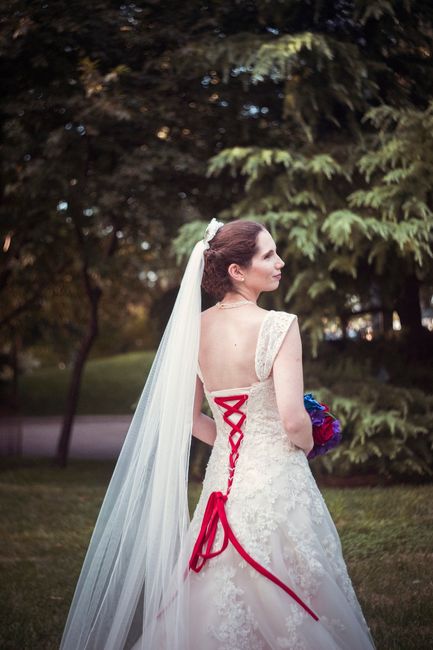 Cliche? Yes. Beautiful? Also yes.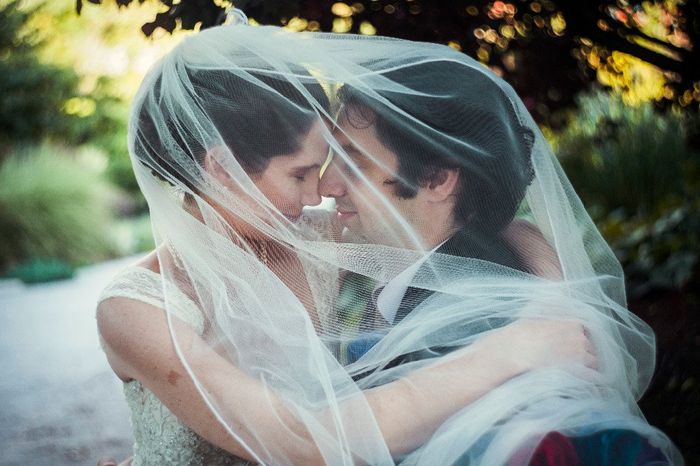 CAKE! Baseball and theatre, our two shared passions.
Centerpiece shot, and you can see how I clung to DH as we listened to our readers.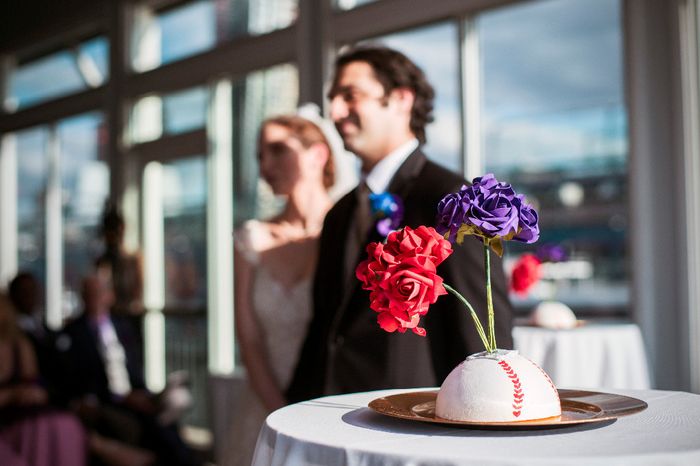 Kiss!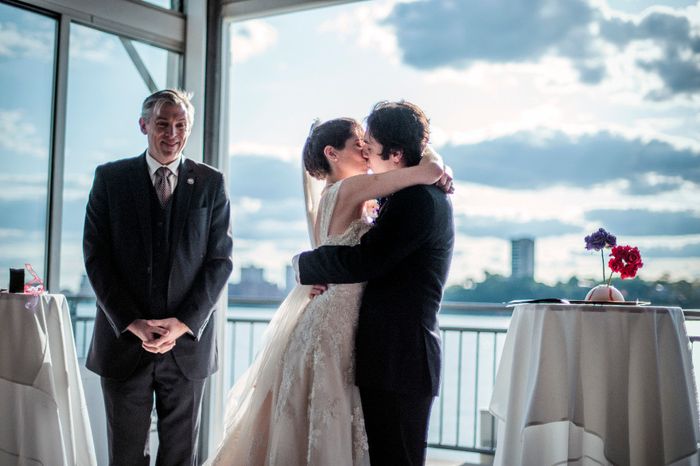 DH's cool action shot from the swordfight skit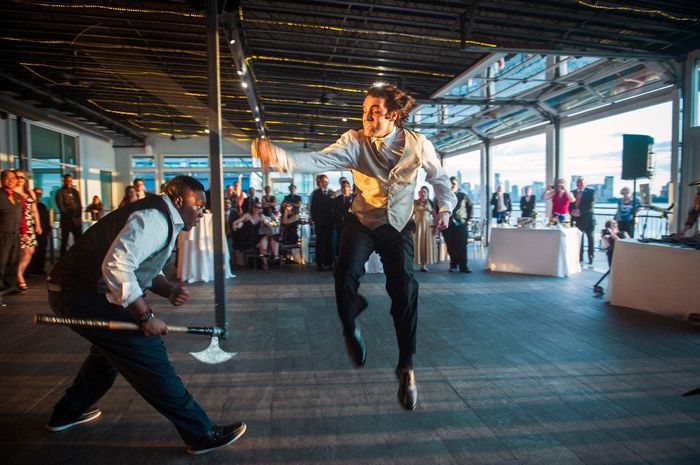 The full party. (Yes, the bridespeople have wands!)
Shoes! Shoes! Shoes! (I only wore these for the ceremony and pictures. My feet hated them.)
I made this my FB profile pic.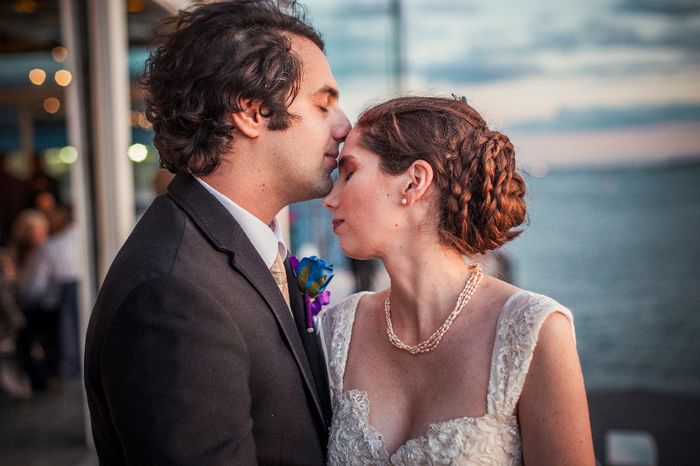 Also posted a video, but I don't think it worked. I uploaded it to FB, and that works, but all the hosting sites get cranky because my videographer used Beatles songs for it. :/

I'm just so happy with all these photos. They caught beautiful pictures of our friends and family, we have great shots of us... and there's more to come, as they are processed. I've been married less than a week and I feel so lucky!!!