Hey everyone!
As your wedding day quickly approaches what are your biggest fears or worry about your day? I remember the last two weeks are when my stress kicked into high gear.
Married ladies, what word of advice can you offer to the newly engaged, or brides on the homestretch?
I would say, enjoy the small things all along the way. It will never be perfect, but the day will be perfect for you. So, breathe, focus on one task at a time, and remember it will all work out fine.
As a DIY bride, I learned that after a point, I'd done all I could do, so I had to delegate some tasks and just let go of the idea of smooth sailing, and just go with the flow.
Due to some last minute changes on the venues part, I did not have the time for set up, that I was promised. So, I had to go on to plan B. I had spent 16 months planning and making my vision come true.
The last few days before the wedding, were like a rollercoaster of mishaps.On my wedding day, I was so happy to come down the stairs and touch my grooms hand, even though I couldn't see him yet. He grounded me and my stress disappeared.
I can remember after our first touch photos, standing in the foyer waiting to go out. That's when I realized that I could hear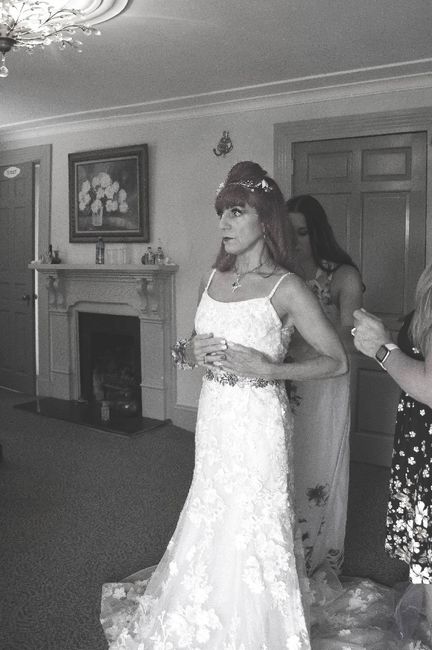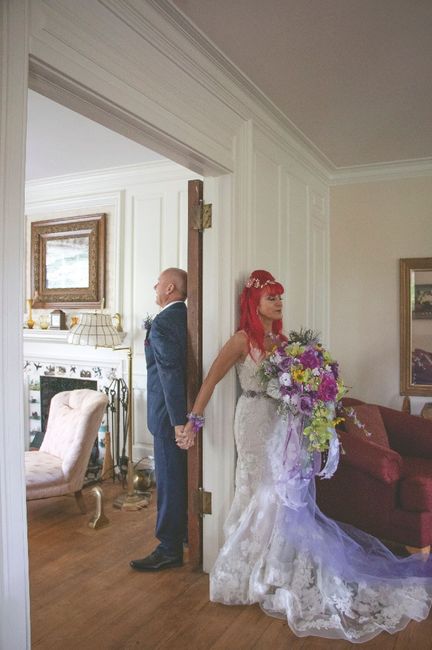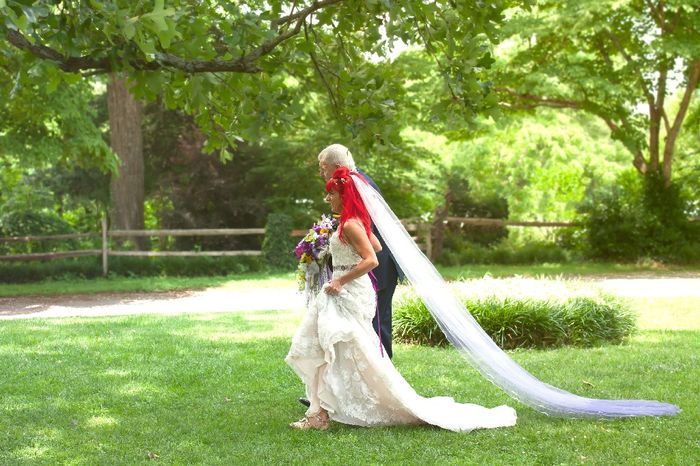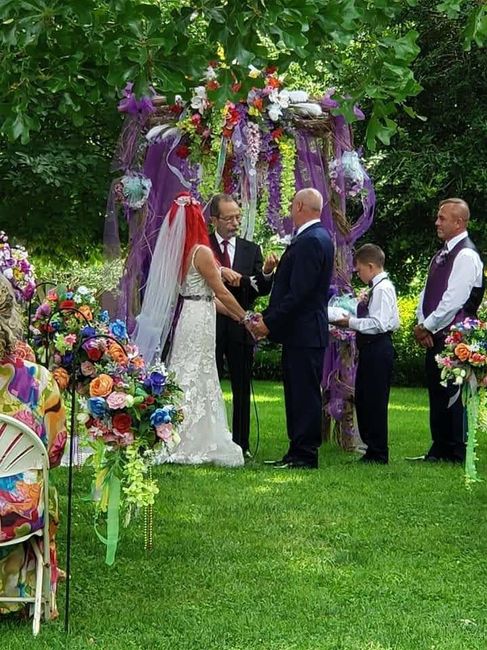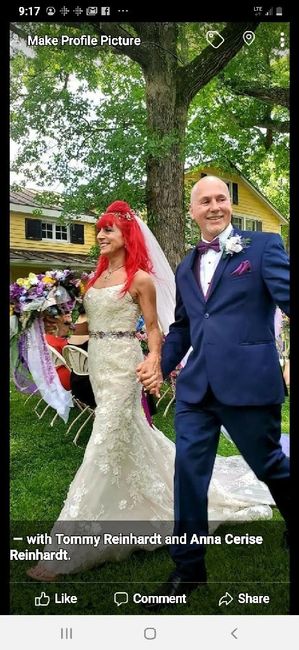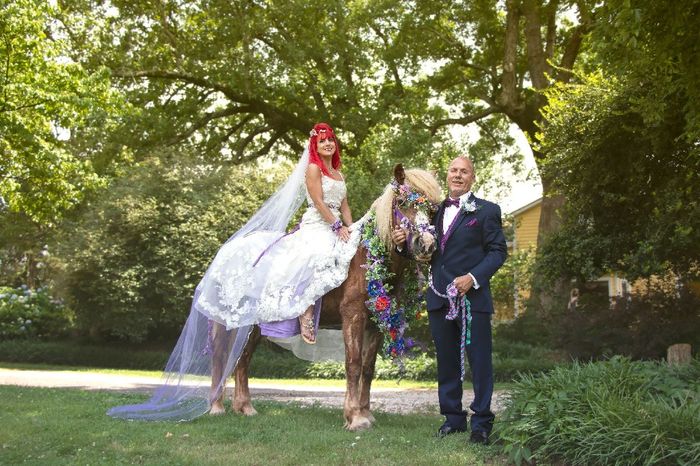 our prelude.
It was a magical moment as I stood there and listened to the words and reflected on why I chose each song. It set the mood and the tone and I went on to have a most amazing day!
In the end, you won't remember that each detail wasn't perfect. You will remember the feeling you had that day as you waited with anticipation to look into the eyes of your forever love.
You will remember the smiles and tears of your closest friends and family and how this wonderful day, was made possible because two people fell in love.
So, embrace the imperfections and speed bumps that may appear. It will all be worth it in the end. Some day you will look back and laugh at the bride to be you, that was so worried about everything. As a wife, you will realize that it happened just the way it was meant to.
Congratulations to all, happy planning !