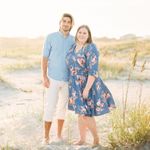 5pm Ceremony Start time- timeline help
Is anyone else having a 5pm ceremony? I need timeline help!


Your vendors will help you put together a timeline. You'll need to talk to your photographer to determine when you're taking pictures. Talk to your HMU artist(s) to determine when you need to start getting ready, including any others using their services. Your DOC or venue coordinator will help you figure out the ceremony and reception along with your officiant and DJ.

View Quoted Comment

Exactly this. Ask your photographer and other vendors for specific times they need/expect.

Our photographer was key to setting our timeline. We planned it out at our last meeting about a week or so before the wedding.

I'm planning a 5pm ceremony in October. Time of year will make a difference too due to lighting. When is your wedding? I'm totally going to lean on my vendors (DOC and photographer) for help with my timeline.

View Quoted Comment

Ours is October 13.
Our Photographer is doing our pics around sunset, that's why we chose the 5pm Ceremony.
I'm not having a coordinator so all of this has to be planned by me haha.
I will talk to my other vendors.

I am doing a 5pm wedding in May. Our venue is helping us set up the time line for things

Commenting to follow - I am deciding between a 4pm and a 5pm ceremony

I'm creating my in timeline. I used something similar to this as a guide to create my own.

What specifically do you need help with? There are so many factors to this. Ours is at 5 pm but we are also having the reception at a different venue, and photos before at home.

Photographer and dj are both really helpful with this!

Thank you for posting this, OP! This reminded me I need to email my own photographer about this.

View Quoted Comment

I really just need help with the timeline of the reception.
I guess I can get the DJ to help me with that.
Wasn't sure how long between songs, cake cutting, bouquet toss and whatnot.

View Quoted Comment

Thank you for sharing this! It helps a lot!!!

View Quoted Comment

DJ handled that part for me completely. Anything that is up to us, he is going to discuss with us closer to the wedding.

just for reference though, ours is something like this...

introductions

toasts

dinner

first dance

Father daughter dance

mother son Dance

bouquet toss

(with dancing and food in between of course!)

April 2018

We planned the timeline for my daughter's wedding ourselves: the bride, the groom, and me. We started with the ending time (time we need to be out of the venue), and worked backwards. That planning seemed to go smoothly.




Definitely talk to your photographer and your venue and DOC if you have one. i didn't have a coordinator but basically we developed our timeline based on when our HMUA needed to get started and how much time our photog needed for the pics we wanted done pre-ceremony. there are lots of great templates online! we had a 5:30 ceremony. our event timeline (after hair and makeup and arriving at the venue) was basically...

3:30-5 photos

5:00 guests start arriving (they actually started earlier )

5:30 ceremony

6:00 cocktails (including welcome from MC, some toasts)


7:15 dinner (including some toasts)

8:30 cake

8:30-on dancing

we didn't do spotlight dances or an entrance, but you could factor those in.


Timeline is largely affected by sunset time and when your reception ends. Here's our tentative timeline for my March 2018 wedding, with sunset around 7pm and a 10:30pm end time:

5-5:30 ceremony

5:30 cocktail hour start, bridal party pics/family pics/couple pics

6:30 dinner (couple sneaks off for sunset pics around 6:50 until 7:15)

7:15/7:30 guests released to reception

7:30 first dances

9:00 cake cutting (wedding coordinator said guests sometimes leave after cake, so pushing it back encourages people to stay longer)

10:30 end




Good Luck!

Just Said Yes

October 2018

View Quoted Comment

Same here. It is so stressful trying to plan and make sure it's all pulled of as if a professional planned the wedding lol. How is it all going for you so far?

View Quoted Comment

Well funny story... We aren't having a "wedding" right now. My husband just got accepted into the Navy so all wedding plans are put to a stop at the moment. We did have a quick courthouse ceremony so I can move with him when he gets stationed somewhere.
I wish you the best of luck in planning!!!

Just Said Yes

September 2019

Wedding Day Timeline and Wedding Reception Timeline

10 a.m. Hair Stylist Arrives to Bridal Suite

12 p.m. Photographer Arrives

The photographer can get detail shots of the dress, rings, invitation, etc.

12:15 p.m. MUA arrives

5 bridesmaids, MOTG, GMama & Bride

2:00 p.m. Groom and groomsmen arrive

2:15 p.m. Bridesmaids are dressed and ready, the bride's hair and makeup is complete

Unless you want girls photos all in matching robes, the bridesmaids, as well as the Godmother-of-the-bride, should be dressed and ready by the time the bride's hair and makeup are complete. This way, everyone can be in the background of the photos featuring the bride getting dressed.

2:30 p.m. Bride Gets Dressed

Once the bride is mostly dressed, the photographer will capture GMama, Aunt Mary & maid-of-honor helping the bride zip up her dress and put your earrings and jewelry on.

2:45 p.m. Bridal Portraits

3:10 - 3:30 p.m. Bridesmaids Photos

These photos are meant to be casual and fun, capturing the moments of celebration between the bride and her friends. Special shots, such as toasting with champagne, robs, socks/slippers.

3:30 p.m. Hold My Hand But Don't Look

The is a special moment where the groom gets his last hand holding by the bride because she takes his last name.

3:30 - 4:10 p.m. Groom & Groomsmen Photos

4:10 - 4:30 p.m. Groom Pics with Family

5:00 p.m. RELAX & GET READY!!!

5:30 p.m. Start Time Listed on Wedding Invitation

Seating of the Parents, Village & Tribe

5:50 p.m. Bridal Party Entrance

6:00 p.m. Entrance of the Bride

Ceremony – Vows – Unity Water - KISS

6:45 p.m. Introduction of Mr. & Mrs. Walker

Blow Bubbles

7 p.m.-ish Sunset Photos

Sunset photos are an opportunity you don't want to miss out on. Set aside time in your wedding itinerary to take more bride and groom portraits during the sunset.

7:15 p.m. Wedding Party Photos

7:45 p.m. Grand Entrance

The wedding party walks in & The Walkers walk to their SONG

8 p.m. Welcome & Prayer

8:15 p.m. Dinner

8:35 p.m. Bridal Party Toasts

As dinner is wrapping up, the groomsman and maid-of-honor can offer their toasts during this slot of the wedding schedule.

8:50 p.m. Parent Dances

Mother/Son Dance
GMama/Bride Dance
Trell/Bride Dance
Sister/Sister Dance

9:15 p.m. Cake Cutting, Bouquet Toss and Garter Toss

First up is the cake cutting, followed by bouquet toss and garter toss. This is also a good time for the bride and groom to say a few words and thank their guests for coming.

9:35 p.m. Open Dance Floor

Dance until the night ends!

11:30 p.m. Grand Exit

Arrange for a final song with your DJ or band ahead of time, and also arranged to be cued that the song is coming up. Say your final goodbyes and hug your final hugs.

Just Said Yes

January 2022

I need timeline help also.
Related articles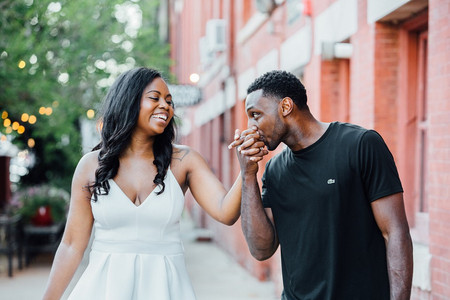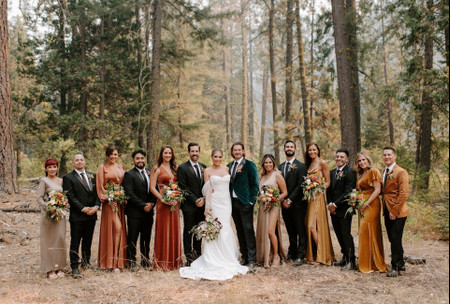 WeddingWire celebrates love
...and so does everyone on our site!
Learn more
Groups
WeddingWire article topics