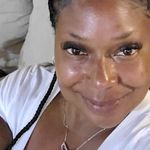 Latest activity by Traci, on July 22, 2022 at 5:29 PM
I thankfully did not have to pick up a second job. However, I do know of a few brides who had size hustles. I am grateful that our venue was less 10k. Is your fiancé also picking up a second job?

View Quoted Comment

No he likes his sanity. It will be just for the summer.

FH is responsible job over 23 yrs 1 million hrs vacation time. Etc. He tells me imma wear myself out but it's only for the summer.

View Quoted Comment

Oh nice! For the summer is perfectly fine. Hopefully it doesn't get too overwhelming for you.

We didn't do this, however we planned our wedding for over two years to make it more affordable.

View Quoted Comment

Yeah it's a good thing we are getting married in 2025. I'm just nervous, worried. Head count is pretty big.

View Quoted Comment

It's totally doable. Take your time and make affordable payments. Much less stress on you both.

I didn't take a second job, but I probably should have! 😆 We just keep adding and upgrading things, and it's really added up!

View Quoted Comment

And I know that's what will happen in my case. 😆 we got this. Good luck

I have a second job. It can be a lot, but I'm actually less stressed now despite more hours.

Just Said Yes

November 2022

😩😫😩 I'm getting a second job also. Lordy

View Quoted Comment

Well outright. I'm NOT the only future bride that's gonna be working 2 jobs. Good luck I hope u get the wedding of your dreams.

View Quoted Comment

That's awesome less stressed cause you got more money. Thanks for sharing.

Hi!


I actually worked a second job for about 3 months it was a temp job. It was stressful but worth it as the entire salary went into a an account for the wedding and will pay for our venue. I'm happy we don't have to stress about paying for the venue since that is mostly us footing the bill.

View Quoted Comment

That's exactly why I'm doing it.

for the venue. And all of that money will be put into the wedding account.

I did! I bartended about 5 shifts a month. Not too stressful of a schedule but it really helped out!

View Quoted Comment

I'm sure it did. I'll do anything to make my day special. Thanks for sharing.
Related articles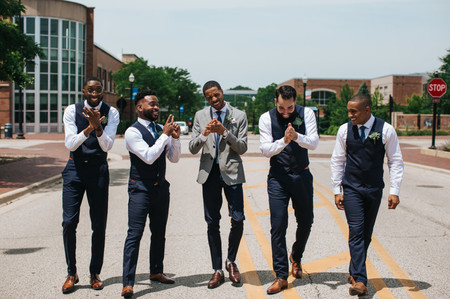 WeddingWire celebrates love
...and so does everyone on our site!
Learn more
Groups
WeddingWire article topics