Engagement rings!
Nini
, on August 26, 2016 at 1:49 AM
I would love to see all you of your engagement rings... Ready set go!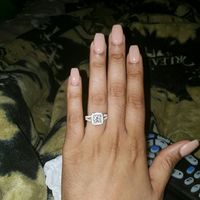 Goodwill Dress
Amee
, on August 7, 2016 at 2:41 AM
So I found this beautiful dress at goodwill for $30! I went to meet with an alterations lady this morning and asked about possibly adding a sweetheart neckline. She would also fix all the...