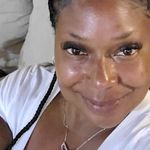 Traci
I'm fun, responsible, loud, and caring 😆. I'm so excited I'm getting married to the best man in the 🌎.
🕐 WEDDING COUNTDOWN...
May 25, 2025

Bridesmaids gift
Traci
, on August 23, 2022 at 6:17 PM
This is an item that will be in the bridesmaids and Jr bridesmaids tote bags. I decided not to go with my wedding colors and just personalize with their names I absolutely love the way they turned...