I started a discussion
2016 days ago
1 pt
LGBTQ brides and grooms...how are you dealing with today?
Firstly, I sincerely hope I am not violating any community guidelines and this is NOT the place for any kind of political debate. My FW and I are heartbroken this morning and trying to figure out where to go from here. Do we elope? Should we fear for...

I started a discussion
2028 days ago
1 pt
Two brides - dress colors!
Hello ladies, this is my first post on this site but I have been lurking for a few weeks now. My future wife and I are just beginning planning our wedding and the more research I do the more I realized how complicated this process is...especially...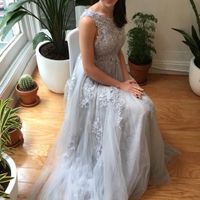 2