I uploaded a photo in Annixandra's discussion
1775 days ago
3 pt
Dress is in
My dress is finally in I haven't had a chance to try it on yet ( purchased online they asked for measurements so fingers crossed) I'm going to try it on later tonight I'll post pics then. I'm so excited but I gotta wait till later.
I uploaded a photo in Brittney's discussion
1775 days ago
3 pt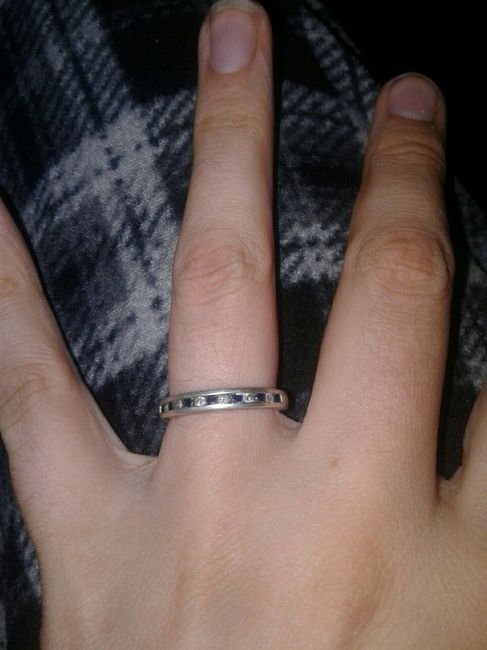 New Here...Ice breakers.... SHOW ME YOUR ICE!
Let's see those beautiful rings that are the beginning of something amazing.
I uploaded a photo in Annixandra's discussion
1794 days ago
3 pt
I picked
I picked out my dress. This company only has online sales but the reviews are all good. I haven't played for it yet but this is the one I want. The pic is their model but we have the same hair color and skin tone so I think it will look good on me ...