I started a discussion
2087 days ago
1 pt
Advice please
My cousin has finally picked her wedding date (New Years eve) and has kinda chosen her dresses. It's all sequins short sleeves floor length with a cowl back, I'm petite, busty, and curvy. There is no store that sales the dress so I can't try it on....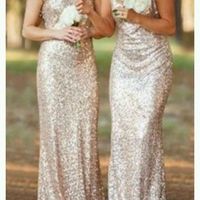 1

I started a discussion
2125 days ago
1 pt
Rent the runway
Has anyone ever used Rent the runway for bridesmaids dresses? If so what was your experience. I was thinking of showing it to my cousin for her wedding that I'm in next April ( she has 4 sisters who will be in the wedding as well and I know her mom...