I participated in Essence's discussion
121 days ago
3 pt
Ideas
Thanks you so much you are absolutely right ! I appreciate this more
...
View full discussion

I earned a badge!
121 days ago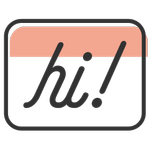 Break the Ice
We were hoping to hear what you had to say! You've broken the ice by sharing your thoughts in your very first discussion. We can't wait to see where the conversation goes.

I started a discussion
121 days ago
1 pt
Ideas
My fiancé and I are excited to Wed. We want to have our ceremony in October. We both want a very non traditional wedding. I am a traditional person so I have to come out of my comfort zone. We are getting married in the Dc area and then again on our...