I participated in Russell's discussion
232 days ago
3 pt
I earned a badge!
232 days ago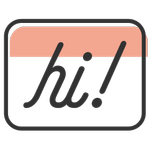 Break the Ice
We were hoping to hear what you had to say! You've broken the ice by sharing your thoughts in your very first discussion. We can't wait to see where the conversation goes.
I started a discussion
232 days ago
1 pt
Advice on musical entertainment
Hi all, I'm looking for something a bit out-of-the-ordinary musically for our wedding, as my fiance and I are both music-lovers. We found a musical entertainer locally, early 30s, who apparently has a set of original songs he's written especially for...