I earned a badge!
164 days ago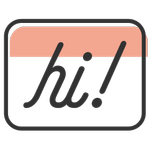 Break the Ice
We were hoping to hear what you had to say! You've broken the ice by sharing your thoughts in your very first discussion. We can't wait to see where the conversation goes.
I started a discussion
164 days ago
1 pt
Hashtag help!
I'm trying to come up with a hashtag for my wedding. 🙂 My fiancé's name is Mike Van Kleeck. My name is Staci Myers. I am taking his last name.