I participated in Alyssa's discussion
207 days ago
3 pt
Ceremony sound system
Unfortunately, we had to go with this DJ as part of the deal with the
...
View full discussion
I earned a badge!
207 days ago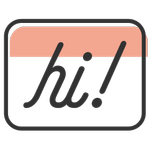 Break the Ice
We were hoping to hear what you had to say! You've broken the ice by sharing your thoughts in your very first discussion. We can't wait to see where the conversation goes.
I started a discussion
207 days ago
1 pt
Ceremony sound system
We are having an outdoor ceremony in June with about 140 people. Our DJ recently contacted us asking if we wanted to add a ceremony sound system (3 mics & speakers) for $500. After researching a bit, it looks like we're going to have to...