I participated in Eliz's discussion
199 days ago
3 pt

I earned a badge!
203 days ago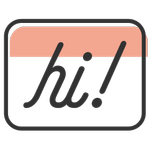 Break the Ice
We were hoping to hear what you had to say! You've broken the ice by sharing your thoughts in your very first discussion. We can't wait to see where the conversation goes.

I started a discussion
203 days ago
1 pt
diy Guest Signature Plate?
Hi, I am not crafty, but really love this idea. Has anyone made this? and do you have any tips? I think I should do a trial run. https://newlywoodwards.com/think-beyond-guest-book-diy-signature-platter-recipe-box/