I participated in Candice's discussion
538 days ago
3 pt

I earned a badge!
539 days ago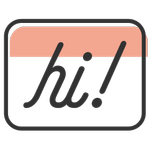 Break the Ice
We were hoping to hear what you had to say! You've broken the ice by sharing your thoughts in your very first discussion. We can't wait to see where the conversation goes.

I started a discussion
539 days ago
1 pt
Airbnb weddings 😃
Hey y'all Can anyone share experiences doing Airbnb wedding ? We are trying to come in low budget but great experience. I am thinking of going the route of a wedding planner to assist. Any gems of wisdom that anyone can share going down this...