I earned a badge!
588 days ago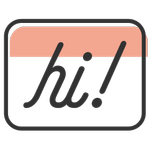 Break the Ice
We were hoping to hear what you had to say! You've broken the ice by sharing your thoughts in your very first discussion. We can't wait to see where the conversation goes.

I started a discussion
588 days ago
1 pt
Backyard Wedding North Carolina
Has anyone had their wedding ceremony in the backyard of someone's house or Airbnb? Could you please help us with your input if you have? We are deciding to see where we can have our ceremony (Our ceremony is just going to be 10 people in total for a...