I started a discussion
621 days ago
1 pt
Honeymoon
FH and I will be spending 5 nights in St. John, USVI and 5 nights in St. Thomas, USVI. looking for recommendations on things to do, places to eat, things to see! (I did google this. Just looking for personal insight), Thanks!
I earned a badge!
626 days ago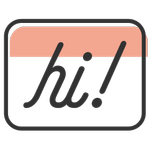 Break the Ice
We were hoping to hear what you had to say! You've broken the ice by sharing your thoughts in your very first discussion. We can't wait to see where the conversation goes.
I started a discussion
626 days ago
1 pt
Per head cost or Consumption bar??
My FH and I are having a reception in downtown Milwaukee, Wi. We have 100 guests invited (87 adults, 13 children). About 50 adults are moderate-heavy drinkers. We are wondering what would be most cost effective...per head cost or consumption bar? Per...