I earned a badge!
569 days ago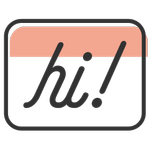 Break the Ice
We were hoping to hear what you had to say! You've broken the ice by sharing your thoughts in your very first discussion. We can't wait to see where the conversation goes.

I started a discussion
569 days ago
1 pt
nc Mass Gathering- 1st Amendment?
Hi Ladies! So our wedding is March 27th, 2021. As of now, NC is moving at a snail's pace in terms of reopening, with a 25 guest limit for mass gatherings. HOWEVER, per the order, it states: "Section 4: Exemptions from This Executive Order. Worship,...