131 Reviews
Recommended by 100% of couples
Quality of service

5 out of 5 rating

Average response time

5 out of 5 rating

Professionalism

5 out of 5 rating

Value

5 out of 5 rating

Flexibility

5 out of 5 rating
34 User photos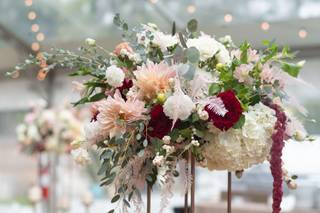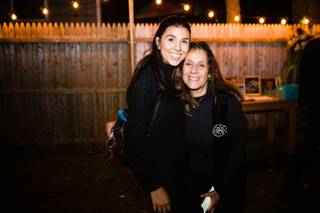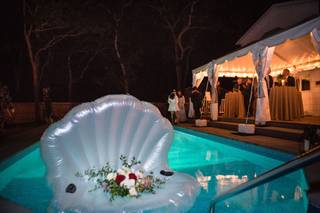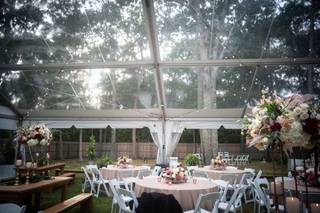 + 30

photos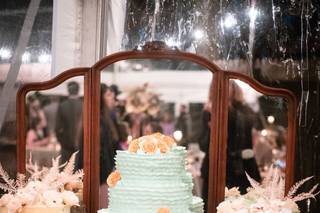 Emily A.

Married on 07/03/2022

Debra Provided Much-Needed Organization and Help!

By the time the wedding day arrived, Debra felt more like family--and even some of her staff who I only met on my wedding day felt that way (shout-out to Lorraine, who is also amazing and complete doll). Debra shows genuine care for her clients and helps work through any manner of decisions. She is kind and kept us laughing (and calm)! We hired her as a day-of-coordinator, and this was very much money well-spent. I know the price tag is not small, but the bang for your buck is there--her day-of-work felt like partial planning because she does so, so much to help you.

Catherine R.

Married on 06/25/2022

Debra is the best in the business!

Debra and her team are amazing! She is truly a godsend. She is so knowledgable about the wedding industry. She helped us to a find a new officiant when ours cancelled on us a few months before the wedding. She also helped us when we were having some issues with the band's manager. She truly knows what she is doing. She kept me so organized and helped me stay on task throughout various stages of wedding planning. Because of Debra and her team of skilled coordinators we were able to actually enjoy our wedding and did not have to worry or stress about anything- as they took care of EVERYTHING IMAGINABLE. If you are even on the fence about booking a wedding planner or coordinator, do yourself a favor and book Debra.

Devon B.

Married on 05/21/2022

For a great wedding weekend, hire Debra!

Just a wonderful planner with a great team. Debra and her team helped us navigate a chaotic weekend and made it all seem effortless. We were able to enjoy our event without any added stress pretty largely in part to Debra and her team helping ensure everything was as it should be. If I had to do it all over again, I'd happily hire her team without pause.

Are you interested?

Send a message

Susan A.

Married on 05/14/2022

Great experience with Debra

Working with Debra was a wonderful experience & I'm so happy we hired her when planning our May 2022 wedding! From our very first phone call I felt like she was an old friend. Debra is so genuine & really cares about her clients. I was feeling completely overwhelmed with planning and Debra's vendor recommendations made it so much easier than expected. Her suggestions and ideas helped to make our wedding a success - I don't think I could have done it without her. Debra was quick to respond to emails and phone calls. She was always there to motivate me & keep me on track with getting things done. Debra is such a doll and I always looked forward to our calls because I knew something else would get checked off the endless to-do list that comes with planning a wedding. If you're considering hiring a wedding coordinator, I would highly recommend Debra Thompson. She is a dream to work with and worth every penny! Thank you Debra for your guidance, friendship, and all of your hard work to make our wedding everything we hoped it would be. You are an amazing woman!!

Tamara R.

Married on 01/11/2022

Can't Recommend Debra Enough!

I completely recommend Debra Thompson as a wedding planner/coordinator. When COVID upended our wedding plans this year, she helped us put together a wonderful alternative that made everyone happy -- including me, who used to think I didn't need a wedding planner!

I initially didn't think I needed a wedding planner, rather someone to help guide me in finding a venue and vendors for our Micro Wedding. I am organized and felt I could manage the wedding once I had the venue and vendors secured. However, I had recently moved to the East Coast and had no idea where to start. Finding an elegant wedding venue for a 20-person event is much harder than one would think. I reached out to Debra to help, as I was quickly becoming disappointed and frustrated. When I first connected with Debra, I found her to be warm and welcoming, very knowledgeable about venues to accommodate our size and budget.

2020's Pandemic turned our micro wedding into an 100% virtual elopement for our family and friends. Debra researched with me how to have a Live Stream Wedding – to make it as intimate as possible given the virtual family attendees. But most importantly she helped me to find the video vendor with the knowledge, experience, and capability to make this a professional event, not just an amateur iPhone or laptop virtual event. Debra partnered closely with our venue and our vendor to create the virtual event we imagined.

We planned our wedding from A-Z in 7 short weeks. She helped with all our planning, coordinated with all of our vendors the week of our wedding, developing a timeline for the day and made sure we did not worry about a THING. On the day of the wedding, Debra and her assistant helped in more ways than we anticipated, we did not need to think or worry about the small details of the day. My fiancé and I were excited, thrilled, and dazed by the day's momentous events, and not in the best frame of mind to attend to details, but Debra was there for us. For example, I had forgotten I needed someone to zip me in my dress – but she did not and buttoned up each of those buttons by hand! Debra stayed well past the end of the wedding to make sure everything was cleaned up, vendors left safely, and everyone involved was good to go. Our wedding was perfect.

Debra felt like an extension of me or a family friend, who organized and made sure everything was how I would like it and being in places that I couldn't be. Debra quickly became a close friend and a valuable confidant in the process.

We needed help to plan for a Covid-time wedding, but after watching Debra in action, I am now a FIRM believer in a wedding planner for any type of wedding, at any venue, in any year. I cannot recommend Debra enough!

Essie C.

Married on 10/10/2021

Can't live without her! She's the best thing we did!

Hire hire hire now. If you're even on the fence about a planner you don't even understand all the details and things that go into a wedding, and I'm in the business and still had a lot of overwhelming moments till I involved Debra and her team. There are so many decisions to make, so many things to think of, so many people to coordinate with, family dynamics to please it's endless lol. Having Debra there to navigate through her process and her team. PRICELESS.
She is so passionate about what she does, she remembers everything even when you forget, your vision is her vision. Not only is she amazing to her clients but vendors LOVE her too. They all want to work for and with her, they want her clients to be happy they respect her. Having Debra and her team on your day is a NO Brainer. You will never regret a second of it . She's the best with a heart of gold.
Thank you thank you for everything 😘🥰

Kathleen W.

Married on 10/09/2021

The Wedding Whisperer

Deb is the wedding whisperer! My husband and I both wanted a unique combination of traditional and nontraditional elements and Deb truly listened and understood the vision we were trying to create. She helped us navigate complex family dynamics and reinforced our perspective at every turn. She was also wonderful about connecting us with vendors — including our florist and tent/ furniture vendors. Everything stayed on track thanks to her wonderful talent for coordination and made sure

On the day of the wedding itself, Deb and her team were simply spectacular—keeping everything moving along on time, jumping in to rectify any hiccups, making sure everyone was where they were meant to be. I felt totally assured having her present—a total wedding day blessing.


+ 2

photos

Gina T.

Married on 09/25/2021

Incredibly friendly and efficient planner!

Debra took the time to get to know me and my fiancé and our style. She helped us plan a wedding, find our band, recommended the perfect venue (The Abbey Inn and Spa) put us in touch with our photographer and florist! Working with Debra made planning so easy especially if your an indecisive person like me! She took the pressure off and made the process fun and seamless. I feel safe having Debra looking over all of our plans and i know she will make sure our special day perfect. She cares more than any vendor I've ever worked with. Her expertise, patience and drive really impressed me. She is also incredibly responsive any day or time and she makes you feel like your the only bride in the world! I can't say enough good things about her, she really became a friend and i know i couldn't have done all this planning without her help. Having her as our planner was the best decision we made all year! i can't wait for out special day, thank you to Debra for piecing together our beautiful day and you will not be disappointed having her by your side!

Courtney Q.

Married on 09/18/2021

Hire her now!

If you are hesitant to hire a wedding planner because you think you are organized and don't need anyone please reconsider. I am a very type A person and plan events for a living but my parents still thought it would be a good idea to hire a wedding planner. Debra and her team exceeded all my expectations. Debra was there for me whenever I had concerns about COVID or needed advice about vendors or family drama. She genuinely cares about each of her brides and wants us to have the wedding we always dreamed of. The day of my wedding Debra's team had everything organized and was always two steps ahead of me. They made sure we got all the pictures from our shot list, set everything up at the venue how we liked, made sure everything was ahead of schedule and even made sure we had food and drinks throughout the whole night. I can't imagine a more perfect wedding day and it was all because of Debra and her team. All my stress was gone the minute I started getting ready because I knew I was in good hands. Debra's team are rockstars and I think every bride needs them by their side.

Lisa C.

Married on 08/14/2021

Debra's experience, wisdom and professionalism is unmatched. She is a gem!

Debra was introduced to us by a dear friend who works in the hospitality business for a venue that caters to weddings. I mentioned that I needed someone to help us plan our daughters wedding and to be there to organize and coordinate the day of the event. My friend told us we wouldn't find anyone more attentive and easy to work with than Debra and she was right. Debra was right there with us from the beginning making sure we stayed on track, interviewed vendors with us, guided us through contracting, reminded us of important details that we would not even have thought of, and so much more! There was so much uncertainty with Covid on the fringes of every step in this journey. Debra helped us to keep things in perspective and to concentrate on what mattered most. Debra and her girls (who were amazing too) worked tirelessly from the rehearsal dinner to the end of the reception seeing to every detail and giving my husband and I the freedom to enjoy our daughter's wedding with confidence that Debra was in charge. We relied on Debra's experience and wisdom throughout this incredible experience and could not imagine having a better partner. Debra is one in a million and we are grateful that she was with us for this most important event in our lives.

Anna A.

Married on 07/24/2021

Debra is excellent at what she does!

Just three months prior to our wedding, our venue fell through and we basically had to start from scratch. Being on the west coast, with our family living in New York, we had to plan every detail remotely. This is when we reached out to Debra, who came highly recommended by our florist.

Throughout the planning process, Debra was approachable and supportive, while never being afraid to express her qualified point of view. We never got the sense that she was overselling us and in fact, her candor was refreshing. She was very insightful and helped us prioritize where - and where not - to spend. Debra had a great sense of how we wanted our day to look every step of the way and the positive feedback we received from our caterer, venue, photographers, and entertainment company was reassuring.

As Debra told us from the very beginning, we would not need to be preoccupied with the many logistics on our wedding day. Debra and her team discretely took care of every detail so that our focus could be on our family, our friends, and each other.

To Debra and her team: thank you so much for your part in such a beautiful day, and for the time and effort that you took to make it as amazing as it was!

Lauren

Married on 07/10/2021

Amazing All Around!

I cannot tell you what our wedding would've been like had we not worked with Debra, but I will say that despite Debra spending 50+ hours on the phone with us, accompanying us to vendor meetings, and attending the wedding weekend with a team of four assistants, we, as the couple, were incredibly busy during the whole wedding weekend and absolutely exhausted at the end of it. The wedding was a dream, everything we wanted, turned out better than we expected, much better, because we thought more things would go wrong, but they didn't largely because Debra saw them coming and was able to prevent these little fires. She's got your back the whole weekend and really makes sure that everyone is thought of, that everything goes smoothly and that no one skips a beat.

Jessica

Married on 06/12/2021

Best wedding planner

BEST WEDDING PLANNER TEAM EVER!! From the meetings to phone calls and emails, Deb was always on top of everything we needed to do and really kept us on track throughout our 2 years of planning. Thanks to Deb's guidance and dedication, we had our dream wedding! We really couldn't have done it without her. If we had to do it all over again, we would choose to work with this team again in a heartbeat. We will be sure to recommend Deb to any friends or family that get engaged in the future.

Jacqueline S.

Married on 05/22/2021

In the best of hands!

No words can express how thankful I, my husband and family are to have had Debra by our sides through our entire wedding planning journey - she is a dream and the best you can work with. She not only has a tremendous wealth of experience in every area of planning, coordination and production, but she takes the time to get to know you (and every family member who is helping to organize the wedding) to become the ultimate confidante and make planning an ease.

Debra helped coordinate the planning of my sister's wedding in 2014, so when we got engaged in February 2020 and envisioned a "destination wedding" in nearby Hudson Valley, Debra Thompson was the first one we called to get on board. And oh boy, was that the best decision we ever made! Who would have expected that a few short weeks later the world would be turned on it's axis because of COVID.

COVID and Logistics:

With the circumstances and the world shifting around us every day, her poise, calm demeanor, organization and expertise were essential in making this wedding a success. Given the changing limitations, precautions and logistics of event planning during COVID, it was difficult for us to envision how we could plan the wedding of our dreams. Debra helped us set up meetings with all vendors (David Beahm, RedBliss, Millers and Makers, Laurence Craig Catering, Glenmere Mansion etc), stayed on top of (and helped negotiate) every contract (with the possibility of changes due to COVID), and kept us focused and on schedule. Most of all, I am so thankful with how she worked with me and my family to stay calm and take each thing one at a time. I am sure you can imagine the heightened emotions and sadness that would come in waves due to COVID during this planning process. We didn't know if our wedding would be just us and our parents, or a larger grouping of our family and friends.

She managed not only every iteration of what our wedding could have been, but also took the time to get to know each family member involved and how to best work with each of our working styles. This was key, as the Covid requirements for events (size, testing, vaccination, pods, masks, 6ft distance etc) kept changing in the weeks and days leading up to our wedding. She dove in to become an expert in each area: calling state health departments and medical concierge companies to ensure we had all of the details in order for us to safely celebrate our wedding. For example, in the days before the wedding, Debra's team worked with us to send out the state required forms to upload vaccination status and coordinated with a medical concierge team to execute rapid COVID testing onsite for all guests and vendors - we were at 100% vaccination and had 0 positive tests!

On top of all of those unusual COVID logistics, we envisioned a very high-production event. Debra expertly coordinated all of the logistics and weddings vendors for this nearby "destination wedding": magical dream flower installations by David Beahm, rentals of custom designed tables, chairs and china, installation of lighting and drapery in a barn, custom signs and seating charts (by pod), fireworks and more!

We are beyond thrilled to share that on May 22, 2021 we had 110 guests safely in attendance and over 150 celebrating virtually through a livestream production. I don't know many brides who can say that not one thing was out of step - it was 100% perfect!

Support:

Debra is not only one of the most detail-oriented professionals, but she is also wonderfully supportive and became a close confidante and dear friend. Even in the midst of lock down, she would find ways to make the planning fun and magical: she was the first one to send me wedding magazines to begin envisioning the day, she sent a good luck charm when I had an appointment to go pick a dress, she would work with our design team to send us virtual mockups (with different options depending on the size of the wedding), and arranged for us to have a beautiful cake tasting at home. Thanks to her, we were able to envision our wedding and enjoy the process during these unusual times. Debra is a gem and one of a kind! She truly helped us create a "destination wedding" in Hudson Valley for a safe and magical wedding weekend for our family and friends!

As the weekend approached, I knew I could relax (which is hard with my Type A personality), be in the moment with my groom, and feel confidant that all was set in her expert hands. Because it was a "destination wedding" and big production, she arrived onsite days before any festivities to make sure every thing and every vendor were executed flawlessly. Moreover, her entire team was nearby throughout the entire long wedding weekend to be on hand for me and my fiancé — they were all patient, professional, thorough and compassionate. A few examples: 1. After not seeing anyone for over a year, my groom was having such an enjoyable time the day of our wedding catching up with our family and friends that he decided to be in the moment and spend more time at lunch than going up to the room to get ready. Debra's team took that in stride, coordinated that update with the photographer and other team members, and still ensured we were all set for our first look at the set time. 2. During the prep, photo sessions and reception, her team would be just steps away from I and the groom with water, snacks, a brush, hair clips, ready to bustle my dress etc - they were all on hand for any occurrence. As Debra always told me, "the day is ours", and because of her thoughtfulness, care and attention to detail - we felt that love in ever moment!

She is the best wedding planner and forever a part of our family. Debra- Thank you!

P.S. I would even say that I credit her prayers to the "sun gods" which kept the impending rain away on our wedding day. It was sunny and perfect!

Megan R.

Married on 01/02/2021

If Debra Can Plan a Wedding in Covid, She Can plan any type of wedding

If you are looking for a wedding planner (or if you even don't know you need one), look no further and lock in Debra Thompson now!!! Debra came highly recommended from a friend who had Debra by her side in 2018. No one really knew the impact that COVID would have on planning a wedding as well as the wedding and hospitality industries but having Debra by our side was the best decision that I made.

Our first meeting with Debra in January 2020 was to really get my husband to come around and get on board, as he was "anti" wedding planner. Debra was friendly, engaging and very welcoming where she took the time to understand our vision, our likes and dislikes, the family dynamics and who we were as a couple and individuals. Her knowledge (and relationships) with the venues and vendors laid out a vision of our wedding that would have the right combination to accommodate our size and budget. When it
was all said and done, she sealed the deal and was able to get him to come around, we knew we made the right choice.

Within 3 short weeks, she helped us lock in the venue, photographer & videographer, florist, band, hair and makeup. Everything was looking good until COVID became a pandemic and shut down NYC. We watched weddings from March to July start being canceled and/or rescheduled but felt the wedding of our dreams in January was still going to happen because we had time on our side. As we reached the summer we were prepping to order our invites but Debra had to foresight to check through her connections if the venue was really going to be open by our date. She was able to find out our venue would be closed until April of next year, saving us thousands of dollars on ordering incorrect invites. Debra was also able to get all our money back when we made the decision to do so from the reception venue. She lead the charge at notifying our other vendors we would be rescheduling our reception at a later date and negotiated using our deposit money for our scaled back ceremony.

As a bride, planning a wedding with the uncertainty of the pandemic was filled with emotional ups and downs. From changes in the entire vision of the wedding to the heartbreak of immediate family and friends not being able to attend due to COVID. Debra was by my side, holding my hand, acknowledging emotions, giving tough love when needed, and making my vision happen.

As the date slowly approached and the restrictions getting tighter by the day, Debra suggested things that we can do now and those that can be postponed. She worked closely and diligently with our church to ensure a safe and socially distanced wedding for what ended up being 18 people after drastically slashing the guest list. With NY guidelines allowing a limit of 25 people indoors, she had the foresight to suggest the added protection of having everyone get a COVID PCR test 48 hours prior and a same day
rapid antigen test for all guests and vendors, which also included our preacher. By going above and beyond the guidelines, she made everyone feel safe when they attended the ceremony.

Planning a wedding during COVID is unprecedented because it does not come with a pandemic playbook or reference guide, but you can navigate it with experience. On the day of the wedding, Debra and her assistant Marissa did everything to make sure we didn't have to worry about a thing on our big day. By the end of the wedding, Debra felt like she was one of the family and ended up being a close friend in the process. I cannot recommend Debra enough as she was the reason that we had as perfect a
wedding as possible that will go down as one of the best days of our lives.

Maryam

Married on 12/13/2020

The absolute best money you'll spend

I echo the same as all the other brides here. Debra takes the time to get to know you, to make sure this day can be special for you and your future spouse. I wrote a really lengthy review on The Knot, but since there's a space limit here, I'll just say that hiring Debra was the best money we spent. She's such a lovely person, and we would not have had such a smooth lead-up and wedding day if not for her. I'm pretty organized, but there are SO MANY little things that come up that you don't expect. Debra sees ALL those things coming before they've started, and she tackles them head-on. She is prepared for everything and prepares YOU for everything. I cannot say enough good things about Debra and her team. Planning a wedding during Covid is no picnic, and Debra was the most incredible support. She's super responsive and you feel like you're her only client. I miss talking to her all the time! When Covid is over, we're definitely inviting her over to our new house :)

Jennifer P.

Married on 09/12/2020

Everything and more

I'm going to start my review in honesty - I did not think we needed a wedding planner and that it was a waste of money, but as the wedding got closer, I could not have been happier to have a group of women who thought of everything I no longer had the broadband to think about. Their thought and effort made our whole weekend run flawlessly. They thought of things I would never have thought of and their efforts enabled both my and Joe's family to relax and truly enjoy the day and be in the moment. They also coordinated a lot of the paperwork for all our vendors and helped with every detail & logistic. If it weren't for them, I don't think my wedding would have been half as phenomenal as it felt. Our wedding was nothing short of magical and Debra and the team were a big component of the pixie dust. If you are thinking about it and trying to decide if a planner is worth it, trust me-it is!!

Katia

Married on 06/20/2020

Can't say enough good things!

Deciding to work with Debra might have been the best decision my fiance and I made when it came to wedding planning! With the curveballs 2020 ended up throwing, plus my fiance being in the military and us planning a NY wedding from the West coast, I could not have been more grateful for having Debra by our side! She was beyond supportive and helped my fiance and I stay sane throughout the process. Although we ended up making the decision to postpone our wedding for the time being due to the pandemic, I can attest to her professionalism and expertise based on our year of working together. Debra is organized, creative, and honestly fun to work with! Our phone calls always left me feeling less stressed and with more clarity on what I should be focusing on next. From the get-go, we could tell Debra truly cared about getting to know us - she really listened to understand our likes/dislikes, priorities, and overall vision for our wedding day. We really appreciated her personalized approach and over the past year, Debra came to feel like family. When we decided to postpone our wedding due to circumstances with the pandemic, she made the process smooth for us by contacting all vendors and gathering details on their future availability. We haven't decided on our new wedding date yet, but when we do we will definitely be enlisting Debra's help again with planning!! Highly recommend working with Debra to anyone considering it :)

Jen D.

Married on 10/05/2019

Jennifer & Brendan's Wedding Was the Best!

October 5, 2019 - My wedding day was everything I dreamed of and more...will always be remembered by my family and friends near and far as the best day ever! We could not have created this magical wedding day without the personal planning from Debra and her team, Shelley and Dean at Forever in Bloom and Ed Zissel at Tappan Hill! Debra's years of professional experience and relationships with vendors was so valuable to planning our wedding of 250 people. Debra was professional, poised, and funny when things needed to be lightened up. She could handle unexpected situations. Debra and her team made sure that on the wedding day the flow from the start of the early morning to the late evening was flawless. Debra was instrumental in making sure the Mother of Bride's worries were put to rest when last-minute details occurred. Debra took care of everything! We were so happy to have had Debra as our wedding planner and our forever friend! 

Danielle S.

Married on 09/28/2019

Debra Made It Possible

My wedding was wonderful, but it was also a logistical nightmare. Debra and her team were always patient, professional, thorough, thoughtful, compassionate and realistic throughout the entire process from planning to the day-of and breakdown. Debra liaised brilliantly with all of my vendors and turned my family property into a wedding wonderland. She was always available and her advice was always valuable. I would not have been able to pull this wedding off without Debra's magic! HIGHLY RECOMMEND.

+ 5

photos

Shaatrice L.

Married on 06/29/2019

Fairy Godmother for brides

Debra was more than a planner, she was our fairy Godmother. Debra and her team worked tirelessly for us, to make our every wish come true. Debra or someone from her staff were always available via phone or email. I knew my wedding would go fabulously with Debra heading it. I can't say enough about the dedication and attention to detail I experienced by Debra and her team.

Candice T.

Married on 06/22/2019

Amazing Creativity and Attention to Every Detail

Debra did such an amazing job with our wedding, that we contacted her again for a graduation party we were throwing. WOW! She never stops impressing! She knew how to create this amazing party that even the teens thought were cool. She came up with a bunch of creative touches that really impressed. On top of that she managed to make sure the evening went well so I could just enjoy myself. She had to manage some very tricky family relations. She was my unofficial psychologist too! I cannot imagine a party without Debra at my side!

Caroline

Married on 06/08/2019

The best decision we made!

My fiancé and I were married in June 2019 and worked with Debra for the year leading up to our wedding. To sum it up, hiring Debra as our wedding planner was the best decision we made in our wedding planning process.

Throughout the year we worked together, Debra got to know us so well. She really took the time to understand our vision, our likes and dislikes, the over-the-top dreams we had (that she made come true), the challenges, the family dynamics, and, most importantly, who we are as a couple. Debra and I texted or emailed almost every day as she handled the communications with vendors and all of the logistics that accompany the wedding planning process. She is an amazing sounding board - always ready to hop on the phone, listen to new ideas and views, and offer her experience and opinions to guide you. She is incredibly responsive, organized, creative, and well-connected to the wedding business community.

When we first decided to hire a wedding planner, my fiancé and I were a little resistant to the idea. We knew we needed someone to coordinate the logistics of our day - we were inviting over 200 people, had multiple venues for the ceremony and reception, and wanted our event to be special and memorable in every way. But, we wanted to make sure our planner understood that we wanted to be involved in the process, that we wanted her team to work well behind the scenes, and that we wanted the day to appear effortless. Debra understood it all. Throughout this experience, she went above and beyond - even booking a BnB to be close to my family's home that I wanted to get ready at the morning of my wedding.

Debra became more than a confidante, an advisor, and a coordinator. She has become a very close family friend. I can honestly say our wedding would never have been the same without her. The whole day ran so smoothly, and she gave us the gift of being able to be truly present rather than worrying about the logistics of the day. Thanks Debra!


Ralph

Married on 06/01/2019

Uncanny professionalism and warm heart

Debra is extremely knowledgeable and business savvy. She understands every type of wedding and budget and is an absolute pleasure to work with. Debra and her staff are quite frankly the gold standard. #wortheverypenny

Tony P.

Married on 03/20/2019

Simply the best!

Debra is an event professional with a vast amount of knowledge and tremendous wealth of experience in every area of planning, coordination and production. Debra has always proven to be an invaluable resource to anyone planning an event of any kind. My background is in entertainment and we've worked seamlessly on countless events together from weddings and sweet sixteens to social and corporate events. I've also hired her as a consultant and production manager for high-end weddings, corporate affairs and showcase events in NYC for my company... the events are always a huge success due to her involvement. If you're in need of a consultant or planner for any type of event, a call to Debra Thompson should be the first one you make!
Are you interested?
Send a message