Reviews
5.0 out of 5 rating
Quality of service

5 out of 5 rating

Average response time

4.9 out of 5 rating

Professionalism

5 out of 5 rating

Value

5 out of 5 rating

Flexibility

5 out of 5 rating
100%
Recommended by couples
33 User photos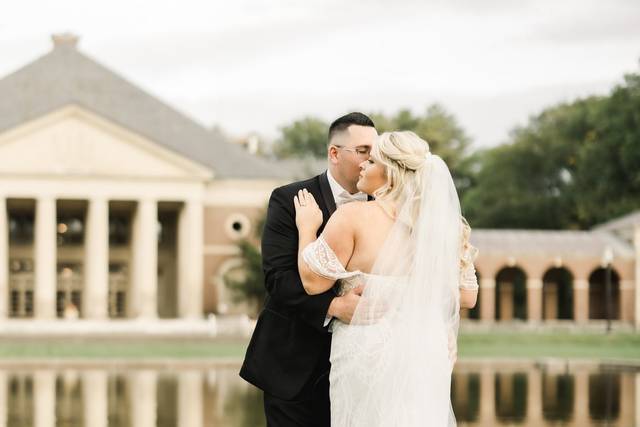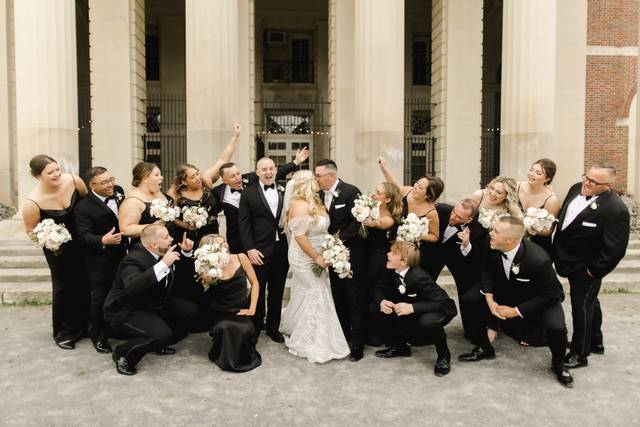 + 29

photos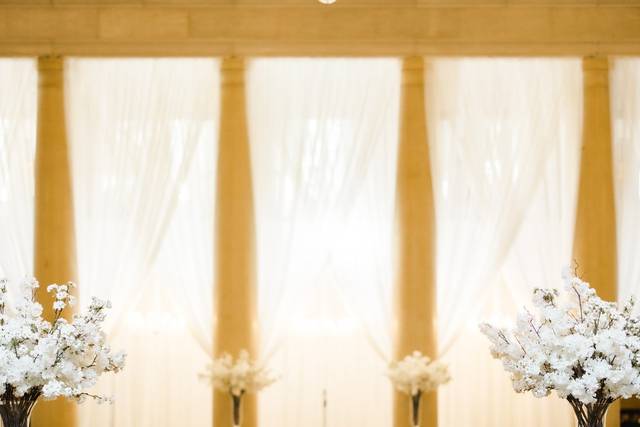 Nicole F.

Married on 09/02/2023

Wedding Day At Ease

Hiring Wedding Planning Plus for our wedding day was by far one of the best decisions we could have made! We were really on the fence of even hiring a day of coordinator and boy are we glad we did. The day would not have gone so smoothly without Eliza and the rest of the team we had for our special day. Eliza was tentative to everything we could have needed throughout our day and for the most part a head of it all. Everything from the wedding day nerves to fixing my dress, having shoes available to me immediately (We hiked a mountain for our ceremony) Eliza was there. All of our wishes throughout the day that we made clear we wanted to happen.. happened. There was no stress for any part of the process and everything we worried about prior Eliza ensured it would be taken care of.

Holly B.

Married on 11/05/2022

Incredible Experience!!

Shannon, and the rest of the Wedding Planning Plus team, were absolutely instrumental in our perfect wedding day!! We used their Wedding Day Coordinator package and could not be happier that we did! Shannon met with us twice before in the month leading up to our wedding day and made decisions and planning that seemed so complicated and stressful an absolute breeze. Honestly, in our first preliminary meeting with her when she explained all her services, she listed things we hadn't even thought of doing and we knew right then that we needed to book them and book them fast! On the day of the wedding, our whole WPP team made our space an absolute vision! It was everything we ever imagined and more! Shannon was with me every step of the way including printing out itineraries for all of our families and members of our wedding party, keeping me calm and assuring me at all moments that we were on schedule, and even putting my veil in right before the ceremony. She really heard everything we said about timing and made sure we maximized dancing (which was very important to us). She is an absolute delight to work with and honestly, she felt more like an old friend than a wedding coordinator. I can't even imagine all of the things they did behind the scenes to make our wedding day the best day of our lives. If you're looking for a planner or coordinator, look no further!

Katie M.

Married on 10/15/2022

Shannon and Wedding Planning Plus allowed us to have a stress-free wedding day!

We are so grateful to Shannon and the rest of the Wedding Planning Plus team for helping us bring our dream wedding to reality! We hired Shannon in January 2021 for our October 2022 wedding as a partial planner. Shannon helped us find some of our most important vendors, like our caterer, entertainment, and rentals, and she was also a big help when it came time for us to figure out how to articulate our vision for the day. While her help leading up to the day was great, it was really the wedding coordinating services that allowed us to sit back and enjoy our wedding day. Shannon and her team took care of absolutely everything, and we can honestly say, our wedding day was probably one of the most stress-free days of our lives! We are so grateful to Shannon and her team and could not recommend them more.

Are you interested?

Send a message

Jennifer

Married on 10/14/2022

Absolutely wonderful!

Simply put, I never would have survived my wedding or rehearsal without the help and guidance of Shannon and her team. She was supportive, attentive, and on top of absolutely everything from the moment I first spoke with her up until the wedding reception ended. Shannon put my mind at ease every time we spoke, and she alleviated any and all stress that I had before and during the wedding. You could not ask for a kinder, more patient, or more detail oriented person to work with. I cannot put into words how great my experience was and how appreciative I am of Shannon and her entire team at Wedding Planning Plus!

Ashleigh A.

Married on 10/07/2022

A Dream Come True

My dream wedding could not of been possible without Shannon & her team. They went above and beyond throughout the entire journey of wedding planning, coordinating, and being our GO TO's on our wedding day. The team was prompt, kind, well organized, hard working, flexible, and always available when I needed them. Shannon had wonderful ideas & gave great advice, especially when I was stressing! I had a very specific style I was trying to capture for our wedding day & they understood the in's and out's of everything I wanted & MADE IT HAPPEN. I highly recommend Wedding Planning Plus!! Thank you thank you thank you for making our day feel like a dream come true!!

+ 6

photos

Zach S.

Married on 09/10/2022

Thoughtful, Patient and Considerate

My wife (at the time, fiancé) and I began working with Shannon back in early 2020 with plans to marry that June. Little did we know our wedding wouldn't happen until September 2022, three postponements later. You hear sometimes about the many hats wedding planners need to wear: coordinators, cheerleaders, drill instructors, and therapists. Shannon rotated between these (and others) expertly, helping us maintain perspective, clarify our options and, ultimately, plan a fantastic wedding weekend. For each of our major vendors, she and her team compiled a roster of options, laying out the main selling points and offering their candid perspectives as we made our selections. After so many postponements we waffled over whether to even go through with a big wedding: Shannon was supportive, understanding, and friendly. Our periodic check-in calls were instructive, valuable and, frankly, fun! And as for the weekend itself: she and Eliza did a great job managing so much of the behind-the-scenes process so that my wife and I could just enjoy our time with friends and family. We're so grateful!

Sheila S.

Married on 08/27/2022

Could not have done it without them

I seriously mean it when I say I could NOT have planned my wedding without this team! I worked the most with Alex and she was AWESOME!! Very friendly, professional, and always made me feel at ease. I feel like my stress level in planning a wedding was at an all time low because of Alex. She's simply the best!! Thank you thank you thank you!!

Grace D.

Married on 07/16/2022

Wedding Planning Plus is amazing!

Working with Wedding Planning Plus was one of the best decisions we made throughout the wedding planning process! We had the pleasure of working with Leah Groff as our month-of wedding coordinator and also with Eliza Johnson who was there with Leah the day of. Our weekly calls with Leah always left us feeling confident and calm. She was so kind, hardworking, and organized as we worked on the detailed timeline together. She also offered wonderful advice and ideas! On the day of our wedding, we felt so assured knowing that Leah and Eliza were working hard in the background to make sure that all of those meaningful details came together in the way we wanted and that our vendors had all of the information they needed. They made sure everything was returned safely to our hotel room at the end of the night as we headed out to our after party and they handed out our vendor tips as well. We truly had an amazing experience working with Leah and we highly recommend Wedding Planning Plus for all wedding planning & coordination needs!

Hannah S.

Married on 06/04/2022

10/10 experience - and I work in the wedding industry!

The best choice for our wedding was hiring Shannon! As a wedding photographer, I was very picky and opinionated about the look, feel, and flow of our wedding. We wanted someone who was going to say YES we can make that happen rather than NO we can't do that and I feel like Shannon and her team did that and more. She navigated many difficult issues with grace and made sure that nothing got in the way of us enjoying our day. Do yourself a favor and hire Wedding Planning Plus now!!! They are kind, hardworking, and organized and will make your wedding vision a gorgeous reality without the stress!

Alix P.

Married on 05/14/2022

Seamless experience working with wonderful people!

Shannon and her team are absolutely fantastic at what they do. We worked with Shannon for the month leading up to our wedding in Germantown, NY and she was a pleasure to work with in the run-up and on the day. We had several Zoom calls to run through the planning and logistics and Shannon thought of all of the details and helped us make decisions by offering thoughtful advice. On the day, Shannon and her team ensured everyone knew what they were doing and where to be. Our venue required us to hire everything from a caterer and florist to rentals, shuttles, golf carts, and a band and having someone to coordinate with all of the vendors and create a timetable was a lifesaver. We moved 150 people to three different sites on the venue throughout the day but everything worked like clockwork. Highly recommend Shannon and the Wedding Planning Plus team!

Ariela F.

Married on 05/14/2022

Everything I needed!

Wedding Planning Plus helped me with all the wedding planning questions and assistance that I didn't even know I needed. I appreciated their professionalism and personal touch. With their help, I was able to have my dream wedding! Thank you to Alex who took such great care of me and everyone involved throughout the process! Would 100% recommend!

Gabriella L.

Married on 04/30/2022

Wedding Planning Plus

I could not speak more highly of the wedding planning plus team. They were simply exceptional and well exceeded expectations. Alex Austin was my coordinator, and she was a lifesaver and a total boss! She helped execute my day to perfection, and was assisted by Paige and Grace, who were also amazing! The day went off without a hitch thanks to them.

Linda C.

Married on 10/23/2021

Wedding Planning Plus -- A Key Part of Our Vendor Team

After you write that last check and that special day is over, it's easy to just jump back into life and not take the time to write a review unless of course, you're unhappy about something. In our case, we are extremely happy with the services Shannon Whitney and her team at Wedding Planning Plus delivered for us. We had to write a review and let others know that Wedding Planning Plus is excellent!

Shannon helped us create our dream wedding. We live in Dallas, TX and decided we would like a destination wedding in the Finger Lakes, NY region. Given the number of Finger Lakes and the multitude of wedding venues, we needed Shannon's help. She gave us numerous suggestions on venues and after a site visit of top choices, we made our selection. We also knew that we needed Wedding Planning Plus to help us identify other quality vendors in the area for floral, DJ Services and photography. Again, top marks for Wedding Planning Plus recommendations!

Wedding Planning Plus also supported us on our actual wedding day. Shannon was available and on-site and worked with the local venue team to ensure every detail was in place and our every need met so that we could focus on enjoying our event, our families and friends and each other. It was wonderful and gave us peace of mind knowing that venue teams are working double time/over time due to short staffing. It was great to have this added support -- not just for us but for our wedding venue team as well.

I will close by simply saying, if you need a wedding planner, Wedding Planning Plus gets our highest recommendation. The entire team was great to work with and made the wedding planning process simple, stress-free and even fun! We enjoyed the journey as much as the day itself!

Linda and Dave

Kris H.

Married on 10/16/2021

WPP and Kate LaFerriere Deliver "The Best Day Ever"

Shannon and her team at Wedding Planning Plus were fantastic and we would highly recommend using them for your wedding.

The amazing people at Wedding Planning Plus helped us scout venues in the area and worked with us to fit our budget.

Our main point of contact with WPP was Kate LaFerriere. I want to tell a quick story about our day because it's important to understand in order for us to accurately review Kate as our wedding planner.

Our ceremony was set to begin at 4pm with massive thunderstorms expected in the area right around the ceremony start time. A decision needed to be made of whether we could do the ceremony in the outdoor gardens of our venue or inside the barn where the reception would also take place. Kate, as a planner, I'm sure really wanted a decision as soon as possible in order to set up everything for our guests but she was never pushing us to a decision we did not want to make. She truly listened, consulted and offered up her suggestions while keeping a calm demeanor.

We all agreed if we could move the ceremony up just 15 minutes, we might be able to make it work to have the ceremony outside.

Even with the new schedule, all of our guests arrived just in time as the storm clouds really began to roll in. Vows were exchanged, a kiss to seal the deal and all of our guests rushed into the barn. I'm happy to report, not a single guest felt the wrath of the rain that began to come down no less than 10 seconds after the last guest stumbled into the safe dry barn.

My wife and I walked to the back of the barn to grab a drink and begin the tour of greeting all our guests. One of the first things I noticed was all of our smiling guests relieved they'd made it to the barn safe and dry and in that moment, I saw walk through the barn doors - soaking wet from the rain, it was our wedding planner Kate LaFerriere. She was completely drenched in a room full of dry, happy people.

Kate possesses all the best qualities for the perfect wedding planner. She has the finest attention to the little details that make a big difference. She always has a calm demeanor - with all the details and timelines she had to manage anyone could easily be flustered under the circumstances. But any interaction with the bride or groom on the day of was done graciously with a soft calm voice, and everything was communicated very clearly to both of us. But I think the greatest quality Kate possessed was selflessness. I go back to the moment of seeing Kate drenched in a room full of dry people. It was a reminder to me, the sacrifices another person was willing to make for delivering us the most perfect day.

From listening to us in our pre-wedding planning meetings, all the way through the execution of all that planning, Kate was flawless throughout and the day turned out even better than what we could have imagined.

In getting to know Kate we also know she will have her own wedding to look forward to in the near future. The greatest compliment we can pass along is the hope that on your special day, you have a planner as dedicated, selfless and amazing as you were on our day - to deliver you and your guests a memorable day. Kate, we thank you so much for everything you did and wanted to let you know that you deserve to have your own "best day ever" - because that's exactly what you gave us!

Best Wishes and Thank You to everyone at Wedding Planning Plus,

Kris & Heidi Dillmann

Tara C.

Married on 07/31/2021

The Best Decision for Our Wedding Day- Hiring WPP!

One of the best decisions I made for my wedding day was to use the Day of Coordination from Wedding Planning Plus. I had the honor of working with Kate LaFerriere and Erin Rueckert. A month before the wedding, I began meeting with Kate to finalize my wedding timeline and details. Kate was incredibly patient, understanding, and helpful throughout the planning process.

On the wedding day, Kate and Erin took care of all the behind the scenes details so that me and my family could relax and enjoy the day. Both ladies made sure all of the items were in place at the church and assisted with the flow of the ceremony. They did an amazing job of setting up our reception venue with all of our personal touches.

Kate was definitely the glue that held the wedding weekend together. She was the go-to person for the vendors and our large wedding party (20 people!). Kate was such a calming presence and she alleviated any of my concerns. She also checked in with me throughout the night to make sure I was eating enough and had a beer! At the end of the night, Kate brought our decorations, gifts, family photographs, and bouquets back to our hotel room. She even saved a dessert tray for me and my husband- she knows the way to my heart! Kate had taken pictures on my phone throughout the night and it was such a nice surprise to see the pictures the next day when I wanted to relive our wedding day.

The ladies at Wedding Planning Plus made wedding planning organized and stress-free. Thanks to Kate and Erin, I was able to be fully present with my husband and our loved ones. I cannot thank them enough for their hard work, attention to detail, and for going above and beyond for me on my wedding day. Both ladies truly put their heart into all that they do, and I am so honored that they were a part of my wedding day! I would highly recommend Wedding Planning Plus, Kate, and Erin to any couple getting married.

Blaire

Married on 07/10/2021

WPP - Best in the business!

Choosing Wedding Planning Plus to help us plan our wedding was one of the best decisions we made during the wedding process. I had the pleasure of working with Shannon and Alex and it was truly a dream. From the very first day, I felt more at ease. Shannon has an incredible ability to connect with her brides and grooms – she just gets it! I was so impressed by how well she understood us, helped us craft our vision, and turned that into a reality. A few highlights from our experience:
1) Shannon will take the time to talk to you through the options of any scenario calmly, patiently and informatively. Being a COVID bride, we hit some rough patches which included us needing to change our reception venue less than two months before the wedding. Shannon helped us weigh the pros and cons at length until we were comfortable with our decision. She took the lead on researching other venues quickly and made all necessary adjustments with our vendors.
2) Speaking of vendors - Shannon has a vast circle of killer vendor recommendations. People are still talking about our vendors and many have mentioned they were some of the best they had ever experienced at a wedding. And when working with each vendor you can tell how much they respect and are excited to work with Shannon again. If you don't believe me, take it from the multiple vendors that told us Shannon is the best wedding planner they have ever worked with!
3) The wedding weekend was absolutely flawless. I felt so confident knowing Shannon and Alex were there thinking through every detail. I was really able to sit back, relax, and just enjoy the day. And that's a lot coming from my husband and I – we are both very detail oriented and are perfectionist with party planning, so this is very hard for us to do at times!

Do yourself a favor and hire Wedding Planning Plus! You will not be disappointed and your wedding experience (and that of your guests) will be better because of it!!


Victoria S.

Married on 07/03/2021

Hire shannon and alex right now!

Choosing Wedding Planning Plus to coordinate our July 2021 wedding at Blenheim Hill Farm was HANDS DOWN the best decision we made in the entire wedding process. Alex and Shannon were godsends. They communicated and coordinated with all of the vendors so that everything flowed seamlessly! They also really made sure to listen to our feedback so that we were really happy with the flow of the day, no matter how many emails we sent! Though we quickly realized the best approach was to just let them handle it! On the day of our wedding, Alex and Shannon had everything planned perfectly such that we had no worries about where we were supposed to be or what we were supposed to be doing! We and our families were just able to completely enjoy the day knowing that they were taking care of everything! They were even able to coordinate with my parents for some surprises and find an amazing last minute replacement vendor. Like I said, above and beyond!! The day was absolutely the best day of our lives and would not have been so if we hadn't made the decision to hire Wedding Planning Plus. Long story short – HIRE SHANNON AND HER TEAM!! You will not regret it!

Kimberlee

Married on 06/12/2021

An amazing source to make a wedding less stressful!!

I got married on a little lake near Lake George that has no service and I live on Long Island. So the planning process was a tad stressful. However hiring Wedding Planning Plus really made things so much easier! I got to work with Aissa for the pre-day-of things. She was on top of my vendors making sure they knew where to go and when. Then on the day of there was also Leah there to help. They were amazing! The day of they were so on top of everything! I was able to actually breathe and enjoy my day! (Although it is true that it goes by way too quick!) I highly recommend hiring them! You will not be disappointed!

James J.

Married on 05/29/2021

Totally Awesome!

My wife and I had the pleasure of working with Kate L. when planning our wedding. Kate helped us during the month of and day of (month of was totally worth it!). She made the planning process so much more digestible, we even ended up with a minute-by-minute timeline of our rehearsal and wedding day. Kate did an awesome job of coordinating our officiant, band, venue manager, caterer, and florist. We were so thankful we didn't have to coordinate that ourselves.

Additionally, Kate took the time to get to know my wife and I during the month of. She showed clearly that she cared deeply about helping create one of our most cherished memories. My wife and I would recommend Wedding Planning Plus in a heartbeat to any couple looking to plan their big day.

Thank you so much Kate and the Wedding Planning Plus team!

Keri S.

Married on 05/22/2021

Shannon and her team are so easy to work with

I'm not even sure where to begin. Shannon and her team were amazing.

We decided to work with Shannon in October 2019 for our October 2020 wedding. Well.. the pandemic happened and there were a lot of unknowns but Shannon was encouraging, realistic and committed to our vision.

We decided we would postpone it to May 2021. With most of our other vendors we had to go through their calendars to match up availability. With Shannon, we pretty much let her know the date we had in mind and she said she would have staff available. After postponing, the event guidelines changed multiple times. We were so thankful we had Shannon by our side to navigate through the situation.

Our wedding day couldn't have run more flawlessly if we tried. We felt so relaxed and comfortable knowing that our wedding was essentially in the hands of Shannon, Alex and Jennifer. We loved that we didn't have to really "deal" with any issues the day of.

We would 100% recommend Shannon and her team with full confidence and we promise you would not regret it.

Ashley O.

Married on 09/26/2020

So helpful!

So happy that we found Shannon for our wedding this year. After so many changes and unknowns, she was able to help us with every detail, and brought things to our attention that we would have never thought of. Throughout the whole process she was very responsive through email and phone. We never felt overwhelmed or pushed in any sort of direction, she was truly there as a support system to us whenever we needed. So thankful for her and her team!

Anamarie F.

Married on 08/27/2020

The Organized Best Friend You MUST have to Plan Your Day

I am (was?) a covid bride. Originally Shannon and her team had started about 14 months prior to our wedding date planning a spectacular, bespoke 100 person 3-day wedding at a personal home on Seneca Lake in June of 2020.

The vendors carefully matched (worth her weight IN GOLD - Grateful Dead Cover band - check; Brunch from Elf and the Oak, check; perfectly curated florist matching our style perfectly - check), the logistics sorted out (we live in Boston), and therapy sessions at the ready, we were about to send out our invitations but then decided to be better safe than sorry.

Even though we had to change our wedding to an "anniversary" celebration in 2021, Shannon was at the ready, reading contracts, communicating and re-arranging vendors, and making sure that every i was dotted and t was crossed for 2021 for the "anniversary" party.

Did I mention she then CONTINUED to plan our micro-wedding in June 2020? While our wedding style changed, Shannon's regular check-ins, original vendors, and practical guides made our 12 person wedding perhaps even more SPECIAL!

Now it makes me a little sad to write this, as it was not the 2020 Wedding we imagined, but we are grateful for having hired Shannon and if we had to do it again, we would.

Abbey M.

Married on 08/22/2020

WPP were lifesavers!

We originally hired Wedding Planning Plus for month of coordination back in August 2019 for an August 2020 wedding, and they have been lifesavers for every step of this wild journey! As COVID hit in spring 2020, Shannon was super proactive and helpful as we navigated postponement. Then, when our original venue closed in December 2020 and we needed to pivot again, Shannon rescued us from our panic, contacting dozens of venues overnight and helping us secure a new venue and caterer for our same date within a matter of weeks in the middle of the holidays. As we hit the month of our now September 2021 wedding and dealt with the uncertainties created by the delta variant and its impact on the endless evolution of our guest list, Alex was always there with answers to our questions and to help us update all necessary plans and quickly communicate these updates to vendors accordingly. On the day of our wedding, Alex and Jennifer kept all of the coordinating of multiple levels of complicated logistics totally off our plate. And they dealt with very unexpected, potentially chaos-inducing fires - collapsing chuppahs, an emergency that prevented our original Rabbi from being able to make it on an hour's notice - without us feeling so much as a bump. We are so thankful for all their help!

Kaitlin W.

Married on 08/10/2019

Shannon is so talented and incredibly hard working

When we decided to have an outdoor wedding 4 hours away from home we knew we would need an amazing team of vendors to help us pull it off.  After our first conversation with Shannon, we knew she would be the perfect wedding planner for us and she did not disappoint.

From our first call to our wedding day, Shannon was incredible to work with.  She did a remarkable job of breaking down each step in our planning process into manageable components. Shannon kept us right on track leading up to our wedding and made excellent vendor recommendations along the way. Not only was every call with her fun, but my fiance and I always felt like she understood us and that she had everything under control.

On our wedding day Shannon kept the day moving smoothly and was such a calming presence.  My fiance and I were really able to take a step back and be present with our family and friends.

We had a very particular vision in mind for the day and when Shannon brought us into the tent before our guests arrived, it took our breath away. She absolutely nailed every aspect of our wedding.  Our wedding was incredibly beautiful and when I see pictures of the day, I am in awe of what we were able to accomplish. 

Shannon is extremely hard working, from making changes to our rental tables the day before our wedding to pinning up my dress because I danced so hard it broke, she took care of everything. 

To make a long story short, hire her, you will not regret it. And if you're a Colgate Alum getting married on campus, DEFINITELY hire her. 

Nell G.

Married on 08/10/2019

WPP was the key ingredient to our perfect day

We could not have pulled off our wedding without Shannon and Alex. We worked with WPP for over two years to plan and then re-plan (due to covid) our wedding. Shannon was competent, calm and pleasant to work with every step of the way, helping us expertly navigate the logistics of hosting a wedding at my mothers residential property. Leaning on them to handle the details alleviated so much stress. Alex was with me every step of the way on wedding day and helped us have the best day of our lives even though it was torrential down-pouring for the entirety of the event. Hiring WPP is my number one recommendation for planning an upstate wedding.
Are you interested?
Send a message