51 Reviews
Recommended by 96% of couples
Quality of service

4.9 out of 5 rating

Average response time

4.7 out of 5 rating

Professionalism

4.9 out of 5 rating

Value

4.8 out of 5 rating

Flexibility

4.8 out of 5 rating
8 User photos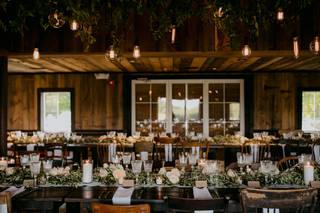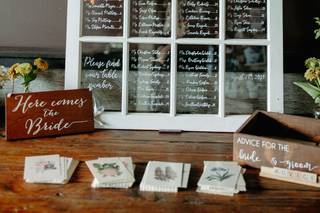 + 4

photos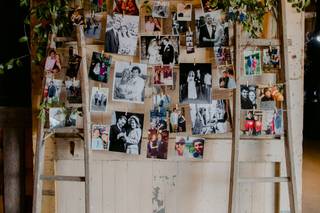 Sheila M.

Married on 07/20/2019

True Event - Truly the BEST!

It is my pleasure to submit this review of the performance of Sarah, Caitlin and the staff of True Event whose collective efforts as planners of the recent wedding of my daughter, Ashley, at Hilldeen in Manchester, Vermont produced an unqualified triumph and a truly memorable day for all in attendance.

My late husband, Ashley's father, had promised her the wedding of her dreams and she had, over time, created a vivid and richly-detailed vision of the event that Sarah 'magically' made real for her. I ran my own catering company for twelve years and planned my share of weddings; I am well aware that Sarah's graceful and seemingly effortless execution of the entire extravaganza was, in reality, the result of assiduous attention to detail, tireless preparation and contingency planning and a wonderful capacity for collaboration and communication. She juggled the often conflicting priorities of the bride, the site planners, the hotel event staff and literally dozens of other vendors, while subtly nudging them all toward a coherent team effort with charm and finesse. I know from professional experience how much hard work goes into making things look easy.

Often, it's the little touches that leave lasting impressions and fond memories. In the final, hectic minutes before we left the house for the ceremony, it was discovered that one of the wedding party did not have his specially matched tie (all of the ties had been ordered months in advance and couldn't be replaced.) Sarah made a matching tie "materialize" out of thin air ; always "Be Prepared" for any eventuality. She had saved a spare. Moments later, as we awaited the arrival of the shuttle, she noticed that my son, who was perspiring freely in the 90 degree heat, was in need of tee shirt to protect his dress shirt, she raced off and bought him one. A true pro...a great company!

Katy M.

Married on 07/09/2019

A dream to work with from start to finish!

My husband and I worked with True Event to plan our wedding in September and we simply cannot say enough good things about the experience. From my first planning call with Caitlin, I knew I had made the right decision and that we were in the best of hands. Heading into the planning process, I was worried about being overwhelmed by the seemingly endless number of vendors and decisions, and Caitlin alleviated those concerns immediately. She struck exactly the right balance between getting to know my husband and I and understanding our style, while also using her experience and expertise to guide us in the right direction, ultimately landing on a set of vendors and style choices that would be a perfect reflection of us in the final event.

Throughout the process, I looked forward to my weekly calls with Caitlin immensely. She is such a wonderfully kind person, is incredibly organized and knowledgeable about every step of the process, and also has a very calming presence that consistently saved me from feeling overwhelmed or stressed out. She was extremely proactive and organized about coordinating with vendors, and knew exactly when to loop me in while making sure I never felt overwhelmed. The few weeks leading up to the wedding coincided with an incredibly busy time at work and I genuinely don't know what I would have done without her.

The wedding weekend itself was, quite simply, flawless. My husband and I (and many of our guests!!) have said about a million times since that we wish we could go back and re-live it over and over again. From the moment we arrived at the venue, Caitlin and her team were there making sure everything was on track, so that all we had to do was relax and and not think about a single thing other than celebrating with each other and our friends and family. The entire weekend flowed beautifully, the decor choices were stunning, and we heard from so many of our guests that it was the best wedding they had ever attended, and I think a large part of that is due to Caitlin and True Event. They were an absolute joy to work with from start to finish, and I would recommend them wholeheartedly and without reservation!

Elle

Married on 09/29/2018

We wouldn't change a thing - it was perfect!


Where do I even begin?! Sarah and her team are AMAZINGGGGG. My vision for the wedding was all over the place and Sarah was able to hear what I wanted (and what I didn't want) and assemble the BEST vendors for the job. Her incredible sense of design and calm (but FUN) nature produced the most gorgeous and flawlessly executed event. I didn't see her all night because we never left the dance floor but our guests kept raving about how perfect the night was - we agree!!! Sarah removed all the wedding stress and made our wedding SO perfect, I want her to design and plan every part of my life :)

Are you interested?

Send a message

Connie

Married on 09/09/2018

Caitlin Campbell of True Events was the perfect match for my hard-to-please, micro-managing, straight-talking personality. I live 2,000 miles away and hired her to coordinate and help plan a large, elegant, fun, daytime birthday party recently for my father at Westport's Longshore Inn.
She and I had only 3-1/2 weeks to plan and I had strong ideas about the table design, cake, and music. So finding a planner with excellent communication and time management skills was as important as one I could trust with my vision.
Caitlin has an ability to balance, often in the same moment: staying super focused on detail and yet always seeing the aerial view; holding a firm line on priorities yet quickly pivoting to accommodate new information; assuming responsibility for the overall success and yet being flexible and trusting enough to hand me the reins.
She is young, mature, hip and aware, yet has a strong sense of tradition and classic aesthetics. She's got excellent, sophisticated taste, and a quick sense of humor.
She shared the same sense of urgency as I, yet provided maximum calm. Even when I gave her cause for being nervous, her voice always remained calm and her words measured.
Caitlin is a careful listener, intuitive and provides a deft touch for keeping things on track. We could debate without tension, quickly define a problem and move towards solution. I was heavily involved working out creative details with most of the vendors, but I never felt controlled or harried by her.
What made Caitlin different from the other eight or nine planners I interviewed is that she understands this creative process requires collaboration and it's her job is to intelligently manage the risks without dampening inspiration or adding stress.
Caitlin took my pretty good vision and made it perfectly wonderful. It was a joy working with her.


Kaitlin

Married on 05/05/2018

Best decision made

Hiring True Event to plan my June wedding at Castle Hill was hands down the best decision I made throughout the entire process. Sarah and Caitlin are absolute experts and are highly respected within the industry. True Event's established relationships with all of my vendors helped to ensure that they delivered their best value and service. I worked primarily with Sarah and she truly did guide me through every step of the process. She is organized, pays close attention to detail, and completely managed the planning timeline. It was a huge relief to my mom and me that we could rely on her to tell us what we needed to do and when. Additionally, Sarah brings such a calming presence to her work. She helps even the most neurotic brides (me) feel at ease. She was never phased by anything including ridiculous requests and the inevitable bickering that occurs between a mother and the bride. From a design perspective, Sarah and Caitlin have the ability to synthesize their client's often convoluted ideas into a cohesive design story. I was amazed by how they were able to turn my ideas (shared via photos, random emails, texts and conversations) into a design proposal that was completely on point. When it came to the weekend of the wedding, there was not a single detail missing or out of place. Not only was the execution of every event absolutely seamless, but Sarah also managed to be by my side every second. I cannot thank Sarah and her True Event team enough for going above and beyond in so many ways. Any bride would be lucky to work with such an incredible team.

Sari

Married on 09/23/2017

Words cannot describe how incredible it was to work with True Event. My husband and I worked with Caitlin to plan our wedding. She is EXACTLY who you want to work with when planning your wedding – she was extremely organized, very efficient, and thought of every single detail leading up to the wedding. Caitlin was so helpful in picking vendors, deciding on small details, and thinking of things I would have never thought to do myself. The day-of Caitlin was an absolute godsend. She kept my mom and me calm and made the day absolutely perfect. My husband and I did not have to think about anything other than enjoying our wedding. Caitlin did SO much behind the scenes and we cannot imagine our wedding day without her and her amazing work. Her assistant Kira was also awesome as well! We would highly recommend working with True Event as they truly made our wedding the wedding of our dreams (and more!). Besides the fact Sarah and Caitlin are great planners, they are also the nicest people ever. Such a dream team! Thank you, True Event!

Meghan

Married on 08/26/2017

I had the pleasure of working with Sarah and her team to plan our dream wedding. Sarah helped bring our vision to life and connected us with the best vendors for what we were looking to accomplish. Our day could not have been more magical and we could not have done it without Sarah! We were literally blown away when we saw how our venue had been transformed! Everything was executed to perfection and Sarah went above and beyond to make sure we had the most spectacular day and that everything ran smoothly. Not only is Sarah an amazing event planner, but she is the sweetest and kindest person to work with. She was so easy to work with throughout the entire process! We could not have been happier with our choice to work with True Event and would highly recommend them!!

Liz

Married on 10/15/2016

We started working with Caitlin at True Event five months before our wedding at Jonathan Edwards Winery. We had the major things booked and I had all of my ideas beginning to unfold when I realized that I would never be able to perfectly pull it all together myself while still fully enjoying our wedding. Caitlin was instrumental in those last five months of planning. She kept me on track, guided my design ideas, helped us prioritize impactful details, and handled all of the logistics which was the biggest help. She has done so many weddings with many of the vendors that we were working with and knew the ins and outs of Jonathan Edwards, which allowed us to not have to worry about things you don't even think about and usually come up at the last minute (electricity/sound for the ceremony musicians?!). We felt completely at ease the whole weekend that she was handling whatever came up. She collected our gifts, packed up our car with all of the details we wanted to keep and all of the random stuff that was left behind in the bridal suite. She gave us the biggest peace of mind that everything was handled and taken care of - and that was completely priceless.

We were also planning our rehearsal dinner at Abbott's Lobster in Noank and ended up hiring Caitlin to help set up and run that as well. She came in with the best recommendations for a musician, desserts, picked up flowers from our florist and set it all up before coming up to the winery to run our rehearsal. That event was also perfection and we would never have been able to do everything necessary ourselves without stressing and rushing.

True Event was 100% worth the hire. Caitlin is professional, knowledgeable, and friendly - she feels like a friend through the process - it was honestly such a pleasure working with her. Our wedding was stunningly beautiful and 100% flawlessly executed and we know that that has everything to do with Caitlin's coordination, advice, ideas and attention. Thank you Caitlin!!!

Anne

Married on 09/24/2016

Using True Event for our wedding was hands down the best decision we made in the wedding planning process. We were on the fence about using a wedding planner, so initially asked for help with just coordination and design for our wedding day. But after working with Sarah for a month, we realized that we wanted her help with everything! Sarah planned our Friday rehearsal dinner, welcome party and our wedding day. She created the most stunning design for all events, coordinated all of our rentals, communicated with each vendor personally, and planned the perfect timeline for all of our events. Everything was so well thought out and cohesive, and her insights and advice were invaluable from start to finish. Caitlin assisted us with all of our transportation needs and made what could be a very tedious process incredibly seamless. I was perfectly relaxed and at ease the entire weekend because I knew that True Event had taken care of every detail. Our wedding weekend was perfect in every way - and I can honestly say that we have True Event to thank for that. Don't wait another second thinking about it - they are the very best!

Paolina

Married on 09/24/2016

I found Caitlin at True Even through a mutual friend and I am so, so, so happy that I did! She is a wedding MASTER, knowing exactly what had to be done and removing (almost!) all stress. Not only did Caitlin made sure everything was taken care of and that I had the most amazing time at my wedding, but what she put together was so fun, so beautiful and everything I could have ever wanted. She completely understood my (at many times indecisive) vision and she made it happen. She was always so sweet and handled tricky situations with ease and grace. She kept me calm on the day of, which ensured that I enjoyed the day that much more. Can't say enough about her...hire her immediately! You will be so glad that you did :)

Sammi

Married on 09/10/2016

Sarah True is the person you want by your side throughout the entire wedding planning process and wedding weekend. True Event is personal, professional, and brings together an absolute dream team. They truly felt like part of our family,

Adrienne

Married on 09/10/2016

We worked exclusively with Caitlin for our wedding and feel like she was our sister by the end of it all! Always upbeat, excited, awesome, on top of stuff for the 11 months we worked together. We planned our wedding near New London from NYC, so Caitlin did a lot of the site visits without us and never even mentioned the travel. Nothing was above what she was willing to do, nor did she insert herself in things we thought we could or wanted to handle on our own. In the hectic world of wedding planning, we always stayed on schedule and felt like we were in great hands. The actually week pre wedding and wedding weekend was where Caitlin's true event planning skills came to light. She managed 5 different venues in a 2 mile radius, dozens of vendors, and we hardly heard a thing about any of it, it just got done, and done beautifully! You cannot gone wrong here, Caitlin is awesome!

Megan

Married on 05/28/2016

There should be more stars for people like Sarah True and Caitlin Campbell. I found Sarah through another vendor (Elysium Productions), and from our first conversation, I was filled with confidence. She is a consummate professional and a brilliant creative designer. Sarah took on my wedding plans and helped create a beautiful design to make our tented wedding something magazine-worthy. She connected me with other vendors - some she had worked with before, and some she hadn't - and earned their respect, managing the relationships so that I did not have to and ensuring that everything was running smoothly up until the party clean up after the wedding. Sarah was also a friend - helping me navigate family conflict, normal wedding stress, and all of the unexpected ups and downs along the way. Caitlin, Sarah's fearless No. 2, is just as exceptional. They are on top of it and they know the industry. They are well-respected by their peer, and they'll make your event beautiful and as stress-free as it can be. More than that, they might just become lifelong friends, which is how I consider them!

Asya

Married on 10/03/2015

Sarah and Caitlin were truly amazing! They were able to execute all of the details of our wedding impeccably and provided numerous incredible vendor suggestions. Their patience and demeanor just made the planning process and particularly the day of the wedding so much easier and more relaxing!! On the day of their wedding, I was not aware of a single thing not going the way we planned thanks to their coordination. I would highly recommend working with them for your wedding or event. They are not only organized, knowledgeable, and efficient but just the sweetest, calmest people to work with during the craziness of wedding planning.

Jaclyn

Married on 09/12/2015

I can't say enough wonderful things about True Event! From the moment I met Sarah and Caitlin they felt like friends and I immediately felt comfortable and in great hands!! They were so helpful with every possible detail from recommending different vendors such as bands, photographers, makeup artists to managing the different vendors and the timeline of the day. They helped make my vision come to life and it was exactly what I wanted- and even more!!! Even after the wedding I make it a point to stay in touch because they are such kind and wonderful people whom I now consider friends! I am so thrilled I had the opportunity to work with such talented wedding planners !!!

Tara

Married on 08/15/2015

Two of our favorite weddings had 1 thing in common, True Event. So when it came time to find a team to help plan our wedding, we knew right away that we wanted to work with True Event and they even managed to exceed our already high expectations. Sarah and the entire True Event team were a dream to work with. From providing recommendations for fantastic vendors to helping make all of the visions for our wedding a reality to ensuring every aspect of the day was flawless, I cannot imagine a better team to have partnered with. On top that their taste is impeccable and they are the sweetest people! As a Bride it was a huge asset to not have to worry about anything day of the wedding, they were on top of every detail!


Debbie

Married on 06/20/2015

Sarah was simply the best! She worked with my daughter planning her wedding by supplying her with recommendations of the most talented vendors in CT. She helped to take the stress and uncertainties in planning a wedding out of the equation. She helped organize, creating a time-line for the day, communicated with all of the vendors to make sure that they did exactly as they were contracted to do. She took control and helped to ease the expected anxieties that come with planning a wedding. She was simply the best. Caitlyn, also with True Event, was excellent, as well!!

Caitlin was unbelievable in planning our wedding. From the minute we first met with her she understood exactly the low-key vibe we were going for, but also made sure that we had everything in place to have a wedding that ran smoothly for us and our guests. We both finished graduate school in the month before our wedding so, needless to say, we had a busy year. Caitlin made planning our wedding as easy and efficient as possible. Most importantly, she made the day so much better than we imagined it could be. I can honestly say, it was one of the least stressful and most fun days of my entire life.

Lisa

Married on 06/06/2015

True event was wonderful. They helped us great the dream team which lead to a dream wedding

Caitlin from True Event helped me plan my 160 person wedding in a relatively short amount of time (6 months). She assisted every step of the way - everything from event design and coordination, to vendor referrals, to welcome bags, to transport. Day-of, Caitlin made sure things ran so smoothly that I did not waste a single second worrying about anything other than savoring every moment. It is because of her that my husband and I have so many happy, carefree memories of our special day.

More than that, Caitlin was an absolute joy to work with - responsive, organized, thoughtful, honest and sweet as can be. I honestly could not have pulled everything together without her input, guidance and hard work! Thank you Caitlin & True Event!

Sarah True and her assistant Caitlin Campbell were both so calm, upbeat and unflappable in their work before and during my daughter's wedding - which took place on a holiday weekend, had mutiple events taking place over three days, and entailed guests traveling from eight different countries and thirteen different states. My daughter and her fiance had lots of ideas about what they wanted - but no concept of how difficult or costly implementing these ideas would be. Sarah and Caitlin worked with them to help determine what was really important to them and what were merely "wouldn't it be fun" ideas. The end result was a wedding like none of our guests had ever before experienced . A month later I'm still hearing that it was the "best wedding ever" Most importantly the bride and groom were thrilled!

Amber

Married on 08/23/2014

I loved working with True Event. Sarah and Caitlin made my entire experience a dream come true and they were so sweet along the way. From helping with vendor suggestions (hair, makeup, flowers, supplies) to really listening to what I was thinking and getting the concept nailed down, they were awesome. Would love to work with this crew again some day!

xo

Cheryl

Married on 08/16/2014

Sarah True of True Event, along with Caitlin Campbell were truly dreams throughout the process of planning, preparing for and executing the day of my daughters wedding. They were so kind with every question I had, and took our lead, just adding that little touch that made it a bit more polished.
I would work with True Event any time I needed an event organized or planned, and I would recommend them to anyone with full confidence.

Cheryl

Married on 08/16/2014

I just sat and watched Alexandra and Mark's wedding from this past Summer, It brought back such wonderful memories. Not just of the day, but of the months and weeks before the wedding.
Sarah and Caitlin helped us plan a wedding that was suddenly going to be taking place at our home when the venue we secured, suddenly closed. They took such good care of us, working with what we had already planned and added touches we needed having at home.
This wedding was magical, and I have True Event to thank for so much of that
They took such good care of us, and we didn't have to worry about a thing.
I would call True Event for any special event I had to plan.
Thank you

Mimi

Married on 07/19/2014

I cannot say enough about Sarah True and her team. They are consummate professionals, calm under pressure, always on top of whatever needs to be addressed, and just really nice people. We made the best choice of our lives by hiring them to work on the wedding and I recommend them unequivocally!!!! Love you guys!
Are you interested?
Send a message