Reviews
5.0 out of 5 rating
Quality of service

5 out of 5 rating

Average response time

5 out of 5 rating

Professionalism

5 out of 5 rating

Value

5 out of 5 rating

Flexibility

5 out of 5 rating
100%
Recommended by couples
29 User photos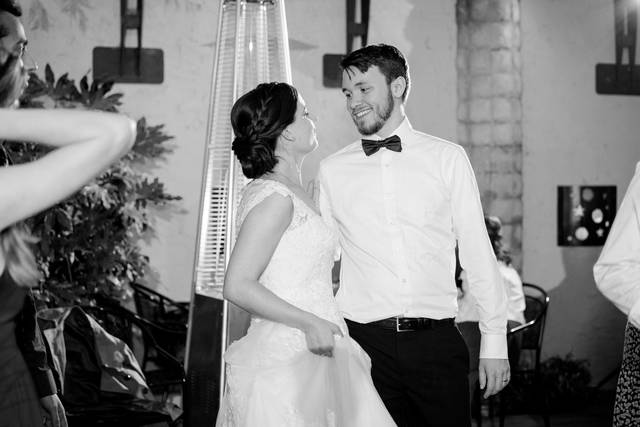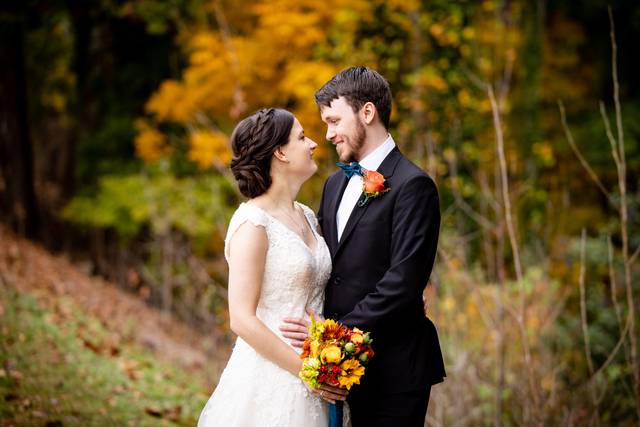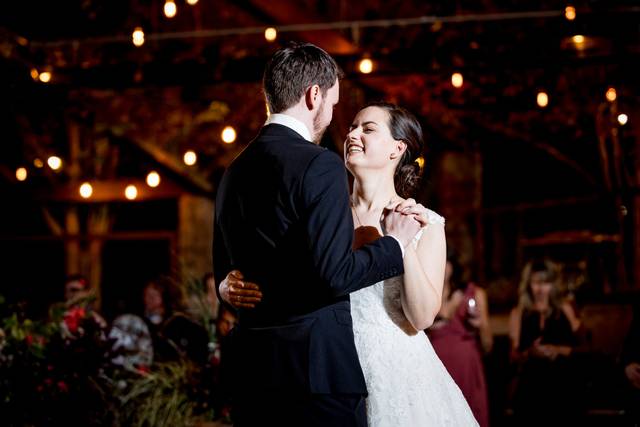 + 25

photos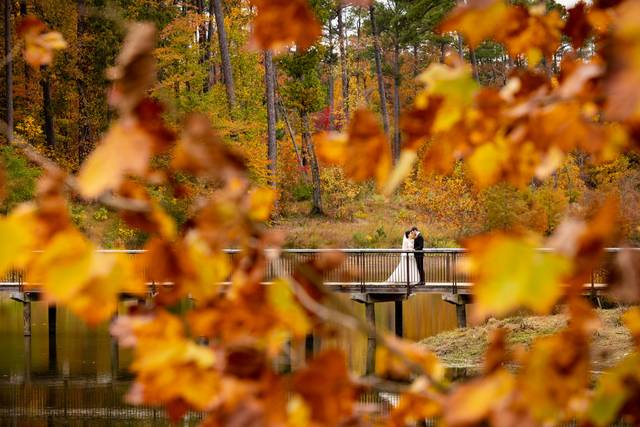 Aliza C.

Married on 03/25/2023

Fantastic wedding photographer!

Tracy made our entire wedding party/families feel so at ease during our wedding day. We were worried wedding photos would feel awkward, but Tracy made the whole experience so fun and light hearted, and both of our families loved her. And the pictures turned out exactly how we wanted; Tracy perfectly captured the feel of the day, and focused on documenting guests and candid photos, which was what was most important to us. I would recommend Tracy to anyone!

Timmester Photography's reply:

Oh my goodness, Aliza, thank you so much for the kind words! We adored working with you and your families, and we are so grateful for the lovely review. Thank you!!

Brooke

Married on 10/29/2022

Incredible wedding photographer!!

Tracy was everything we hoped for in a wedding photographer! She captured such incredible shots of our wedding day and her editing made them shine even more. The posed shots were polished without being stiff and the candids caught special moments throughout the day. She made the most of the fall foliage with the gorgeous color of her work. During the ceremony and reception she melted into the background so we barely noticed she was there, but still managed to capture beautiful closeups.

Before our wedding, Tracy was extremely responsive to emails and answered all our questions. Our reception venue and portrait location were both new to her. She took the time to visit each beforehand to assess the lighting and best spots for photos.

Beyond a fantastic photographer, Tracy is an absolutely wonderful person. She was fun to work with and constantly positive through the whole day which kept us going during a chilly and windy portrait session. She made us feel comfortable in front of the camera and wasn't afraid to make corrections that would improve the shot. She learned the names of our entire wedding party and worked so well with our families. Many of our family and friends complimented what a great job she did and how easy she was to work with.

We are so thankful for these stunning photos that we will cherish for a lifetime! We cannot recommend Timmester Photography highly enough!


+ 5

photos

Timmester Photography's reply:

Wow. Thank you so much for your kind and thoughtful words! I truly appreciate it. It's been an absolute pleasure to work with you two and your lovely families. Thank you!!

Christine

Married on 09/17/2022

Best photographer ever!

Tracy is a joy to be around and takes gorgeous photos. Knew our parties' names and efficiently ran through portraits on schedule. Also took incredible candids. Had a way of encouraging / fan-girling us in a way that made taking "cutesy" photos very natural. She has a great energy but also can make people fall in line when needed (ie wrangling extended family members). She really cares about her work and it shows. We absolutely loved working with Timmester Photography!

Timmester Photography's reply:

Oh my goodness, thank you so much, Christine! I appreciate the kind words, and it was absolutely a delight to work with you, Drew, and your wonderful families and friends! Thank you!!

Are you interested?

Send a message

Katie M.

Married on 03/06/2022

1000000% Recommend!!!!

I truly don't have enough good words to say about Tracy! We first met at my Mom's wedding, where she was the photographer, and my family immediately loved her! Tracy took our engagement photos in Chapel Hill back in September 2019 and then came to the beach in June 2020 and produced the most breathtaking photos of our wedding day...and luckily, she's available to take our photos next summer for our second wedding celebration post-COVID!

Tracy is a true artist. She honestly captures every moment in a way that captivates you and your partner in your most true form. We've already ordered tons of prints from both our engagement and wedding photo shoots and can't wait to have her work hanging in our house for years, and generations, to come! Tracy makes everyone feel at ease and is truly an amazing person to have around on your big day and we simply couldn't imagine having any other photographer.

Additionally, Tracy is extremely response throughout the entire process and amazingly creates beautiful images. The mix of photos she took between posed and fun candid was perfect and I really can't recommend Tracy enough! Can't wait to work with her again next year!

Timmester Photography's reply:

Wow wow wow. Thank you so much for this wonderful review, Katie. I adore you and your family, and I cannot WAIT to see you all again in August 2021. HUGS!

Ashley F.

Married on 02/23/2022

Absolutely Amazing Wedding Photogapher

We hired Tracy for our wedding day photography, and we have been so thrilled with the results! Leading up to the wedding, Tracy was very responsive to questions, and she helped us nail down our photography priorities. She was very open about her pricing and what she thought we could accomplish in the time that we had. Tracy then helped us come up with a detailed photography timeline that kept everyone on track! Tracy even toured our venue before our big day to check lighting, etc. at certain times of day. On the day of our wedding, Tracy and her second shooter, Rebecca, arrived early, kept everyone moving along efficiently, and helped everyone feel at ease. Our friends and family really loved working with them!

So far, we've received our mini-sneak peek, which we were so excited to receive just a few days after our wedding day, and our full sneak peek. Every photo is just beautiful, and we've loved sharing them with our friends and family! Tracy has been incredibly communicative about when we can expect our full gallery, and we're so excited to receive the rest of our photos in several weeks.

Timmester Photography's reply:

Wow. Thank you so much, Ashley! It's been such a delight to work with you two and your families, and I appreciate the kind words and thoughtful review. Thank you!!!

Shivon N.

Married on 11/06/2021

The BEST there is!

I can not say enough great things about our experience with Tracy. Tracy did our engagement photos and there was no question that she would be our wedding photographer too! Not only is her photography out of this world, capturing every moment that makes the lifetime memories, but she is also such a pleasure to work with. My family loved working with Tracy...even the ones who normally don't like their photo taken. ;) She is worth every penny and the best there is!

+ 4

photos

Timmester Photography's reply:

Wow, thank you so much, Shivon! I LOVED working with you, your hubs, and your fabulous families! Thank you for taking the time to write such kind words. I appreciate it!

Rachel E.

Married on 10/01/2021

Great photographer!

Tracy was amazing! Super organized and detail-oriented, she made sure she knew who everyone was and who we needed photos of, and easily navigated our complicated family dynamics. She came up with a rain plan last minute, and it turned out great. It was also really fun and relaxing to take photos before the ceremony. All the photos turned out great, and she got them to us pretty quickly (got a sneak peek of the photos after a week or two, and the full set in about 6 weeks). We highly recommend hiring Tracy!

Timmester Photography's reply:

Thank you so much, Rachel! It was such a delight to work with you two and your families. Hugs to you both!!

Kelly K.

Married on 09/04/2021

Tracy is the very best

I've known Tracy now for almost 2 years and she has been the photographer for both wedding and engagement sessions of good friends, which ultimately led me to hiring her for our wedding! Our engagement session was SO fun - we wanted our 6 month old puppy included and she welcomed her with open arms! She also made my camera shy now husband feel more comfortable than I could have imagined. Then came our wedding day - Tracy travelled to Asheville for her first wedding there without reservation and absolutely brought our wedding dreams to life. She captured our relationship so perfectly, in addition to the key parts of our wedding - our dog, our family, our friends and the party. We love her. We would recommend her to our closest family and friends and hope that she expands her photography expertise so that we can hire her for every major event in our lives

Timmester Photography's reply:

Oh my goodness, thank you so much for the kind words, Kelly!! It has been such a treat to get to know you, your pup, and your wonderful family + friends. I love you guys, and I definitely hope to photograph all of your future major events!! HUGS!

Alison S.

Married on 11/16/2019

Amazing photographer and a pure joy!

Tracy Timmester perfectly captured the joy of our wedding day. She was amazing to work with - from pre-wedding communication, to day of timeline planning - and she made our wedding day completely stress-free. She brought so much creativity when scouting out areas for our portraits, and she even came to our rehearsal to familiarize herself with the venue prior to our wedding day. Tracy is truly a joy to spend time with and our pictures are wonderful as a result. We couldn't recommend Tracy more!

Timmester Photography's reply:

Oh my goodness, thank you for the kind words! I really appreciate it, and I adored working with you. Thank you so much!

Donna T.

Married on 09/22/2019

Exactly what we wanted in a wedding photographer!

Tracy was great to work with! When we first met Tracy, her personality was what told us she was the right photographer for us. She's very personable, energetic, upbeat, and funny - while also being very down to earth, thoughtful, and genuine. She was extremely responsive not only during the planning process, but she also turned around the full gallery super quickly after our wedding. She met up with us before our wedding to walk around downtown Raleigh and scope out several locations that would work well for pictures. She listened to and incorporated our ideas, and also provided her professional advice and insight. Tracy was absolutely amazing on our wedding day. She was very calm and organized, and had a great method for efficiently working through the list of pictures, coordinating where people needed to be, and keeping everyone smiling! The mix of candid and posed photos was just what we wanted. The quality of and variety of shots was perfect. It was very evident throughout the process that Tracy truly loves what she does. Tracy did a wonderful job capturing our big day and we highly recommend Timmester Photography!!

Timmester Photography's reply:

Wow, wow, wow. Thank you for this thoughtful and wonderful review. You guys are the best! Sending you all of the hugs. Thank you!

Lori I.

Married on 08/02/2019

Awesome wedding photographer!

We hired Tracy for my daughter's wedding and she was incredible. She and her team were very professional and organized. We were able to get every group picture done very quickly after the wedding. The pictures were amazing! Her timeliness in getting the pictures to us was great also. I would highly recommend her for any and all of your photography needs.

Timmester Photography's reply:

It was SUCH a pleasure to work with you and your family! Thank you for taking the time to write such a kind and thoughtful review. I appreciate it!

Nicole E.

Married on 05/25/2019

Fantastic wedding photographer!

Tracy was wonderful and captured the feel of our wedding brilliantly! We were looking for a photojournalistic approach, and her style easily adapted from the drama of a cathedral ceremony to the intimate exuberance of a backyard reception. She was a pleasure to work with throughout the process: friendly, energetic, organized, and responsive. Attentive to our preferences, she also offered her professional suggestions and scouted locations around the venue in advance for a seamless portrait session. Day-of she was calm and efficient but got everybody smiling (even my brother, a legendary scowler) and I appreciated how rapidly she moved us through the group photos and portraits despite changing light. Afterwards I was impressed at how quickly she turned around the galleries, at how well they reminded me of the event, and at many photos I loved. Highly recommend!

Anu W.

Married on 05/19/2019

Simply Incredible

Tracy was easily one of my favorite vendors to work with. She is an absolute pro at what she does, and has such a sweet personality that makes everything so smooth. On the big day, she had endless energy and the ability to seem like she was everywhere at once, capturing so many wonderful moments. Her couple portraits of us are absolutely stunning, and I'm having trouble picking my favorite! She is also amazing at capturing interracial couples. So many photographers have difficulty with that and will wash out one spouse to compensate. I am definitely going to hire her again for any other big life moments, and I know she will do an incredible job again.

Lauren

Married on 04/28/2019

Tracy is freaking awesome

My husband and I are not the most comfortable in front of the camera, but working with Tracy, we quickly got over that! From our first meeting with her, we felt like we had found a photographer we connected with. We did an engagement shoot with her, which I definitely recommend, as you will get to spend time with Tracy, get comfortable in front of the camera, and get some awesome pictures of you and your cutie to boot. On the wedding day, she made us feel so at ease, and we were cracking up! Part of why we picked Tracy is Timmester Photography's candid style, and even the sneak peeks we have gotten so far have shown us some amazing captured memories and emotions. Tracy and her team are incredibly detail oriented and genuinely do not want to miss a single thing. Their enthusiasm is so easy to get caught up in that you stop focusing on the small stuff and get lost in the moment. Their work is beautiful and they so clearly care about the couples they work with - we're so glad they were a part of our wedding day.

Timmester Photography's reply:

Oh my goodness, Lauren! Thank you for these kind words! We truly do not want to miss a single thing, and I'm so glad that you noted that and felt that way. Thank you for saying so and for taking the time to write this! HUGS!!

Amanda S.

Married on 11/11/2018

Wonderful Person and Photographer

Tracy is dream to work with and put us so at ease! The photographs she took were so gorgeous and timeless. She really took the time to get to know us a couple and was able to capture our essence on our big day. We were beyond thrilled with the photographs!

Timmester Photography's reply:

Thank you for the lovely words, Amanda. I appreciate it! I miss you two and I hope we hang out in Raleigh some time soon. Hugs!

Francesco R.

Married on 10/06/2018

Fun and very professional

It was really fun to work with Tracy. She took amazing pictures and she was able to capture some instants that really framed our emotions at that time. Great friend and great professional.

Brooke

Married on 09/22/2018

If you are looking for a wedding photographer, stop what you are doing and choose Timmester Photography. Tracy is AMAZING. She was my favorite vendor to work with. She is so incredibly nice and accommodating. She has several different wedding packages to choose from and will help make a custom package for you if needed. My wedding was in Raleigh, NC but my husband and I live in Greenville, NC. Tracy was nice enough to drive all the way to Greenville from Chapel Hill, on a weeknight, to do our engagement pictures. Even after having to reschedule several times due to weather. It was also sweltering hot and she was able to make my husband and I look like models despite the heat. She also was more than willing to allow our dogs to be a part of the photoshoot! She even made them look like they are well-behaved dog models (they are not). For all of the pictures she has had a super fast turn-around. At the last minute I decided I wanted to have bridal portraits done before the wedding and she obliged without question. She did a super fast turn around for those pictures as well so that I could display a portrait at the wedding reception. The day of the wedding we had two shooters so that the guys had getting ready pictures, and the girls. Plus we had plenty of coverage during the ceremony and reception. We got married on 9/22/18 and she has already gotten us a sneak peek!! The pictures are beautiful and I can't wait to get the rest. She also does beautiful guest books with your engagement pictures and wedding books with your pictures that are of supreme quality. They are hard back with thick, hard pages for the pictures. Tracy is the best!! I want her to photograph my whole life. Thank you for everything!!

Timmester Photography's reply:

Oh my goodness, Brooke, you guys are the sweetest. Thank you for the kind words! I'm down with being your photographer for life. :) :)

Chelsea

Married on 08/24/2018

Amazing Photographer - Highlight of our wedding!

I just went to recommend Timmester Photography to a friend and realized that I never wrote a review!! How could I?! They are AMAZING.

I'm very picky about photography and spent more time finding a photographer than any other vendor, by far. Tracy Timmester is everything I was looking for and more. She is upbeat and friendly and very very skilled in her work. She scouted my venue and portrait location ahead of time since she hadn't shot it before, spending days in the Summer heat finding the best spots for us. She has a ton of energy (I don't know how she does it) and is on top of her game, keeping everyone wrangled and in a good mood. She's also hilarious and even our grumpiest participants were having a good time with her. All that for an affordable price too! I really feel like I lucked out and will use Tracy again anytime I have the chance, no contest.

Months after my wedding, I honestly hear more from my wedding party about my photographers (Tracy and Jennifer, our second shooter) and their amazing photos than anything else - they LOVED Tracy, and everyone passed the photos around and raved about them.

If you like her style, look no further - she really is the best, and she's very flexible. Just let her know what you need and she'll work something out!

+ 2

photos

Timmester Photography's reply:

Wow! Thank you so much, Chelsea. This is such a delight for us to read. Thank you for trusting us to shoot your wedding, and thank you for these lovely, kind words!! Hugs!

Amanda

Married on 06/23/2018

We chose Tracy for our engagement photos and our wedding. She did an amazing job with our engagement session and the photos all looked amazing! On our wedding day, Tracy came to the venue early to set up and made sure to get all the details photographed early. We really felt like she was able capture our entire day without really being seen. She and her assistant photographer made the process efficient and easy when taking family photos and the wedding party photos. We have loved all the photos so much! The quality that drew us to Tracy as our wedding photographer was her ability and desire to capture special moments in real time without the staging that other photographers might use. We highly recommend Tracy!

Timmester Photography's reply:

Thank you so much, Amanda! It has been such a pleasure working with you two. HUGS!!

Danielle

Married on 06/01/2018

The BEST photographer!

I am sorry I did not write this review sooner because Tracy is absolutely AMAZING!! Being new to the RDU area my husband and I were super concerned with finding a photographer that wasn't in the way and who constantly made us pose. We wanted someone who captured REAL genuine moments and snuck around as if she were another guest at our wedding and Tracy was that person and she exceeded all of our expectations. Even with the tight schedule between our church portraits, our stop in between and making it to our venue on time she still remained calm, organized, funny and managed to get the BEST pictures. We did not see her once during our reception and started to worry what pictures we would get back... FEAR NOT, she hid and mingled in the middle of the dance floor and got the most amazing pictures of everyone in their true environment. We could not be any happier with using Tracy to document the most important day of our lives. The photos she returned to us were breathtaking and real. To top it off, Tracy is an awesome and caring person, she knew everyone's name in the bridal party, she knew the parents names and even the grandparents, without introduction. She truly cares about everyone enjoying themselves and getting the perfect pictures and she does not disappoint. We would HIGHLY recommend Tracy for any special day or event, I promise she will blow you away.

Hannah

Married on 10/07/2017

Tracy was the best decision we made for our wedding. We wanted to love the candids as much as the portraits and really admired her photo journalistic style as well as her ability to blend into the background. She was super responsive to emails and concerns. She even came to our rehearsal to meet everyone, scope out some locations and put our mind at ease. She was completely unobtrusive during the ceremony and reception. I barely noticed she was there but she captured EVERYTHING. She had a blog post preview for us within less than a week and our entire gallery to us in less than a month. We even got our photos before a friend of mine whose wedding was a full 3 months earlier. Once the wedding is over, having those photos ASAP is amazing. I'm so glad we have a flash drive of all our high resolution photos to keep forever. Our friends and family had rave reviews of her on the day of and after seeing the photos. They commented the following:
"Best wedding photos I've ever seen"
"The photos are so gorgeous"
"The candids are amazing and really captured people's personalities and all the little moments"
"I want to use her for my wedding"
"She was so fun and funny!"

TL;DR: HIRE TRACY

+ 2

photos

Lauren

Married on 06/30/2017

Tracy was our photographer at our wedding in September 2017 and we could not have been happier with her and the photographs she took. She is extremely easy to work with and made us feel at ease during the entire process. She took the time to get to know us and find out what we were looking for and was very flexible, attentive, and thoughtful. She even took the time to attend our rehearsal so that she knew who all of the wedding party was and the plan for the day. Taking photos for hours can be awkward, but Tracy kept us laughing every step of the way and we were absolutely overjoyed with all of the photos she took. She did an excellent job of capturing moments that felt special and candid. Tracy was a pleasure to work with after the wedding as well, retouching and photoshopping photos so that the final result was perfect. We loved working with her and would absolutely recommend her!!!

Shoshana

Married on 04/22/2017

We booked with Tracy late, after deciding on a last-minute change of photographers. And OH MAN, are we glad we did. There are not enough superlatives to describe how happy we are with her work. She was an absolute delight to work with--not only is she a kickass woman that I legit want to be friends with, but from a professional standpoint, she was flexible and open to our requests, prompt and responsive in all communication, was able to keep everyone calm, happy, and smiling during the family portrait sessions, and managed to get an insane amount of coverage of all the events, without ever seeming obtrusive or in the way. And OMG HER PHOTOS. My husband and I keep looking through them and smiling/crying. We fell in love with her photojournalistic style, her amazing eye, and the crisp, clear colors of her photos (my husband and I both HATE the current trend of dark, moody, heavily filtered, instagram-esque wedding photography). She gave us exactly the style we wanted, and more: Her portraits are beautiful, but her candids are insane, and perfectly captured the joy, energy, movement, and feel of the day. She also hired a truly fantastic second shooter (Nathan Abplanalp in Charlotte), and together, they produced the wedding photos of our dreams.

Stephanie

Married on 01/07/2017

Tracy is a phenomenal wedding photographer!! She is extremely talented, organized, and responsive...everything you could ask for in a wedding photographer and more! I am so happy that we went with her and just love our wedding photos! Our photos are absolutely stunning! One thing that stood out to me about Tracy is that she has a real knack for capturing people's emotions, which really lets you to relive the day through the beautiful photos. I just love going through our photos and remembering so many special moments, which are all beautifully captured. Tracy's energetic personality also kept everyone upbeat throughout the day...my mom must have commented a dozen times about what a great photographer she was...and this was all before we could see any of the beautiful photos! As many other reviewers have noted, she is also incredibly organized. She remembered from our first phone call the one shot that my husband wanted to get (which I had totally forgotten), and had tons of helpful suggestions about doing the group shots and photos at some of the sites around DC. I was highly impressed on the big day that Tracy seemed to know our timeline inside and out, as well as the names of practically all of the family members we were including in the group shots and bridal party members! It really helped a ton in keeping things on track to have someone who was so on top of everything! I would highly recommend Tracy for wedding photography; you will get absolutely gorgeous photos and won't be disappointed!!

Charlotte

Married on 06/11/2016

Tracy is phenomenal. She was our photographer for both our engagement shoot and our wedding, and we're so glad that we got to work with her. That's for several reasons: first, of course, her photos are beautiful, and she has a great eye for composition. She's clearly skilled, and that's obviously need number 1 when selecting a wedding photographer :). But in addition to that, she's also fun, relaxed, professional, and organized. As with many of the other reviews on here, I knew I wanted her as our photographer from the first meeting.
Three things stood out to me in particular at both the engagement shoot and the wedding: (1) She made it so easy! As an example, my fiance and I were thinking that the engagement shoot would be awkward (all those poses!), but she made it comfortable, laid back, and entertaining. (2) She does it all without needing to dictate or lead the group; the "posed" photos at the wedding didn't take much time at all, and the majority of them came from her and her partner (in this case, Stephen) blending in effectively to capture key moments. (3) She truly cares about the work and throws herself into it.
On the logistical side of things, Tracy is highly organized. Everything is shared online, and she's highly responsive. This helped me feel completely confident that we were in good hands :). Part of this process includes filling out a form of the different groups/people whom you need photos of at the wedding, so she can ensure that she captures those. The one little suggestion I'd make is that in addition to the list of people, perhaps it would also be good to have a list of particular items/views needed; I take responsibility for this, but there are a few things that I wish I had specifically asked for photos of, such as certain views of the venue, particular aspects of my dress, etc. So maybe just an additional page to that planning survey would be a nice add.
We are thrilled with our photos, and are so grateful. Thank you, Tracy!
Are you interested?
Send a message