12 Reviews
Recommended by 93% of couples
Quality of service

4.8 out of 5 rating

Average response time

4.6 out of 5 rating

Professionalism

4.7 out of 5 rating

Value

4.5 out of 5 rating

Flexibility

4.7 out of 5 rating
Awards
3 User photos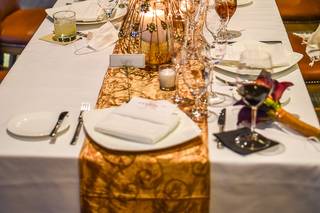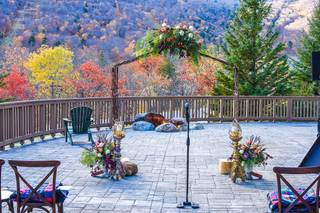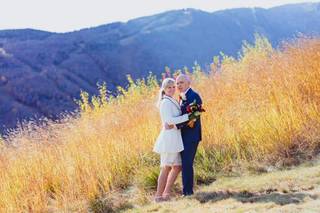 Hillary

Married on 10/10/2015

It was absolutely perfect! It was so beautiful and they were so helpful! They helped with everything from meeting with my photographer and creating a timeline to making sure I was on top of my to-do list!

Stowe Mountain Resort's reply:

Thank you Hillary! You guys were wonderful to work with! Your wedding vision was beautiful and I'm just so glad your day was everything you imagined it'd be! All my best wishes to you both! xo

Lacy and her team are wonderful to work with. Very approachable and willing to help where ever they can.

Lisa

Married on 10/12/2014

This was a fabulous venue, It was excellent! Lacy was so responsive and helpful with any questions that I had and made sure the day went so smoothly! Blythe was there until the bitter end coordinating the shuttles and made sure my gifts made it to the room! Couldn't have asked for a better wedding experience!

Are you interested?

Send a message

Julie

Married on 03/09/2014

Everything was perfect for our wedding. The staff could not have been more helpful, kind, friendly and knowledgeable throughout the planning process, the event and even after. The food was delicious, the venue was beautiful and everything was beyond our expectations. Having planned mostly from a great distance, we were a bit nervous about overlooked details, but we could not have been happier. I would definitely recommend to anyone looking for the event of their dreams.

Jennifer

Married on 03/02/2014

Stowe Mountain Resort provided truly exceptional services for my wedding. There is no other resort in New England that compares to Stowe's unique characteristics and caters to every wedding necessity on site.

Marie

Married on 07/13/2013

Lacy and Wendy were an absolute delight to work with. They made sure every detail of our big day was taken care of so we were actually able to enjoy the event vs. being stressed about it! You will not be disappointed if you choose Stowe Mountain Resort as your venue for any occasion.

Erika

Married on 06/29/2013

Ben and I chose to have our wedding at Spruce Camp Base Lodge initially for a few reasons: sentimental (Stowe holds a special place in our hearts), natural beauty (the lodge itself is stunning, not to mention the views of the mountains outside), and for the rain plan (with a lot of previous experience with rain on important days, we knew we had to love the rain plan just as much as the outdoor plan). What we got in return was so much more than just those three initial reasons!

The more we visited Spruce Camp, the more we realized just how stunning the architecture of the building is, without any decorations. We loved that the building could stand on its own in terms of decor, and that we could add minimal accents to transfer the room from a base lodge to our reception. In terms of catering, the food was fantastic! Not only that, the chef was more than willing to help us create a menu that satisfied our guests, especially those with dietary restrictions.

We worked closely with Wendy Collins, our events coordinator through Stowe Mountain Resort from the beginning to the end of the planning stages. Wendy is Stowe's best kept secret - neither Ben nor myself could imagine planning the wedding, or what it would have been like without her! Wendy helped take whispers of ideas we had and turned them into reality. Her calming reassurance made us confident that we were making the right decisions for etiquette and for our vision for the day. She was available to us to help answer any questions or problem solve any issues, before, during and after the big day. She also helped coordinate information with Stowe Mountain Lodge, which was incredibly helpful and made for a seamless weekend. When I think back on our wedding, and how happy we were to choose Stowe, Wendy always comes to mind!

We couldn't imagine our wedding anywhere other than Stowe, and at Spruce Camp Base Lodge. They treated us like royalty and helped our vision for the day become a reality!

Heidi

Married on 08/08/2009

SMR was the perfect venue for our wedding (in theory it is 5 out of 5, but of course I have to hope that it could cost even less). The setting at the base of ski slopes with both indoor and outdoor options as well as a walkable hotel were exactly what we wanted and needed for our guests to feel comfortable. Working with Calais was a breeze because she and SMR have the know how and resources to be flexible within their standard practice without making me feel like a demanding bride. For example, they liked my idea of a plated salad yet buffet entrée and it worked well with our toasts over salad, they allowed me to substitute menu items. Alcohol was by the drink and therefore very affordable with our mixed crowd. They even let ordered us a Magic Hat keg! As I worked with SMR and Calais, the starting point was us, not some pre-set, generic wedding that you then add onto. Though there have been weddings, proms and conferences in this venue, and I've seen them all, I didn't feel like I was just in any other ballroom. I was able to craft a unique reception with the level of involvement I could handle and SMR did the rest!

Jessica

Married on 09/22/2018

Kristin, Deb, Amanda, and their team did such an amazing job of giving us our dream wedding. We asked for a lot of small details (ie ice cream cookie sandwiches instead of a wedding cake) that the team delivered every time. Kristin was helpful in reviewing every aspect of our event and making sure we were all on the same page. There were a few times that we didn't receive an email response for a few days. This wasn't much of an issue because once we did receive a response, it had all the information that we needed. Planning a wedding is stressful, so you want immediate responses- but rest assured that the team at Stowe Mountain Resort is attentive to your needs.

Just something to keep in mind- Stowe Mountain Resort is owned by a different company from Stowe Mountain Lodge, so this caused a bit of confusion (i.e. you need to communicate with the hotel to make a room block or plan anything in the hotel).

Sarah H.

Married on 02/10/2022

Excellence in today's COVID times

Stowe Mtn Lodge is a gorgeous location with an excellent and dedicated staff. Given COVID times, we had to completely change our wedding plans and the staff at Stowe made is seamless. It was a magical experience from start to finish - the food, décor, catering, service all were in perfect step and I would highly recommend the site.

Crystal

Married on 07/04/2015

Venue is beautiful and team was 100% FABULOUS leading up to the event however, the day of the event there were some things that weren't exactly as expected:
-there was a screen to a window leaning up against the cake table, Bride had to ask for it to be removed
-entrees were delayed and guests were waiting a long time in their seats. The postponed "first dance" could have distracted guests (as requested of the bride and groom) but staff were prepared for meals to start coming and they didn't come as expected creating awkwardness.
-fruit and yogurt was not initially presented, Bride had to ask for it to come out when dessert was almost over
-coordination with some vendors could have been improved-DJ played last song at 11PM (we were slotted to be there until 11:30PM) and both phototgrapher and videographer were gone for sparkler send off. In the moment bride and groom didn't realize saying goodbye to the videographer and photographer that they wouldn't be able to capture that special event but thought it was/could have been punctuated by venue with vendors when outlining evening. Lastly, the DJ was packing up after 11PM while guests were still there.

Stowe Mountain Resort's reply:

Dear Crystal,
Thank you for your feedback. Of course, we would prefer to hear that you were 100% satisfied with your special event. Regarding the window screen that was left leaning against the wall by the window, we do apologize, as it should have been removed immediately from the room. It was taken down so power could be run through the window to the photo booth, which you had requested to be outside. As you are aware, the photo booth had to be moved inside due to the weather and then back outside upon your request. This caused some remnants to be left behind in visible locations (i.e. the window screen) during the hurried transition.
Unfortunately, the lag time between the first course and main course was due to the impromptu dance party that took place in between courses and the recommendation to "postpone" the first dance was in an effort to expedite dinner service so your guests could actually enjoy dancing sooner rather than later. The DJ later explained that he was surprised when guests started to dance to his dinner music selection. Needless to say, we try our best as an event team to work around spontaneous occurrences such as these, and we hope that any fall back, like delayed food service, can be understood as a result of the spontaneity.
Lastly, regarding the end times of each vendor (i.e. DJ, Photographer, Videographer) versus the venue, please be aware that each vendor has different contracts with contracted end times, and therefore are independent of the venue's end time. Even so, we want nothing less than perfection and to exceed your expectations in every way. On behalf of Stowe Mountain Resort, please accept our sincerest apologies for the inconveniences and disappointments you experienced on your wedding day. Thank you especially, for your kindness and understanding as we have worked through this. We wish you all the best!


Angi

Married on 06/27/2015

We were so thrilled to host our wedding guests at the Cliff House in Stowe at the top of the gondola. So many of my family were experiencing Vermont for the first time and what a great way to show them the area at the top of the mountain. So you can imagine our extreme disappointment when we were informed a few days before our Rehearsal dinner that the gondola was broken and they couldn't get parts to fix it in time for our rehearsal. And yes, this is the only way to access the Cliff House. Can you imagine if the gondola broke during ski season - I'm sure it would have been fixed immediately.

We should have been more diligent in writing our contract with them becuase their plan B was to host us in a basement conference room and some cheesy resort (meanwhile paying the same amount). If it wasn't for my husband's persistant and direct communication we would have ended up in the basement. He almost had to drive to Stowe to get anyone to call us back (they were in meetings I guess).

So, they ended up working with us and finding another location at a golf club but it was outside while the club house was filled with guests. Not the Cliff House experience that we were going for at all. They did give us a tiny discount on the set up fee but didn't compensate the way you would expect.

All that being said, once the event was in action the staff was great and the food was pretty good. I would say if you do decide to have an event at the Cliff House that you write your contract very cafefull and have your own plan B and ask for a refund if the gondola breaks down.

Stowe Mountain Resort's reply:

Dear Angi,

Thank you for your honest feedback. We completely understand your disappointment with the Gondola being inoperable on the day of your event; thus resulting in the need to use a back up location. It is of our utmost concern that we provide nothing less than an exceptional and memorable, yet safe experience for our guests. It is extremely disappointing to us, as well, to encounter an issue with the Gondola during any time it is operational, but particularly during a special event. An issue with the Gondola is always something that is completely unpredictable and the resort does everything within its power to see that it is back on-line as quickly as possible, regardless of the season or event. However, sometimes the length of time it takes to bring it back on-line is not something we have any control over.

With regard to the back-up location, we offered several different options beyond what had been secured as the backup location in your contract. We were also prepared to offer you a way out of your contract, should you have desired that, but fortunately, you found the Cottage as a suitable alternative. We are glad to hear you enjoyed the food and the service we provided for your Rehearsal Dinner, thank you. It was a pleasure to meet you both and on behalf of Stowe Mountain Resort, please accept our sincerest apologies for the inconvenience and thank you again for choosing to host your special event with us!