26 Reviews
Recommended by 100% of couples
Quality of service

5 out of 5 rating

Average response time

5 out of 5 rating

Professionalism

5 out of 5 rating

Value

5 out of 5 rating

Flexibility

5 out of 5 rating
Awards
7 User photos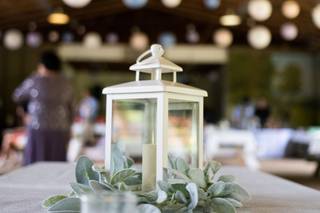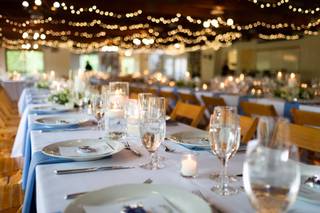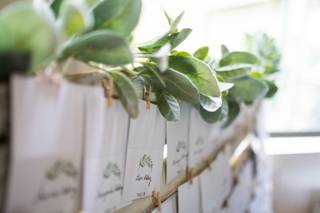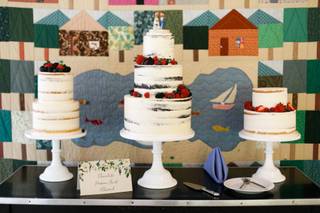 + 3

photos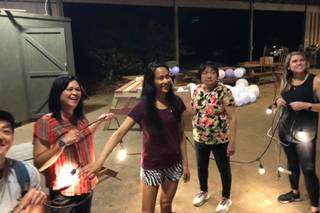 Teresa T.

Married on 05/06/2023

Best Wedding Ever

My daughter's wedding would not have been the wonderful perfect day that it was without Steph. Steph was very organized, available for any questions we had and most of all kind. The day ran smoothly from the church to the final sparkler send off. We hired Steph for day of planning but she was so much more, great communication, kept all the vendors organized and ensured that we had a stress free and magical day. Many thanks to Steph and her professionalism. Teresa T.

Jayme A.

Married on 04/08/2023

Steph is a pro!

Our only regret is that we did not hire Steph to assist us with our wedding planning sooner! As our day-of coordinator, Steph took total control of the day and made sure that the train stayed on the tracks. She was super professional and organized in her coordination with the vendors in the days leading up to the wedding as well. Absolutely recommend her services for your big day!

Kara

Married on 01/07/2023

Smartest thing we did

Surely like other couples, you think of ways to "save" on your wedding. Unequivocally, we were able to save time, stress, and many headaches. Hiring Steph was the smartest decision we made for our wedding. Her ability to coordinate, go above and beyond, and unload all the stress from the bride & groom on the wedding day cemented the fact we made a good decision.

Are you interested?

Send a message

Stephanie F.

Married on 11/15/2019

Steph is a fantastic coordinator and a joy to work with!

I would recommend Steph as a coordinator for any wedding or event - she was our coordinator for our wedding in Charlottesville and she made the whole event - esp the day of - SO much easier. She promptly answered every inane question I asked (and there were a LOT) and worked her magic to somehow make a pretty hectic event completely stress free for us, even managing all the decor and racing back to my apartment from the church when we forgot the rings just before the ceremony! Thanks again, Steph for all you did!!

Case V.

Married on 11/05/2019

Exceeded all expectations and made our night unforgettable!

Steph was awesome! She was super responsive and did everything in a timely manner. She was able to adapt on the fly and keep things moving in the background seamlessly. She grouped everything together for us and made sure we didn't have to worry about anything! She even had the guts to tell us to leave certain things alone because she would take care of them for us. She even cleaned up for us after our event! She worked great with all the other vendors and made sure to answer all of their questions so we didn't have. She was very knowledgeable and thought of everything we couldn't think of. You won't regret having coordinate your wedding/event!

Samantha K.

Married on 10/13/2019

Invaluable

I have to echo another review on here - hiring Steph was easily the best money we spent on our wedding. She made EVERYTHING- from finding and hiring vendors, to managing costs and budgets, to detailed decorations- a breeze.

She went above and beyond for us, and you can tell immediately upon meeting her that she does for every one of her couples. She is an utter professional, with tons of experience planning in the Charlottesville area.

We received so many compliments on her specifically from our parents and friends. She was an absolute angel to have during the almost-year planning our wedding. I cannot recommend her highly enough!

Steph Saunders Events's reply:

You two were such a fun couple which made this process even more fun! This was such a great and unique wedding to plan, the best 363 days spent together! :)

Allison

Married on 09/14/2019

I wholeheartedly recommend Steph for everyone. She's amazing!

Steph is absolutely amazing. When I first began planning my wedding, I didn't really know what a wedding coordinator was and I wasn't sure if I needed one. Several vendors kept recommending that I hire a coordinator, eventually I complied. I can honestly say that hiring Steph was the best thing I did for my wedding. I'm so happy I decided to hire a coordinator and that I hired HER instead of any other coordinator I found. I hired her for the month of my wedding but she was helpful all throughout the planning process, the month before the wedding, the day of the wedding, and even after the wedding.

All of the married folks I had talked to gave me the advice of ignoring any issues that arise on your wedding day and focus on enjoying yourself. Because of Steph, I did not need to take that advice since there was not a single issue for me to deal with. Her hard work allowed me to fully enjoy my wedding and be present. She coordinated all of the other vendors, helped us decorate (which she has a fantastic eye for!), kept me and my guests/family calm, helped set-up and clean-up, gave me recommendations and advice, caught any mistakes I made or items I forgot along the way, etc. etc. etc. The list goes on and on of everything she did for my wedding.

Steph was hands-down the best money I spent on my wedding. She was more valuable than the food, the dress, the cake, etc. because she allowed me to enjoy my wedding. Because of her, I was able to cherish and enjoy every moment with my husband and guests. I never felt stressed or anxious because I knew she had everything under control. She also worked so incredibly hard -- I don't think I ever saw her sit down or take a break. Her fee is nothing compared to all the work she did....her clients make out like bandits.

This is a long review, but I just can't stress it enough how amazing Steph is and how much she did for our wedding. If she is available on your wedding date, book her immediately!

Ellen

Married on 05/25/2019

Amazing Coordinator!

Steph was amazing to work with! We hired her for day of coordination and it was one of the best decisions we made. Not only did she make sure everything was perfect day of, but she also spent time a couple weeks before our wedding contacting all our vendors and creating a timeline so that everyone was on the same page. On the day of, Steph was on top of everything that needed to be done from start to finish – I didn't have to worry about a thing! She really made it possible for us to be in the moment and enjoy ourselves. We couldn't have pulled off the big day without her and I would highly recommend her to any bride! Thank you, Steph!

Christina

Married on 05/04/2019

Lifesaver, Innovator, Ninja--Steph is the Complete Package

There is no way around it--wedding planning is stressful. Do yourself the ultimate favor and hire Steph Saunders. She is worth a million times her weight in gold but is super affordable. Steph is also highly professional and quick-thinking...honestly she is just freaking amazing. Our getting-ready site didn't have any full-length mirrors and she took her own mirrors off the walls of her house and brought them to our venue--that's just a tiny peek into the level of dedication you will get if you book Steph Saunders. A lot of our wedding decor was DIY and she was there to help every step of the way. She had also worked with most (if not all) of our vendors before which was a total coincidence--this just goes to show just how experienced she is. We were at a venue with multiple sites for cocktail, dinner and dancing (kind of spread apart) but she put together an amazing timeline and everything was exactly on-time. We got compliments from our guests about her, who were super impressed to learn she is a one-woman operation. There are some people who really can do it all and Steph is one of them.

+ 3

photos

Amanda

Married on 03/30/2019

Totally Worth It!!!

Hiring Steph as our week of coordinator was THE BEST decision we could have made for our March 2019 wedding!!

I plan events for a living so the planning part we had a grasp on, but we decided early on we wanted someone week of our wedding and day of the tend to last minute details, ensure things run smoothly, and deal with any of the chaos. Finding Steph was a lifesaver! From the get go she was easy to work with, prompt in responding to questions and day of the wedding an absolute lifesaver!! Steph helped to make our wedding day an absolute fairytale!


Steph Saunders Events's reply:

Thank you so much Amanda! You and Will were a blast to work with. I always love coordinating for planners, we think alike! ;)

Allison

Married on 11/10/2018

Amazing Job

Steph was flawless!! She did such an amazing job setting up everything and running the show. I was able to relax and enjoy my day just being the bride. She did such a great job communicating with us and making sure our day ran smoothly. I can't express enough how amazing she is!!

Jessica R.

Married on 11/03/2018

So helpful and amazing!!!!

Choosing Steph to help with the weekend of my wedding was by far one of the best choices I made. She made everything 100% smoother and allowed me to take it easy and enjoy the weekend. She helped with all the small details I would have definitely forgotten about in the moment to the logistical things I just couldn't figure out. She is amazing, kind and so helpful! You won't regret hiring her for your special day!!

Melissa

Married on 10/20/2018

Only happy memories!

That's what Steph gives you, only happy memories! I have no complaints from working with her and am so happy that I went with my gut after our first meeting and put my trust in Steph to help make our day so special. We had a very different wedding in terms of having to complete all set up and diy decorating for the ceremony and reception, Steph jumped in and helped with everything we needed. I was comfortable explaining situations to her that I was worried may play out with anxieties due to the venue, guests, and general wedding craziness but nothing seemed to phase her!!

Linsey

Married on 10/06/2018

I cannot speak enough about how awesome Steph is! She is so professional, responsive and helpful. Thanks to her the day was perfect and ran so smoothly. She made sure every detail matched my vision and accepeted my last minute changes with a smile and grace and made them happen. She communicated with all of our vendors with kindness and professionalism to make sure everyone was ready to go.

Katie

Married on 09/22/2018

There are not enough words to describe how great Steph is! Any bride that is wanting wedding planning services should definitely reach out to her. Steph was my day of coordinator for my September 22nd wedding at Madison at the Mill in Orange, Va. She took the time to understand what I wanted and helped tweak little details that I wasn't so sure of. If at any point leading up to the wedding I felt lost, Steph was able to guide me in the right direction and always had suggestions when I needed ideas. I wasn't stressed at all on my wedding day thanks to her thoroughness, and everything ran smoothly and according to plan. I had multiple vendors and members of my bridal party come to tell me how much they enjoyed working with her and had so many nice things to say. She is incredibly sweet, talented, and organized, and I cannot imagine what my day would have looked like without her. I cannot recommend her enough!!


Autumn

Married on 09/08/2018

You will not find anyone better than Steph. I booked Steph as my day-of coordinator with little-to-no knowledge of what that actually meant, just that a recently married friend recommended I find someone to provide this service. I could not be more grateful that I stumbled upon Steph's profile! She was so organized and positive the entire weekend. If we had questions, she had answers. If we wanted to change something, she made it happen without question or pause. I didn't worry about anything on my wedding day, thanks entirely to Steph! My venue only allowed for 1.5 hrs to set up prior to our ceremony. Steph got everyone organized and on task; they were done with time to spare! Seriously, other than marrying my love, Steph was my favorite part of my wedding day!

Lindsey

Married on 08/25/2018

Wow. Steph is beyond amazing. She was our weekend coordinator for our wedding on August 25, 2018. We maybe touched base briefly 2 or 3 times a few months out, but the fun began the week of - Steph is very detailed oriented, friendly, kind, patient, and organized.

From the moment I found her, I knew we'd be in good hands. She is very committed and it shows in her work ethic. She was so calm from the beginning, I didn't have to stress out during the entire weekend. She has a great eye for decor and made my reception/ceremony area perfect and exactly the way I envisioned. She even took down decor at the end of the night and placed everything so neatly where I could find everything the next day. I didn't lose anything and she made sure of it. She's so thoughtful as well - our DJ's birthday was the same day so before giving him a piece of cake, she had a candle to put on his cake. It's little details like this that made her beyond amazing!!! Our dog was also around the whole weekend and she was so patient with her during pictures and even watched her for a bit.

I also really liked how easy it was to communicate with Steph. She is very responsive in her emails and I was able to text her pretty often the day before and the day of the wedding with no issues.

Overall, I highly recommend Steph. I have nothing but good words to say about her and how she'll make your life so easy during wedding planning. I didn't have to worry about any of my vendors - they worked great with her and they all showed up on time and delivered beyond expectations. She really made me feel so special and even our wedding party loved her!

Give her a chance!!! You won't regret it.



Rebecca

Married on 08/18/2018

Steph was our DOC for our 8/18/18 wedding at Old Metropolitan Hall and was absolutely phenomenal. She's easy to work with, responsive, incredibly friendly, and works super hard to make all of your wedding dreams come true. I could not recommend her planning services more, and could not be happier with the hard work she did to make our big day perfect.

Katie

Married on 08/04/2018

Steph was a LIFE SAVER during the wedding planning process. I truly don't think we could've pulled off our dream wedding without her. She went above and beyond to make sure that everything was booked on time, well organized, and went smoothly. I did not stress for even a minute between hiring Steph and the end of my wedding day. If you are considering a wedding planner (which you should be) HIRE STEPH SAUNDERS. You will absolutely not regret it.

Leslie

Married on 08/04/2018

Steph Saunders is an amazing Wedding Planner/coordinator. We could not have done this wedding without her. From start to finish,Steph made sure she knew our budget and what kind of wedding the bride and groom wanted. Steph found amazing vendors, helped find an amazing venue and kept us all on track with appointments with the vendors and with the venue! Steph met with us regularly either in person or by video conference calls to let us know what was next on our agenda. The week before the wedding, Steph had everything organized, all the details for the week and for the rehearsal and wedding. We all had agendas for the week and timelines on what needed to be done. By the time the rehearsal dinner and wedding rolled around, I had no stress as the mother of the bride and neither did the groom or the bride! Steph Saunders is wonderful and I can't sing her praises enough! Our wedding was fabulous...and that's because Steph was our wedding planner/coordinator!


Brandon

Married on 07/14/2018

Steph is fantastic. She was absolutely essential to our event, and we couldn't have done it without her. She's worth every penny. Very friendly, super responsive, endlessly patient, and exceptionally organized. You won't go wrong with her - everyone at the wedding talked at the wedding about how great she was. Do yourself a favor and go with Steph.

Gabi

Married on 06/02/2018

Steph was incredible to work with! She took the time to meet with me about a month before my wedding to discuss all the details, offering suggestions and helping me make decisions.

Steph came to our rehearsal to coordinate everything. She arrived on time and well prepared with everything that we had discussed written and typed out. Also, she went through everything in the reception several times so that the whole bridal party and family knew exactly what to do.

On my wedding day, Steph arrived early to make sure that all the flowers that were delivered were in the correct spots. She also ensured that all of the decorations were complete. When we arrived to the chapel, Steph talked with me and my husband about last minute details. She kept everything going smooth throughout the ceremony.

Steph kept our reception times on schedule as we discussed during our meetings. She kept close contact with us throughout all of this so that we knew where to be and what was coming up.

I am so thankful for Steph and all that she did for us throughout our meetings, rehearsal, and wedding! I couldn't have asked for a better wedding coordinator. I will definitely be recommending her to friends and family in the future!

Katie

Married on 06/02/2018

Steph was our month-of coordinator and was absolutely fantastic! We had an outdoor wedding during one of the rainiest periods in recent memory. Despite the volatile weather conditions, Steph managed the vendors, tent, and setup perfectly and kept everything moving along smoothly. She was quick on her feet and moved all the hors d'oeuvres under the tent during cocktail hour, as well as got all the walls up on the tent during a sudden downpour during the reception. She was in command the entire night and helped us with every aspect of the wedding, including decor. At the end of the night, everything was cleaned up and sorted by vendor, and all our stuff was separated out with full instruction on when things would be picked up. She was very professional and knowledgeable about all aspects from rentals to timelines to photography--anything to do with the entire wedding process. I would totally recommend her for anyone's wedding no matter what style or type, and on top of all of that she was extremely affordable. Thanks Steph!


Elise

Married on 03/24/2018

Steph is amazing! Any bride that is wanting wedding planning or day of coordinating services should absolutely select Steph. She was my day of coordinator at the recommendation of my wedding venue, Old Metropolitan Hall in Charlottesville, VA. At two months out she diligently began coordinating with vendors and easing my planning load. She took time to truly understand my vision, listened to any concerns I had and helped talk them through. My wedding day was exactly how I envisioned and executed flawlessly all because of Steph. My only focus that day was to be the bride and get married because I trusted Steph with all of the other details. She is incredibly talented and added personal touches that made my wedding day perfect.

Kelly

Married on 11/04/2017


I was completely ready for us to just handle everything surrounding our wedding all by ourselves, and it wasn't until the month leading up to the wedding that I realized I was fooling myself. Thankfully, we were shown the light when we were told about Steph Saunders. Our wedding day wouldn't have been the day it was without Steph. Her ability to manage all the moving pieces in the couple of weeks leading up to our wedding was the most invaluable component of our event. She lowered my stress and put me at ease knowing that everything was handled. I heard after our wedding that some of our catering staff didn't show up, but it was taken care of without my knowing. I appreciate that SO much. That's a trait of a fantastic coordinator. Kurtis' and my mom couldn't stop singing Steph's praises, mentioning how calming she was during set up; and so creative. Our window display and the room looked exactly like I was hoping, and she even created set ups that I wouldn't have necessarily thought of, but they were perfect. I have only positive thoughts when I think about our wedding. It flowed perfectly. There were no awkward moments, and that's because Steph was on top of her game and professional. I can't say enough positive things about our experience with her, and I feel like I barely even saw her on the night-of, which speaks volumes. A coordinator who is able to maintain a peripheral presence is solid gold. Steph is solid gold. I would and will recommend her services to anyone I know getting married at Old Met Hall. It would be a major err to not utilize her immense talent.
Are you interested?
Send a message