32 Reviews
Recommended by 100% of couples
Quality of service

5 out of 5 rating

Average response time

5 out of 5 rating

Professionalism

5 out of 5 rating

Value

5 out of 5 rating

Flexibility

5 out of 5 rating
21 User photos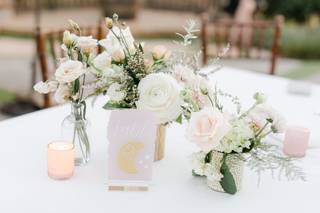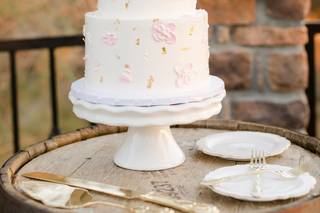 + 17

photos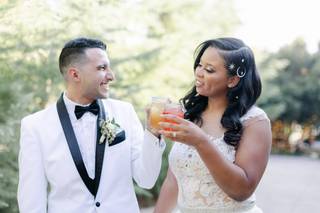 Antonia

Married on 08/27/2021

Wonderful Support System

This is a late review for our wedding in August because I wanted to photos to showcase Selina wonderful work. As a project manager and event planner, I am always organizing something and my wedding was the last thing I wanted to plan. Selina is not only highly organized but she is very creative and a great problem solver. I remember sitting in our walkthrough meeting and she caught things that I didn't even think about. We were also blessed to have the additional support of her planner team to assist us with our venue's event team. We basically had support for our support and they worked as a well oiled machine. I made it known that Selina was in charge because I completely trusted her with everything. Thank you again, Selina for everything! We are so grateful for you.

+ 9

photos

Kristen

Married on 10/22/2020

Covid wedding

We were one of the few couples who decided to keep our original wedding date and venue. However we were told there would be no dancing, but Selina worked with the vendors to make it as fun as possible even with the restrictions. Selina came up with games we could play with our small group and it ended up being a big hit.

It was a perfect day and we can't thank Selina and her team enough!

Katie M.

Married on 10/17/2020

Dream come true

Could not have done our wedding without Selina! She put so much heart and soul into helping me plan and make my vision come to life! She was very professional and went above and beyond to create the wedding of my dreams! I enjoyed every minute of our perfect day and am forever grateful for her making it happen!

Are you interested?

Send a message

Melissa G.

Married on 11/16/2019

Exceptional Service

Selina was amazing from start to finish. Her attention to detail and level of care made for a perfect wedding. The wedding timeline was so professional and detailed, all of my vendors commented on how much that was appreciated. Selina made sure everting was placed precisely where it belonged to make for such a special celebration. I highly recommend Selina!

William

Married on 08/25/2019

Elegant Wedding

Selina is great to work with and very understanding. She has great vendor recommendations and all very professional. The whole process was smooth. Selina is able to handle sudden changes while paying close attention to details.

Annie W.

Married on 06/07/2019

Effecient, Flexible, Fabulous Wedding Coordinator!

Selina Murdy was such a pleasure to work with and a very professional, easy-going, flexible wedding coordinator. She asked all the right questions, took care of any details we could have imagined (and more!) and worked with us when wanted to make changes. She has a great personality and got along well with our family. I would highly recommend her to anyone looking to hire a coordinator for their wedding to make their lives so much easier!

Susan W.

Married on 06/07/2019

Our experience with "Smith and Murphy" namely, Serina Murdy was amazing!

"Smith and Murphy" and the lead event person, Selina Murdy, made my daughter's wedding the perfect event! Selina was organized, professional and yet, warm and lovely to everyone at the wedding and all who were involved in the day. She had every detail dialed in and gave us confidence that the day would flow seamlessly and it surely did! If you are looking for someone to make you feel relaxed and assured that everything will be taken care of for your wedding so that you can be truly be present and enjoy every moment of that special day, having Selina there will make that happen. She is good at what she does and on top of it all, just a really nice, quality person.


Whitney

Married on 03/31/2019

Exceptional! Goes above and beyond

Selina, the head coordinator, knows this business. We didn't always know the correct questions to ask vendors and she really helps with all the correspondence. More than a coordinator, she has the creative gravitas to completely execute your vision and fill in the holes you may not be aware of. Our wedding would not have gone felt or looked anything like we envisioned without Selina. Through planning and day-of, this is a top-notch service.

+ 3

photos

Caroline

Married on 04/07/2018

Selina and her team were amazing!

Selina and her assistant coordinator Desert made our wedding day and rehearsal run so smoothly. They were professional, easy to communicate with, and took care of all of the small details. Selina and Desert made us feel really supported the entire day. I would highly recommend Smith & Murphy Events!

Emma

Married on 03/31/2018

Krystal and her team literally put together the wedding of my dreams. Being a bride from Houston, TX I hired a Santa Barbara local planner in hopes that they could connect me with some great local vendors. She did not disappoint!!!
I barely know where to begin in terms of how amazing she is. I honestly was lost (in the wedding planing process) before her! By the time I found her we were already a little less than a year from the wedding date so from day ONE we hit the ground running! Krystal was so communicative, so cooperative, so patient, so helpful, so reassuring, I mean the list goes on and on. If I wasn't 100% sure or happy with the vendors she initially recommended, she would always have an option that was exactly what I was looking for. She knew my vision before even having to fully explain it - she is that good!
In terms of day of (wedding was March 31, 2018- so this is still relatively fresh), everything ran extremely smoothly. I mean if there were any issues at all, I didn't even know about them. Krystal checked in on us girls getting ready maybe once or twice just to see if we needed anything or how things were coming along and that was really it! Otherwise we were left to completely enjoy ourselves! I was getting a little worried as we got closer to the ceremony time because we were running a little behind while getting ready, but Krystal was so calming and reassuring that everything will still run smoothly so I was not stressed about making it exactly to my timeline!
After the ceremony, Krystal had drinks in hand, ready for us, while taking photos. She made sure we got some of our passed appetizers that were going around during our cocktail hour, and she made sure we actually got some food and ate! The rest of the night was just perfect. The DJ, someone highly recommended by Krystal, kept everyone on the dance floor the remainder of the night!
Literally that day was my dream come true. Couldn't have been better. I'm gonna miss Krystal!

Valerie

Married on 10/07/2017

Krystle helped my husband and I create the wedding of our dreams! From the moment we requested a quote up until the days following our wedding, I always felt that Krystle and her team had every detail taken care of and managed. She was great at finding vendors within our budget without sacrificing quality. Smith and Murphy Events really outdid themselves to go above and beyond our expectations and this let us truly enjoy our wedding. I love how detail-oriented Krystle was in all of our emails and most importantly on our wedding day. There were so many questions and details I had not considered when planning and Krystle always came well-prepared making sure we knew exactly what we were getting out of all of our vendors and making sure that our vision was becoming a reality. I had multiple people ask why I was so stress-free and I owe that all to Krystle for making planning a wedding so easy and such a great experience. I would highly recommend Smith & Murphy Events again and again - every moment was such a pleasure to work with Krystle and she by far exceeded our expectations. I could not imagine planning our wedding without Krystle and her team, their service, professionalism, and support are worth every penny!

Maudie

Married on 09/30/2017

We recently got married in September at my parent's house and we couldn't have done it without Krystle, Smith and Murphy! We did the "Honey Bee" package which was just what we needed. Krystle was absolutely amazing throughout the entire process. We were new to the Santa Barbara area and planning the wedding from out of state. Her communication was fantastic, no matter what time it was or if it was on the weekend, she always responded to my emails within hours. This was very reassuring. She also did a great job with only providing us vendors who were in our budget and not pressuring us to go with a certain one. She is very reliable, experienced, and is truthful and honest. I really appreciated how organized and paitent she was with all of our questions. Day of the wedding was relaxing and the logistics all worked out just as planned. Her attitude day of was positive, organized, and enthusiastic which made the hours leading up to the ceremony stress free. Our wedding was everything we had hoped for and more. We were very fortunate to have found her and would 100% recommend.

Whitney

Married on 09/16/2017

I absolutely loved working with Krystle and her team! From day one she was organized, professional and responsive. She was a dream to work with and my wedding turned out so beautiful. It was everything I hoped for and more. I highly recommend her!

Michael

Married on 08/26/2017

Krystle and her team are top notch! We were very specific about some of our details and she executed everything to perfection. Even more importantly, she gave us the peace of mind ahead of time that when the day came, they would knock it out of the park, and boy did they ever. Hire Smith and Murphy! Don't think twice about it.

Penny

Married on 07/01/2017

There is a lot of "behind-the-scenes" work that happens when planning a wedding that most people either don't anticipate or can be stressful to handle on top of everything else. Krystle and her team members were worth every penny! We chose the Queen Bee package and Krystle handled all of the vendor recommendations and selections, contracts, pricing, timeline coordination, assistance with our wedding budget and anything else one could think of. She made the wedding day run very smoothly. We were able to enjoy our wedding, focus our time on one another and mingling with our family and guests. Aside from her professionalism, such as responding to emails and questions promptly, she has a very wonderful and friendly personality. She was easy to work with and always full of smiles. Her team were all great to interact and work with. For any couple considering hiring and working with a wedding coordinator, we highly recommend Krystle and her team. Their knowledge, professionalism, sincere and warm personalities made our wedding day special! - Penny and Robbie

Tanya

Married on 03/11/2017

My husband and I had our dream wedding, and it was all because of the incredible help and guidance we had every step of the way with Krystle, of Smith & Murphy Events! Krystle was attentive in understanding our vision, and was flexible and creative when we had some curveballs thrown in the mix, and things had to change. She is extremely professional, and knowledgeable, and replies to emails, and phone calls right away. Vendors respect her and enjoy working with her, and as a couple, we truly enjoyed the time we got to spend with her. In the planning process, there were times where our families may have created a "too many cooks in the kitchen" environment, with ideas and opinions, but Krystle was able to work with everyone, always with a smile on her face, and ultimately, we ended up with a gorgeous wedding that our guests still talk about months later. On the day of the wedding, Krystle was there to ensure everything ran smoothly and without a hitch. As the bride, I actually felt calm knowing she was there, and knowing she would ensure everything was done as we had planned. Also, we were able to work with Krystle's partner, Anna, who custom made our beautiful wedding invitations, and we were equally as satisfied with her creativity and professionalism. Our invitations were absolutely perfect, and really encompassed the overall theme and vision of the actual wedding.

I would highly recommend Smith & Murphy Events, with absolutely no reservations!!!

Michael

Married on 11/19/2016

Working with Krystle from Smith & Murphy is like choosing your most organized, professional, hardworking and thoughtful best friend to plan your wedding. Let her guide you and remove the stress (well most of it) from a day that should be fun, relaxed, and special. She won't miss a thing (seriously, not a thing), she works with awesome vendors, and when its over you will wish you had something else to plan just so you can hang out with Krystle more. She is a true pro, and a really sweet person.

Jasmine

Married on 10/02/2016

Justin and I were planning our wedding from across the country and needed a planner that was not only super on top of things but really understood our vision. We wanted someone who had similar values, too, and who saw weddings as being about community and marriage. Smith & Murphy was a perfect fit.

Krystle, founder and lead event planner for Smith & Murphy, really cares about her clients and pairing them with vendors that make her clients feel supported and heard. Throughout the process, Justin and I would gush about Krystle and how lost we would be without her. She is compassionate, flexible, patient, and incredibly hard working. Krystle was so responsive and made us feel valued. She is open to trying new things and going the non-traditional route. We created mood boards and talked through our vision, but when choosing vendors and decor, it's hard to know what the actual feel and look of event will be. She executed our vision with precision. Krystle was wonderful with selecting vendors that matched our event's feel and negotiating with them. Our family and friends were so impressed with the event, with our vendors, and, especially, with Krystle and Smith & Murphy.

Robin

Married on 10/01/2016

Smith and Murphy Events were one of the best decisions my husband and I made when selecting wedding vendors. Krystle's attention to detail and ability to truly understand our vision allowed us to trust her with everything. There isn't much she didn't think of throughout the process, which made us feel very, very comfortable. Meeting with her felt more like connecting with a close friend than it did with other wedding vendors. She was accommodating and flexible with last minute changes, worked well with other onsite vendors, and executed the most beautiful, truly stress-free day for us. We cannot say enough about her services and wish we could get married again just so we can work with her one more time! An absolute must hire!

Erika

Married on 09/17/2016

Krystle, Anna, and Ellie were amazing from start to finish! Krystle is incredibly organized and extremely quick to respond to every call or email. Anna and Ellie worked the design of our event and it came out beautifully! The 3 of them make a great team and I highly recommend working with them!

Brittany

Married on 09/10/2016

Wow! My wedding was flawless and came together perfectly. Everything was executed wonderfully and way beyond our expectations! From the very beginning of planning, up to the last minute of the night everything was smooth sailing and organized! Not one detail was overlooked or neglected. My dream wedding came true with they help of Krystle and her magnificent team. I could not of asked for anything more. I was stress free the whole time and everything came together magically! Krystle kept the communication open as well as connected with us about everything every step of the way.
Thank You!!
-Brittany & Chris

Alyssa

Married on 08/20/2016

Krystle from Smith and Murphy Events is AMAZING. She helped me plan my dream wedding in 4 months and it was better than I could have imagined!!! She went above and beyond in every way to help make my vision come to life and was so creative in helping me come up with the best ideas and direct me to the best vendors. So many people have been telling me that it was the best wedding they have ever been to! (I feel that way, but of course I'm biased ;)) It was truly the most magical day and we would not have been so relaxed and joyful if it wasn't for Krystle and her team!!! THANK YOU!!!

Alyssa and Nick Green

Danielle

Married on 08/12/2016

I couldn't have asked for a better wedding planner. From start to finish, Smith & Murphy delivered! They were the best decision I made. Being from the Bay Area and planning a wedding in Santa Barbara, it was crucial that we had someone to help us out every step of the way. We used their full services.
Krystle was always available via phone and email, as well as in person for the the two different occasions we came down to Santa Barbara prior to the wedding. She was very flexible in meeting with us and we had very productive meetings. Working full-time, it was nice to have someone to keep me on-track. In the beginning, I had no vision, plus I am an indecisive person--all over the place. She was able to create a board that narrowed down my vision and brought in the various elements to cohesion. She was very patient with me!
She also had great recommendations for vendors and never pressured me which way or the other. At times, I needed to choose between a couple of vendors and she talked me through it. She had my budget in mind and was honest about what I needed and didn't need. On the actual day of the wedding, Krystle and her assistant worked tirelessly to make sure everything ran smoothly. All of my DIY projects were set-up and taken-down and delivered to our hotel room! I was just absolutely amazed and grateful.
This beautiful day at the Fess Parker Doubletree was beyond my wildest dreams, and Krystle was there for us with her professionalism and friendly manner! There is no way I can ever thank her enough!!!

I had an absolutely incredible experience with Smith & Murphy, and cannot recommend their services enough. Krystle and Anna were so warm and wonderful to work with at all phases of the process. From the start, they did an incredible job helping me articulate my vision by asking thoughtful questions and then turning my jumbled answers into stunning options for my day. I felt like I was in such good hands all the way through and, as a result, felt so stress free!

Krystle and Anna are so detail oriented and offer a really special suite of services. For instance, Anna designed my invitations, and they were unique and gorgeous, and a much more affordable than anything else I looked at. I don't know how Anna was able to look at a few Pinterest pins and come up with an invitation that was a perfect fit for me and my personality, but she did it! In the same vein, Krystle and Anna made my day SO personal. They even went to my childhood home and spent time with my mom so they could include little touches that would be true to my story. Every piece of their design work was executed flawlessly and I couldn't get over how beautiful the finished product was.

Krystle and Anna provided such a fabulous balance of both unfaltering professionalism and kindness and friendliness that made our work together a joy. If you want a design house that will ensure your event is true to who you are, visual perfection, and exceed all of your expectations, you have to go with Smith & Murphy!

Given my love for detail and my (self-perceived) expertise in party planning for large groups of people, I originally felt that all I really needed was a day-of coordinator. But since my fiancé and I were only working with 7 months to plan, along with a full time jobs, (and later a renovation project at home) we realized that we were going to need more help. We are so thankful that we found Smith &Murphy. Their experience was invaluable. Krystle and Anna took the time to meet at our venue, north of San Luis Obispo, and provided really great insight on setup options, logistics and the like. Krystle was quick to respond when we had questions. She kept us on track with the details that could have been overlooked during the planning phase, even up to the last minute. Her communication with potential vendors and the ones that we chose was thoughtful and professional and even garnered praise from them! The wedding day, as everyone says, flew by, and was everything we had worked toward and hoped for. I feel that we can attest that to the work of our amazing vendors, and especially to Smith & Murphy.
Are you interested?
Send a message